Poke around your cupboard and freezer and you'll probably find everything you need to make a classic "poke" cake. Some things just get easier. This is an old recipe that I never get tierd of. I have made this with a lemon cake/lemon jello and one with an orange cake/orange-pineapple jello! Complete and total success!! Several comments of my new favorite cake. More comments to request for a future birthdays.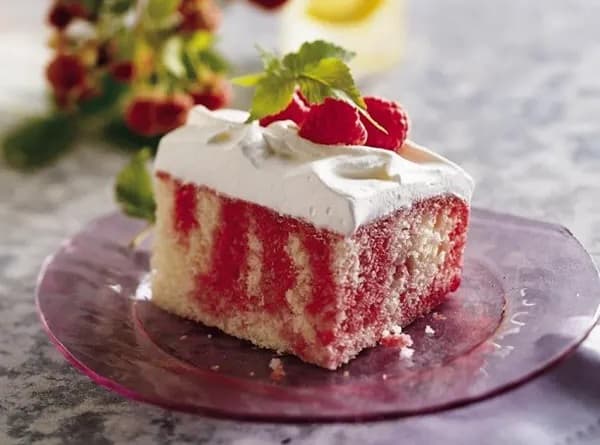 Delicious Raspberry Poke Cake
Ingredients:
1 box Betty Crocker™ Super Moist™ white cake mix
Water, vegetable oil and egg whites called for on cake mix box
1 box (4-serving size) Jell-O™ raspberry-flavored gelatin
1 cup boiling water
1/2 cup cold water
1 container (8 oz) Cool Whip frozen whipped topping, thawed
Fresh raspberries, if desired
Directions:
Heat oven to 350°F (325°F for dark or nonstick pan).
Make and bake cake as directed on box for 13×9-inch pan. Cool completely in pan, about 1 hour.
Pierce cooled cake all over with fork. In small bowl, stir gelatin and boiling water until smooth; stir in cold water. Pour over cake. Run knife around sides of pan to loosen cake. Refrigerate 2 hours.
Frost with whipped topping; garnish with raspberries. Store covered in refrigerator.
Notes:
Use any flavor of gelatin that you like for this recipe. Try strawberry gelatin and garnish the cake with strawberries, or experiment with strawberry-banana, strawberry-kiwi or sparkling berry gelatin.
You can also whip your own whipping cream to top this classic recipe. In chilled medium bowl, beat 1 1/2 cups whipping cream and 2 tablespoons granulated sugar with electric mixer on high speed until soft peaks form.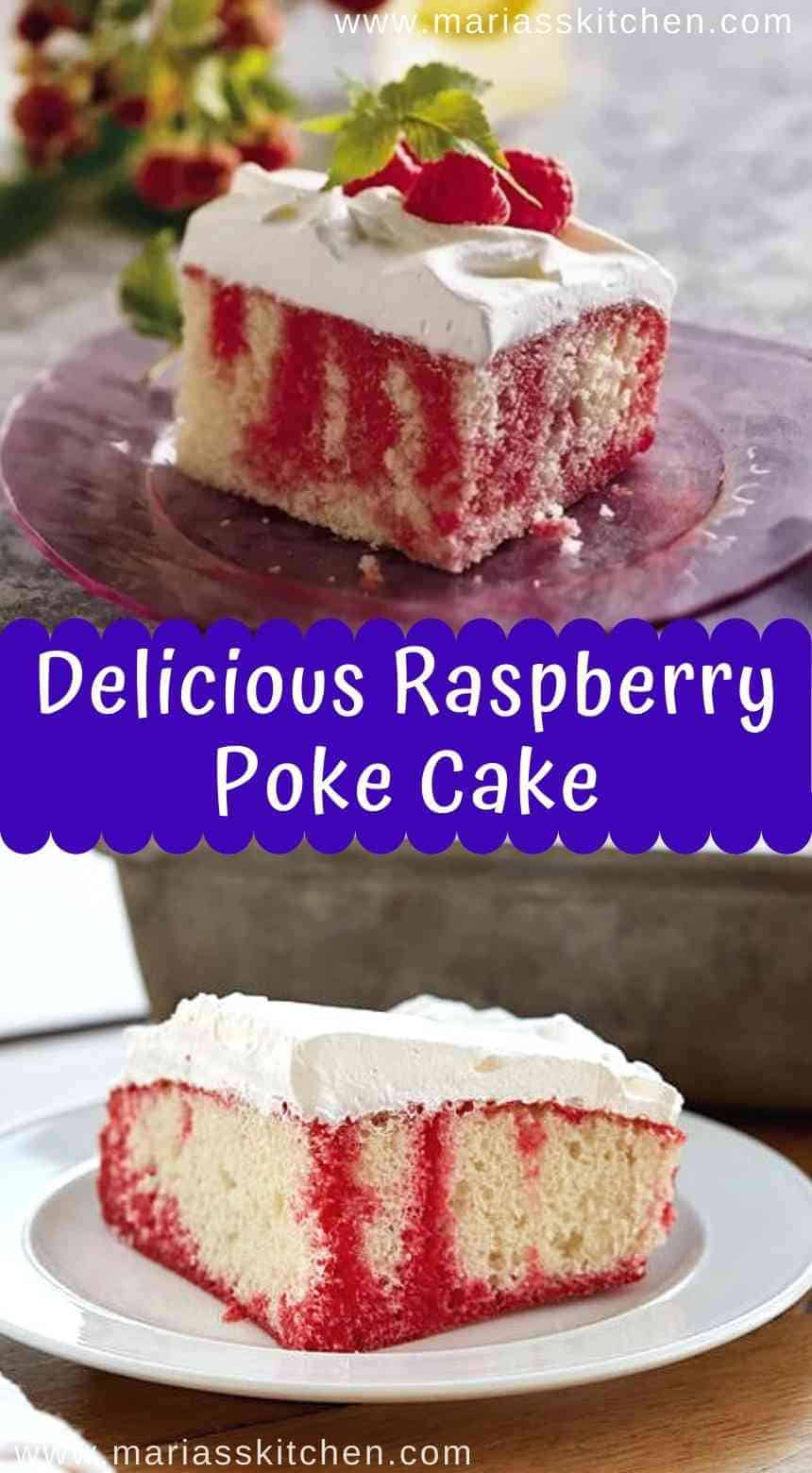 ---