This is a wonderfully simple, yet delicious cake! It is so moist and fresh, it will surely be a favorite with your family, just like it is with mine! Was great warm but even better the next day.. The main length of the preparation time is cutting and peeling the apples. A mixture of apples works great, although I usually use Golden Delicious.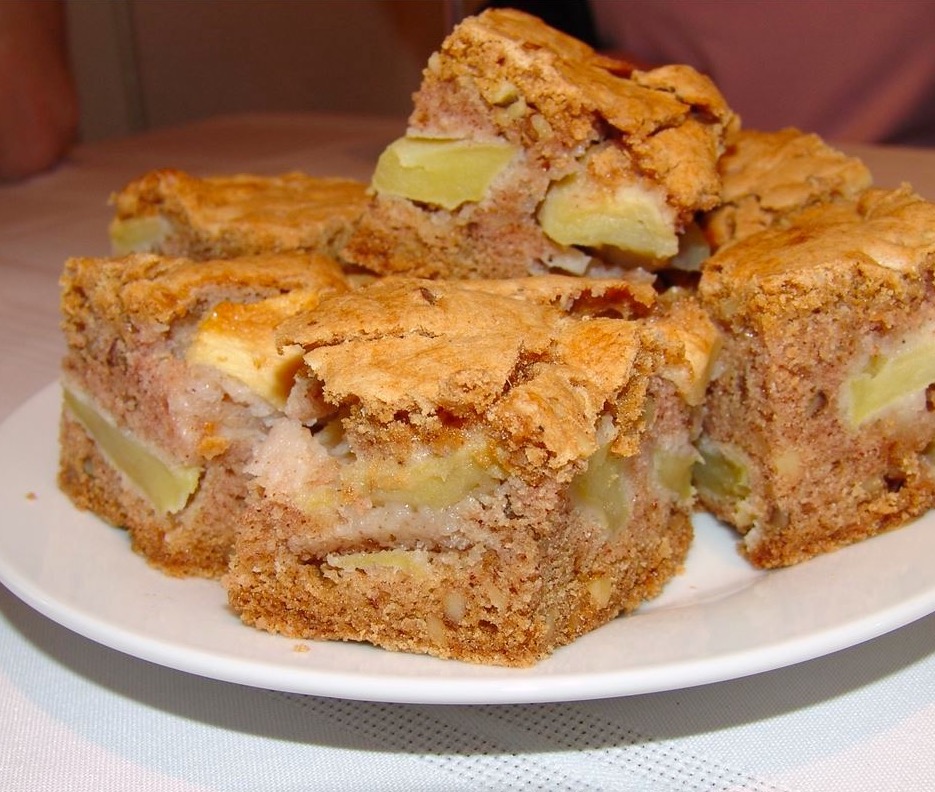 Delicious Romanian Apple Cake
Ingredients:
5 apples, peeled and cored
3 eggs
1 ½ cups white sugar
¾ cup vegetable oil
1 teaspoon baking soda
1 teaspoon ground cinnamon
1 tablespoon vanilla extract
2 cups all-purpose flour
¾ cup chopped walnuts
Directions:
Preheat oven to 350 degrees F (175 degrees C). Grease and flour a 9×13 inch pan. Cut the apples into 1 inch wedges. Set aside.
In a large bowl, whisk together the eggs and sugar until blended. Mix in the baking soda, oil, cinnamon and vanilla. Stir in the flour, just until incorporated. Fold in the apples and walnuts.
Pour batter into prepared pan. Bake in the preheated oven for 55 minutes, or until a toothpick inserted into the center of the cake comes out clean. Allow to cool slightly. May be served warm or at room temperature.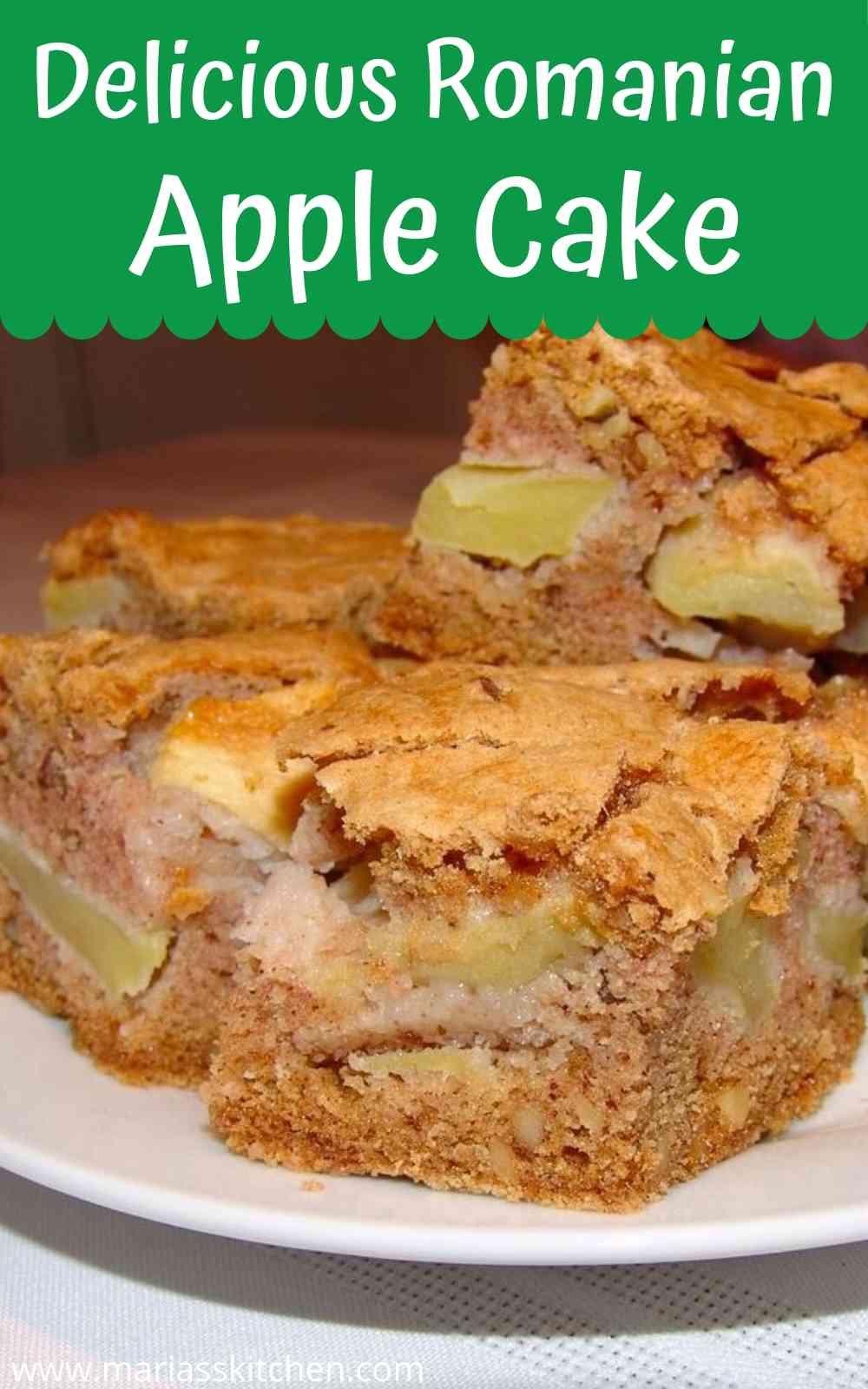 ---