I made this cake for the first time several days ago and it was delicious! Rave comments from all! I will definitely be making this again. This is a spin on traditional coffee cake that me and my husband love!
Sour Cream Blueberry Coffee Cake
Ingredients:
2 cups all-purpose flour
1 teaspoon baking powder
⅛ teaspoon salt
2 cups white sugar
1 cup butter
2 large eggs eggs
1 cup sour cream
½ teaspoon vanilla extract
1 ½ cups packed brown sugar
1 cup all-purpose flour
3 tablespoons butter, melted
2 teaspoons ground cinnamon
2 cups fresh blueberries
1 cup chopped pecans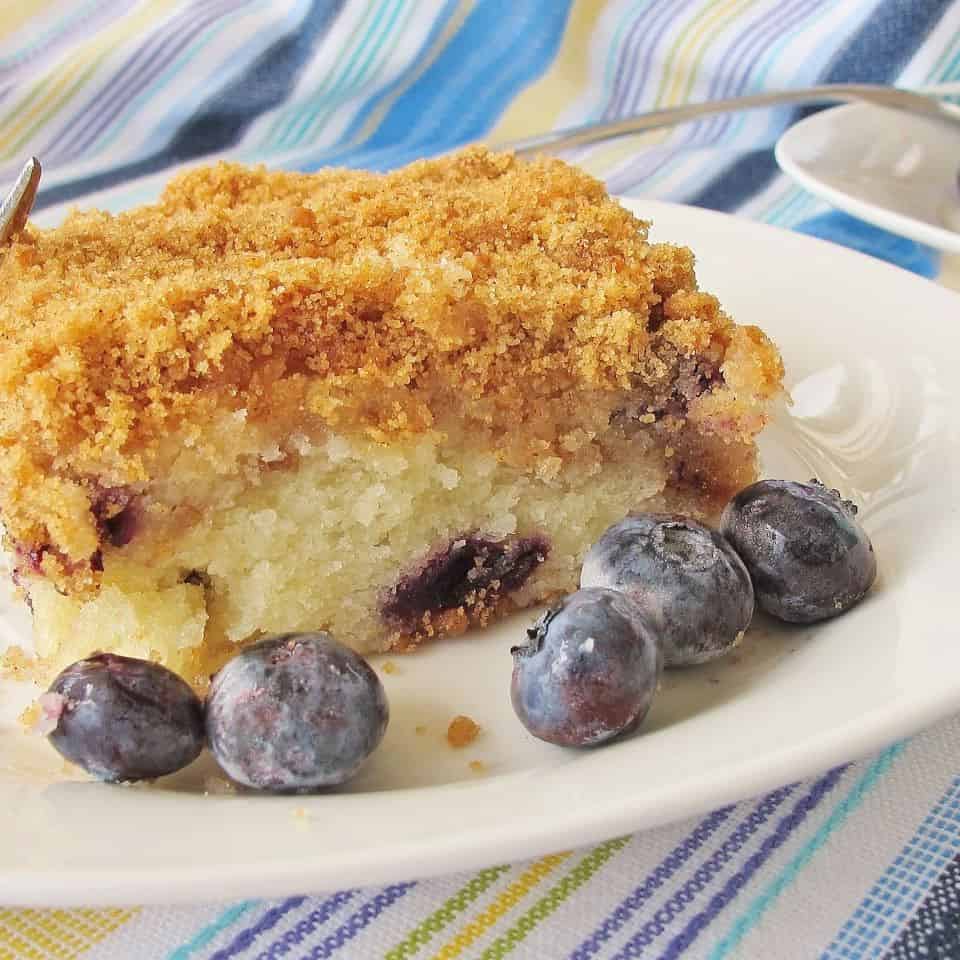 Directions:
Preheat oven to 350 degrees F (175 degrees C). Grease a 9×13-inch baking dish.
Combine 2 cups flour, baking powder, and salt in a bowl. Beat white sugar and 1 cup butter with an electric mixer in another bowl until light and fluffy; beat in eggs one at a time, allowing each egg to blend into the butter mixture before adding the next. Stir in sour cream and vanilla extract. Mix flour mixture into butter mixture until just blended; spread half the batter into prepared baking dish.
Mix brown sugar, 1 cup flour, melted butter, and cinnamon in a bowl until mixture resembles a coarse crumble. Sprinkle half the crumbles and half the blueberries over batter in baking dish. Spread remaining half of batter over blueberries and top remaining crumbles, blueberries, and pecans.
Bake in the preheated oven until a toothpick inserted into the center comes out clean, 45 to 50 minutes.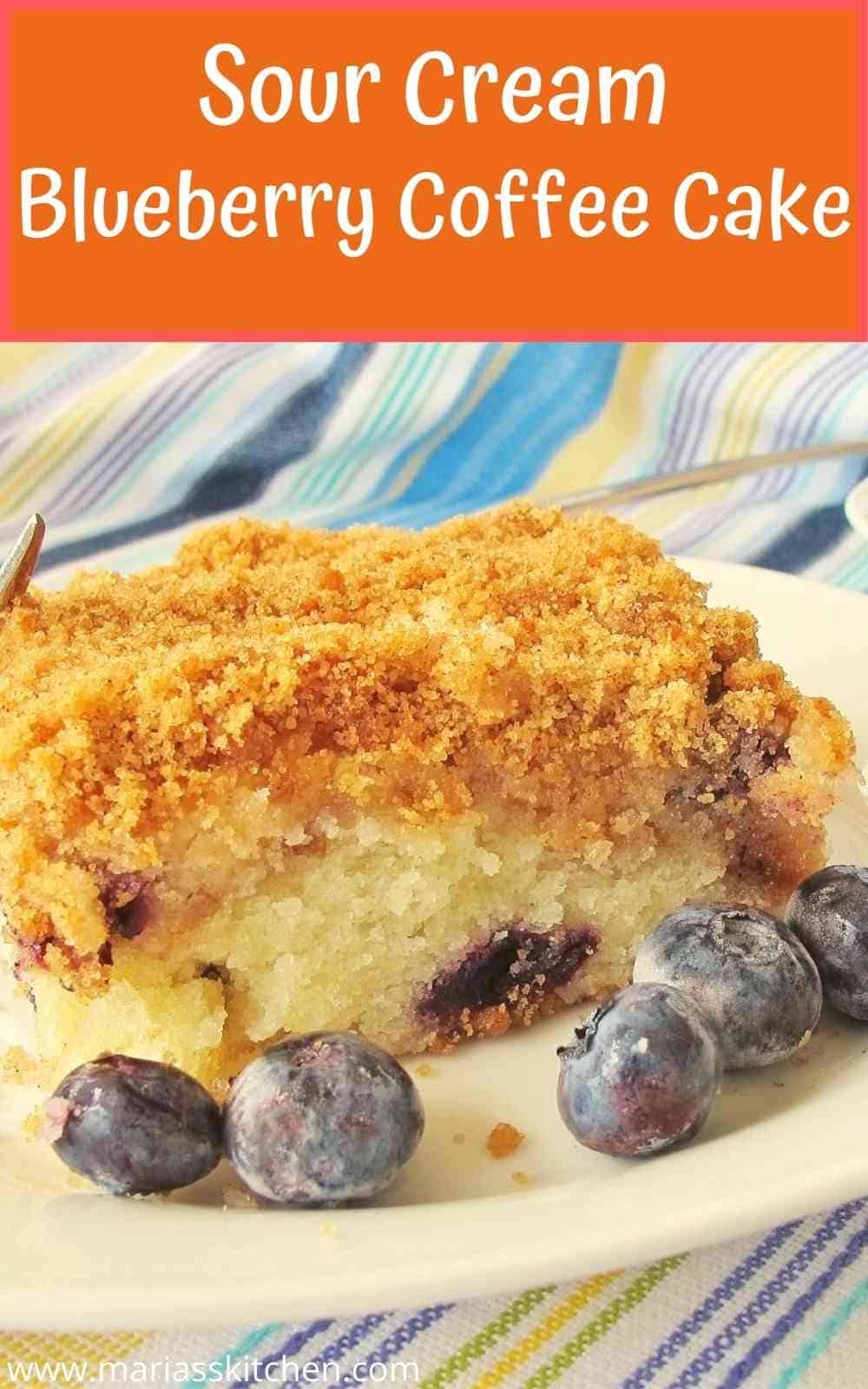 ---