This recipe came out nice and moist and delicious and everyone loved it.
Delicious Strawberries 'N Cream Poke Cake
Ingredients:
1 box vanilla cake mix (plus ingredients called for on box)
4 c. chopped strawberries, plus sliced strawberries for garnish
1/4 c. water
1/4 c. sugar
1 tbsp. lemon juice
2 tsp. lemon zest, divided
1 tsp. pure vanilla extract
8 oz. cool whip
Directions:
Preheat oven to 350°. Line a 9-x-13" baking pan with parchment paper and grease with cooking spray. In a large bowl, prepare cake batter according to package instructions. Pour into prepared pan and bake until a toothpick inserted into the middle of the cake comes out clean, about 35 minutes. Cool completely.
In a medium saucepan over medium-high heat, combine strawberries, water, sugar, lemon juice, 1 teaspoon lemon zest, and vanilla. Bring mixture to a boil then reduce heat to medium. Cook, stirring often, until the strawberries break down and the mixture has thickened slightly, about 8 minutes. Remove from heat and let cool completely.
Using the back of a wooden spoon, poke holes all over. Pour strawberry sauce over holes. Use an offset spatula to spread Cool Whip on top.
Garnish with strawberry slices and remaining lemon zest.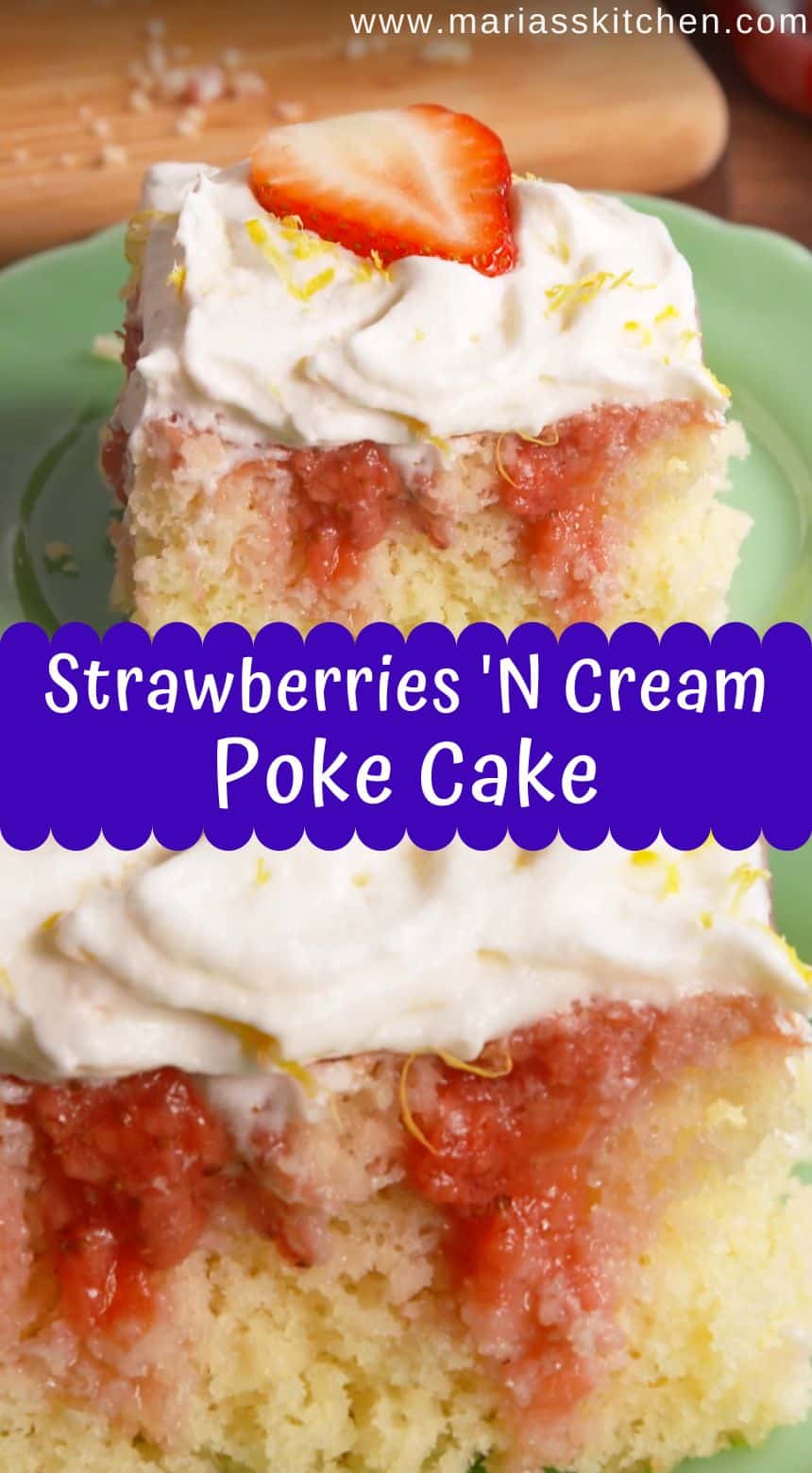 —–