This recipe caught my eye while I was searching for an easy Valentines dessert for my hubby. 🙂
Delicious Strawberry Icebox Cake
Ingredients:
2 cups heavy cream
1/2 cup powdered sugar
1 teaspoon vanilla
1 pound strawberries sliced
7.2 ounces graham crackers 1.5 sleeves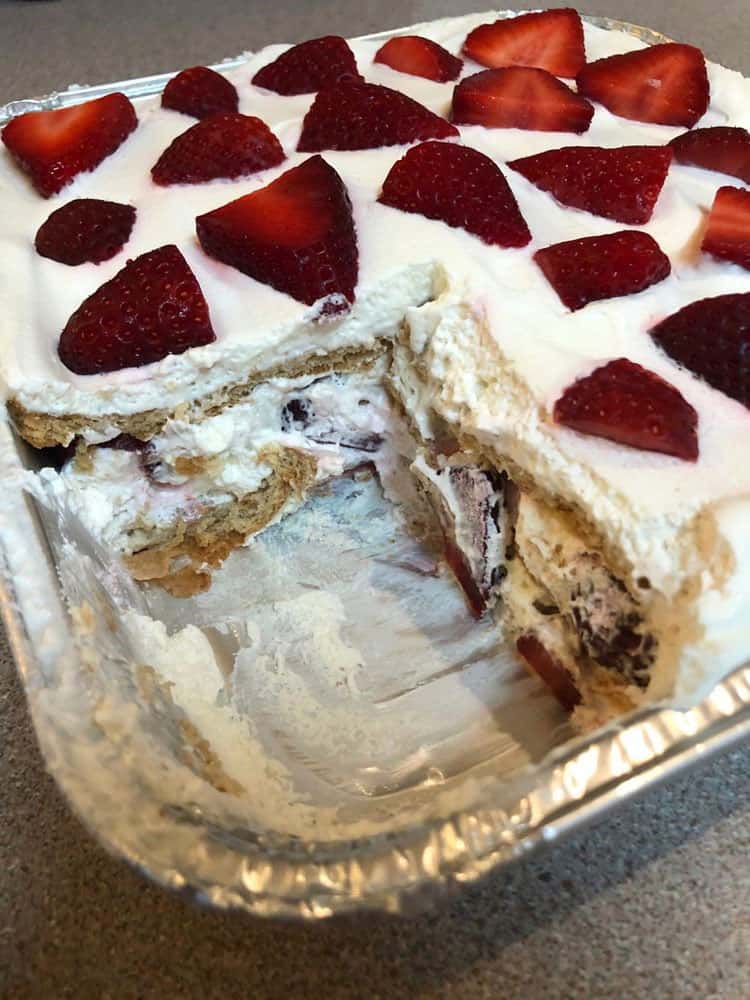 Directions:
In a stand mixer or with a hand-held mixer, beat the cream, powdered sugar and vanilla until stiff peaks form.
Place a very thin layer of cream on the bottom of a 9×9 square pan. Next, add a single layer of graham crackers. Top with 1/3 of the whipped cream and smooth with a spatula. Add 1/3 of the strawberries in an even layer. Repeat layers 2 more times, ending with strawberries. Arrange the berries in a pretty pattern, if desired.
Cover with plastic wrap and refrigerate for at least 4 hours or overnight before serving.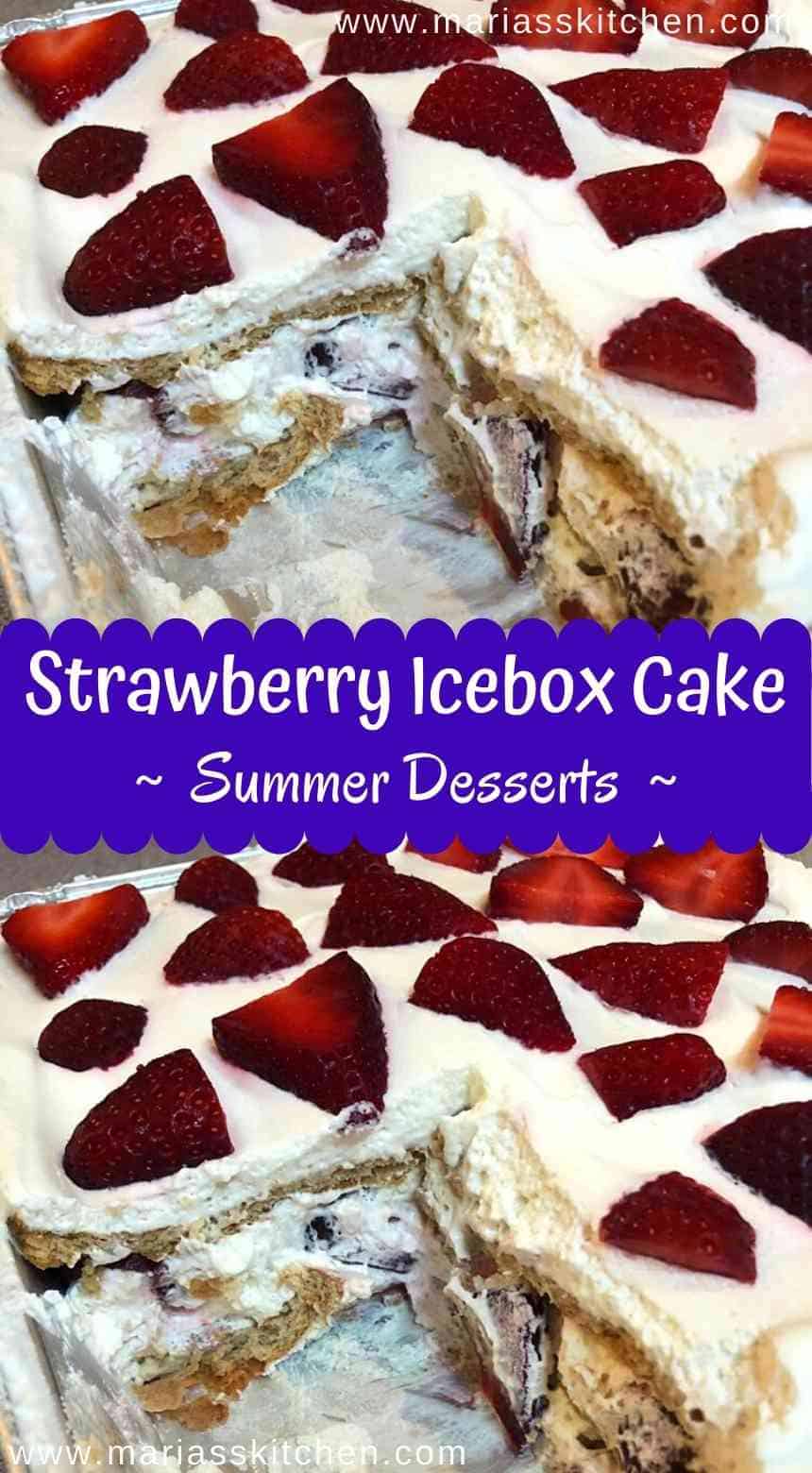 ---