Delicious. This cake recipes has a great sweet taste. It's great by itself or with fruit (strawberries blueberries) – doesn't need icing.  Also We call this "Fortune Cookie Cake" because everyone who tastes it says it tastes like a fortune cookie! I was intimidated at first by heating the sugar and water – but it wasn't a big deal and was a really easy cake to make. My daughter's frineds ate the entire cake in 15 minutes and I made a second that same day for my family. It is nice that it doesn't use as many eggs as most angel cake recipes and has an incredible texture and crust.  I would definitely make this again.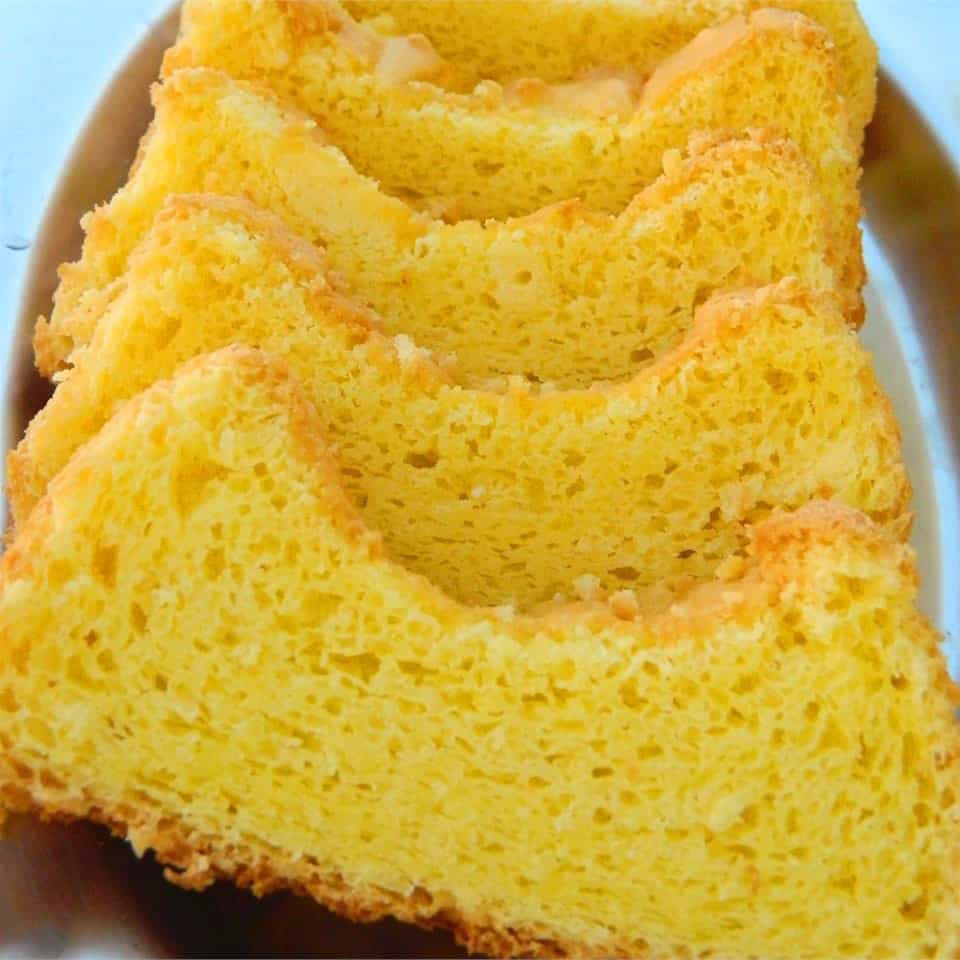 Delicious Yellow Angel Food Cake
Ingredients:
1 ½ cups white sugar
½ cup water
6 large eggs eggs, separated
1 cup all-purpose flour
1 teaspoon cream of tartar
Directions:
Whip the egg whites until foamy. Add cream of tartar, and continue beating until stiff. In a separate bowl, beat the egg yolks until lemon coloured.
Boil the sugar and water until it reaches the thread stage, 230 – 234 degrees F (110 – 112 degrees C). Beat syrup into egg whites. Fold in egg yolks. Fold in flour. Pour batter into an ungreased tube pan.
Bake at 350 degrees F (175 degrees C) for 1 hour. Cool.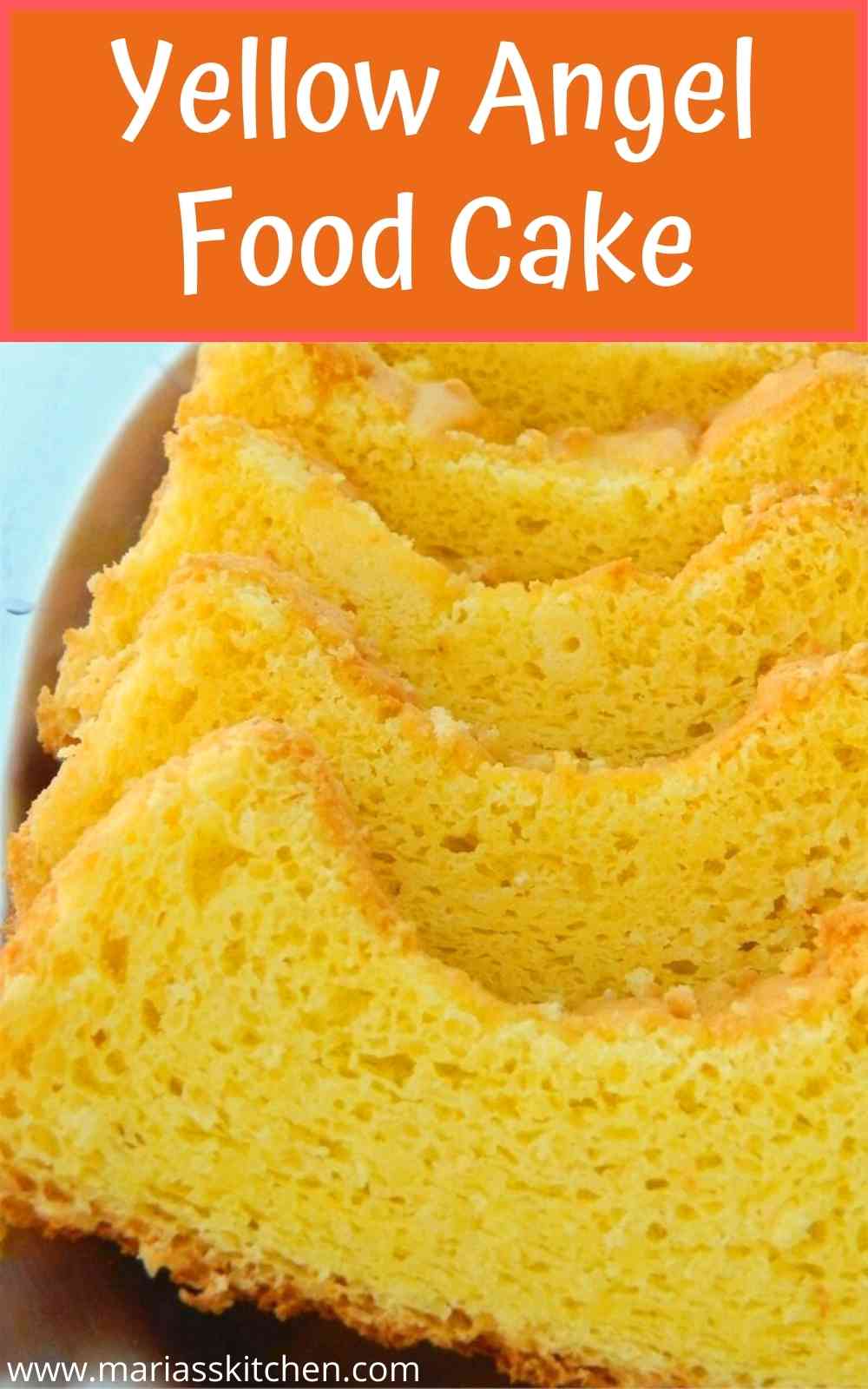 ---