Fresh out of the oven, they are fluffy and light. Best cloud bread I've had. Made with no alterations. Simple to make with ingredients I usually have on hand at any given time. Next time I will be experimenting: flavored cream cheese, or making sweet with sugar, or savory with garlic power, etc… Storing them overnight in a plastic bag adds some elasticity to them so they become more bread-like. The rounds will rise and fall a bit during the bake, but they don't run and flatten only slightly depending on how long you whipped the whites.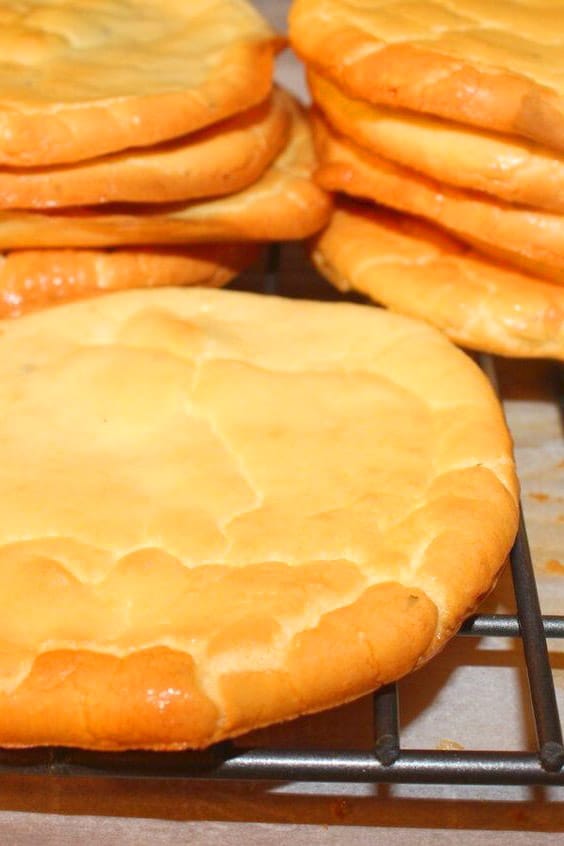 3 Ingredients Cloud Bread
Ingredients:
2 tablespoons cream cheese
2 large eggs eggs, separated
¼ teaspoon baking powder
Directions:
Preheat oven to 300 degrees F (150 degrees C). Line a baking sheet with parchment paper.
Place cream cheese in a microwave-safe bowl and warm in the microwave at 10-second intervals until softened, about 30 seconds. Cool to room temperature, about 5 minutes. Mix in egg yolks until smooth.
Place egg whites and baking powder in a glass, metal, or ceramic bowl; beat together until stiff peaks form.
Fold yolk mixture gently into egg whites until batter is just combined and light yellow in color.
Scoop batter into 4-inch rounds on baking sheet, flattening peaks with the back of the spoon.
Bake in the preheated oven until golden brown, 17 to 20 minutes.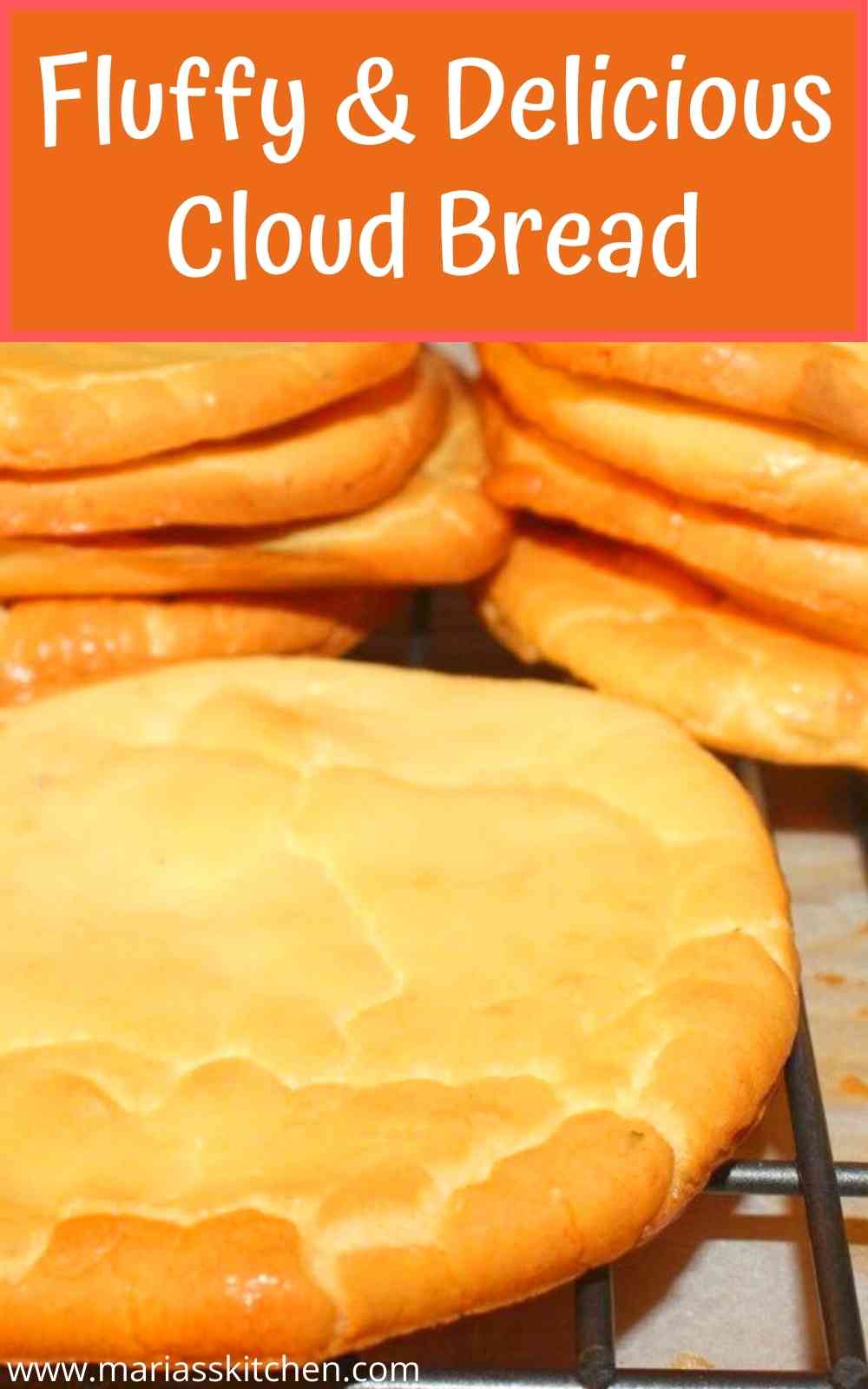 ---