A simple cake recipe you can make for your Easter gathering!
Easter Poke Cake
Ingredients:
1 Betty Crocker French Vanilla Cake Mix
3 Eggs
1 Cup Water
½ Cup Vegetable Oil
1 3.4 oz. Box of Jello Instant Vanilla or French Vanilla Pudding
3 Cups of Milk
1 Carton of Cool Whip
1 Box of McCormick Neon Colors Food Coloring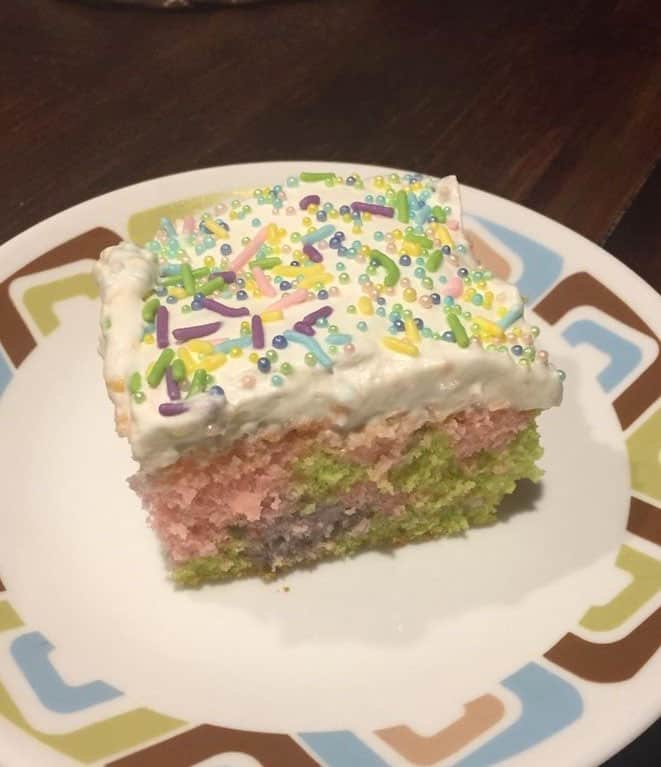 Directions:
In a large bowl combine Cake Mix, Eggs, Water and Vegetable Oil
Divide the batter into 3 bowls
Color each bowl with Food Coloring (Pink, Purple, and green)
Place each color of Batter into a Ziploc Bag and cut the end off.
Squeeze Batter into a Greased 9×13 Pan rotating colors as you move around the pan to create a marbleized look.
Bake at 350 for about 30 minutes, or until the center comes out clean with a toothpick
Poke Holes with the back of a Wooden Spoon About every 1 1/2 "
In a separate bowl beat the Milk and Instant Pudding together for about 5 minutes until the pudding starts to set
Pour pudding mixture over the cake and allow it to soak into the holes.
Cover evenly with Cool Whip and Top with your favorite Easter Sprinkles (Optional)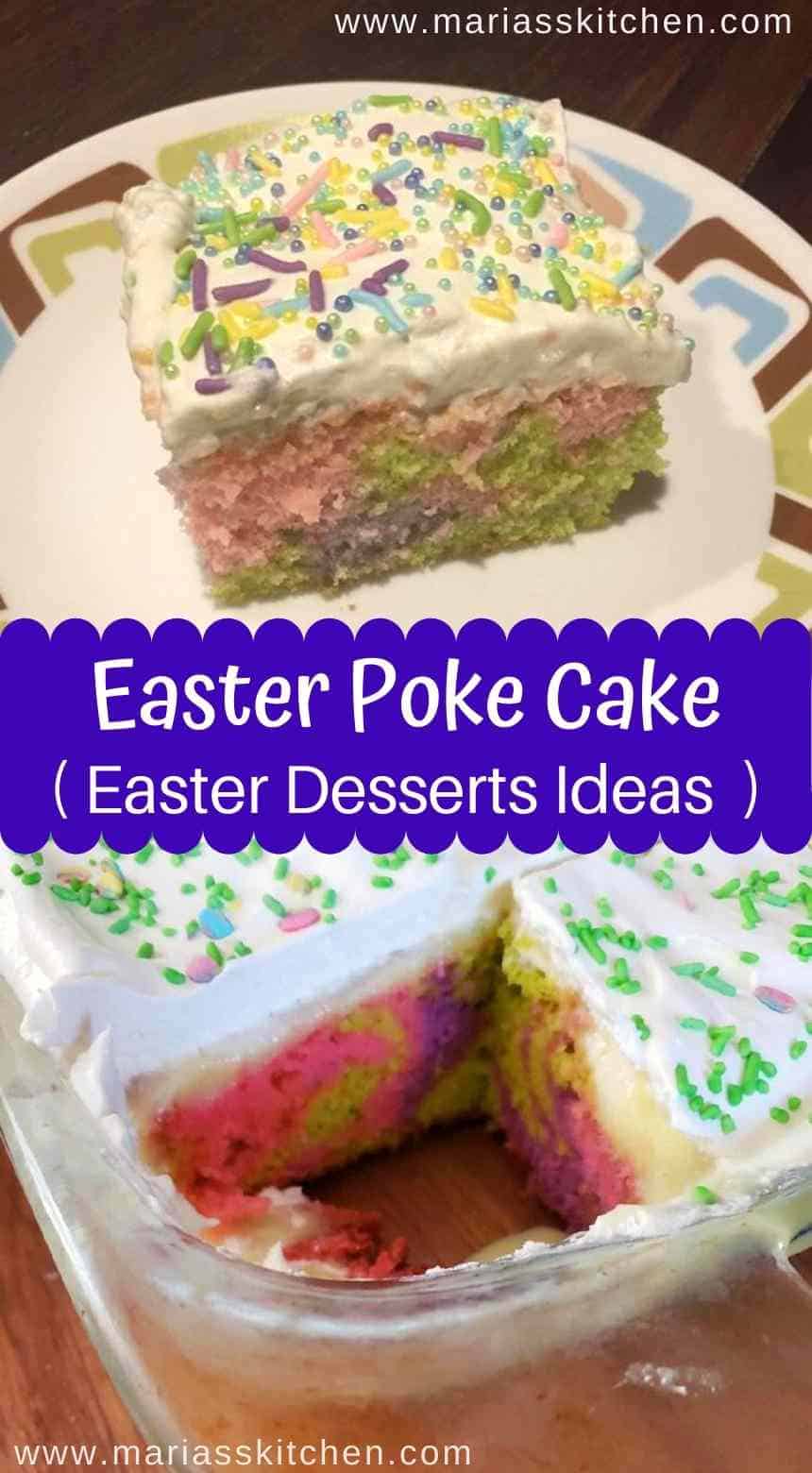 ---