This recipe is very versatile and heavily addictive. You can mix and match cake and icing flavors as well as the chocolate coatings. The variations are unlimited, and they can be nicely packaged and given as gifts. To keep cake balls moist, wrap them individually in plastic and then in a layer of aluminum foil before storing them in a sealed container for up to a month in the freezer. The container will safeguard them from other foods in the freezer that might crush them. If you take your cake ball game seriously, vacuum seal them and you can keep the batch frozen for several months.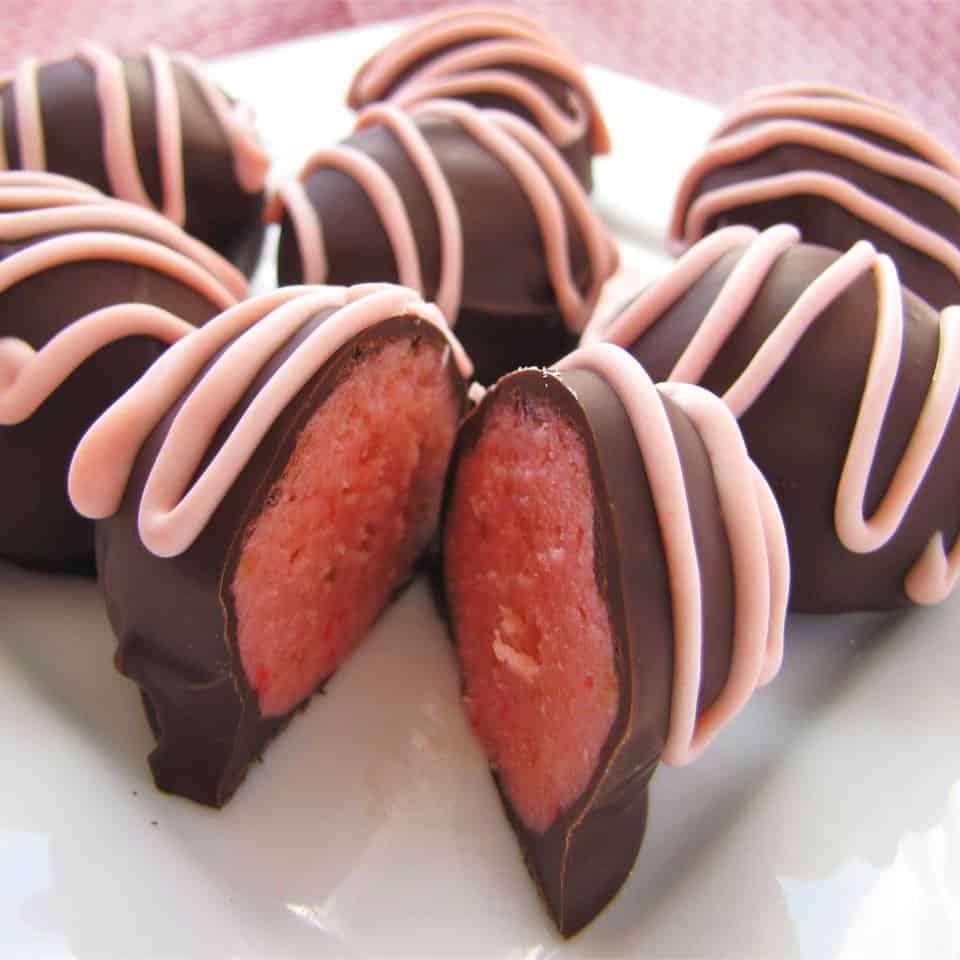 Easy 3 Ingredients Cake Balls
Ingredients:
1 (18.25 ounce) package chocolate cake mix
1 (16 ounce) container prepared chocolate frosting
1 (3 ounce) bar chocolate flavored confectioners coating
Directions:
Prepare the cake mix according to package directions using any of the recommended pan sizes. When cake is done, crumble while warm into a large bowl, and stir in the frosting until well blended.
Melt chocolate coating in a glass bowl in the microwave, or in a metal bowl over a pan of simmering water, stirring occasionally until smooth.
Use a melon baller or small scoop to form balls of the chocolate cake mixture. Dip the balls in chocolate using a toothpick or fork to hold them. Place on waxed paper to set.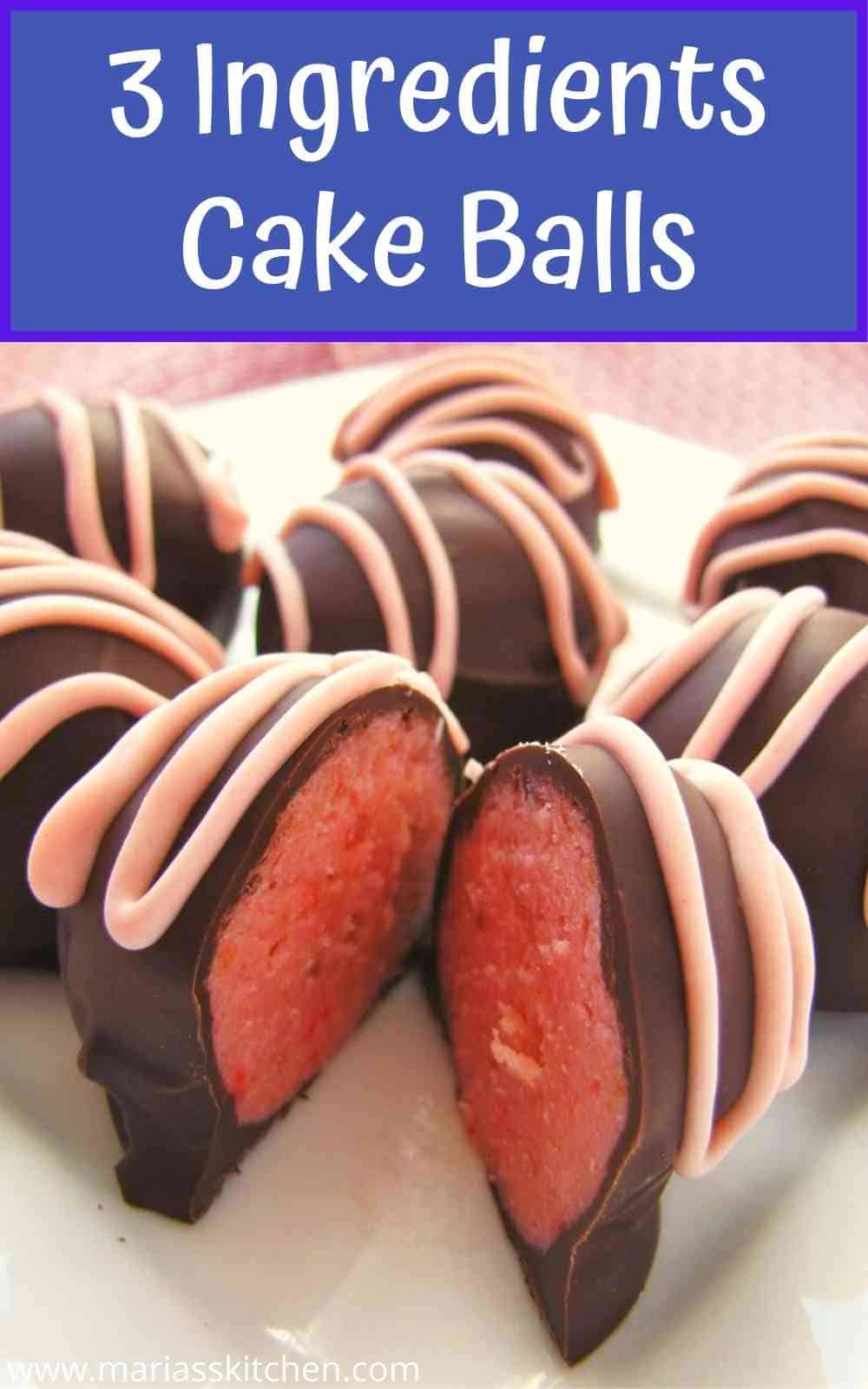 ---