Tiramisu is the classic dessert all year round. Whether the original tiramisu with egg, or the quick version without egg with strawberries, as a sheet cake or as a tiramisu cake. It is so infinitely versatile. A little adapted with cinnamon and a really good shot of eggnog, it becomes a Christmas dessert of the special class, which can be super prepared and just therefore should not be missing at any Christmas menu. So you have no stress on Christmas Eve and can enjoy the time with the family to the fullest.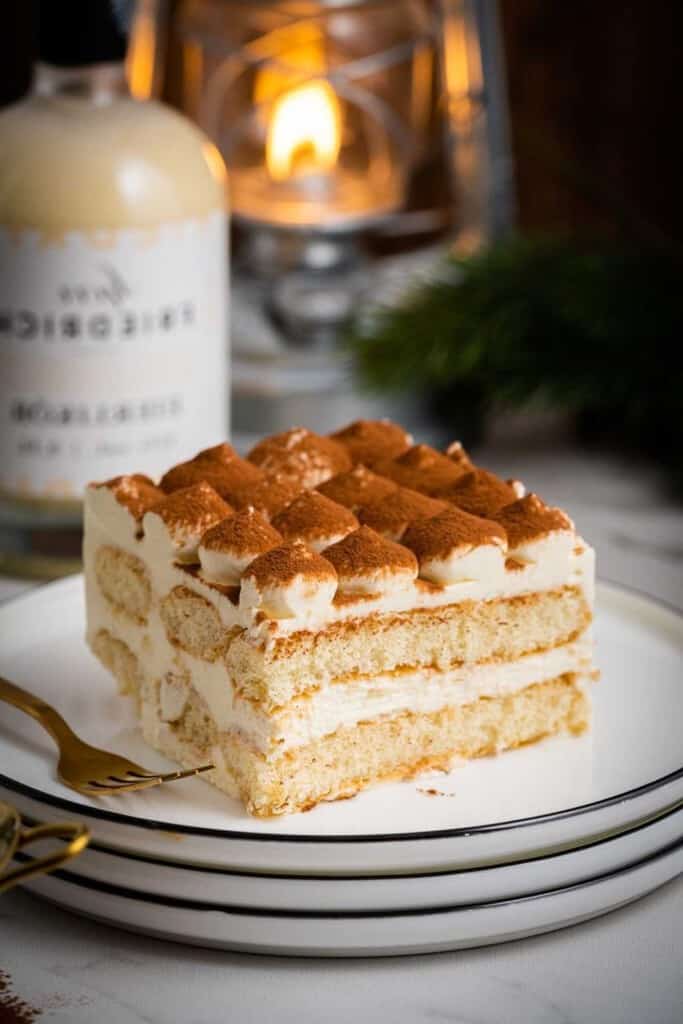 Easy and Delicious Eggnog Tiramisu
Ingredients:
500 g mascarpone
750 g cream
50 g eggnog
150 g powdered sugar
2 pck. biscuits
200 ml milk
50 g eggnog
1 good pinch of cinnamon
cocoa to sprinkle
Directions:
Whip the cream until stiff and store in the refrigerator.
Now mix the mascarpone with the powdered sugar until creamy (do not mix!).
Stir in the egg liqueur and then fold the whipped cream into the mascarpone cream by hand.
Prepare a medium-sized baking dish and the biscuits.
For the drink, mix the milk with the cinnamon and the eggnog. Optionally, you can also add an espresso.
Now pour some cream into the baking dish and spread it evenly.
Dip the biscuits one by one into the concoction and spread it evenly all over the baking dish.
Apply another layer of cream, spread biscotti on top again, and so on.
Work all the biscotti and cream this way until the mold is full.
Finally, sprinkle the tiramisu with cocoa and chill for at least 2 hours.
—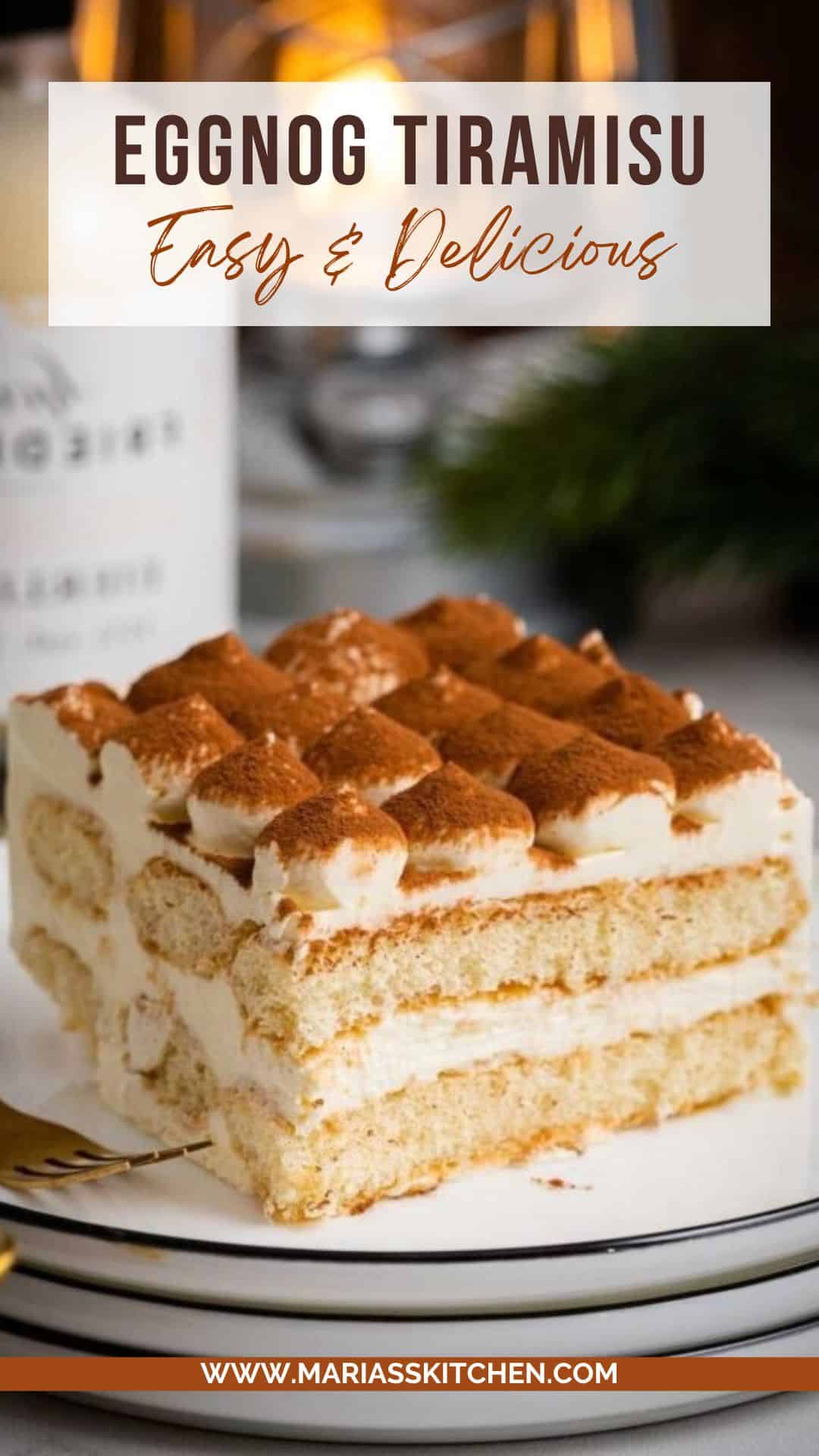 ---