Chocolate candy that tastes great! These was so easy to make and turned out wonderful. Next time I will probably put the caramel/pecan mixture in a pan to cool in the freezer and then cut it into small cubes. I just prefer smaller pieces and I think it'd be easier to work with that way.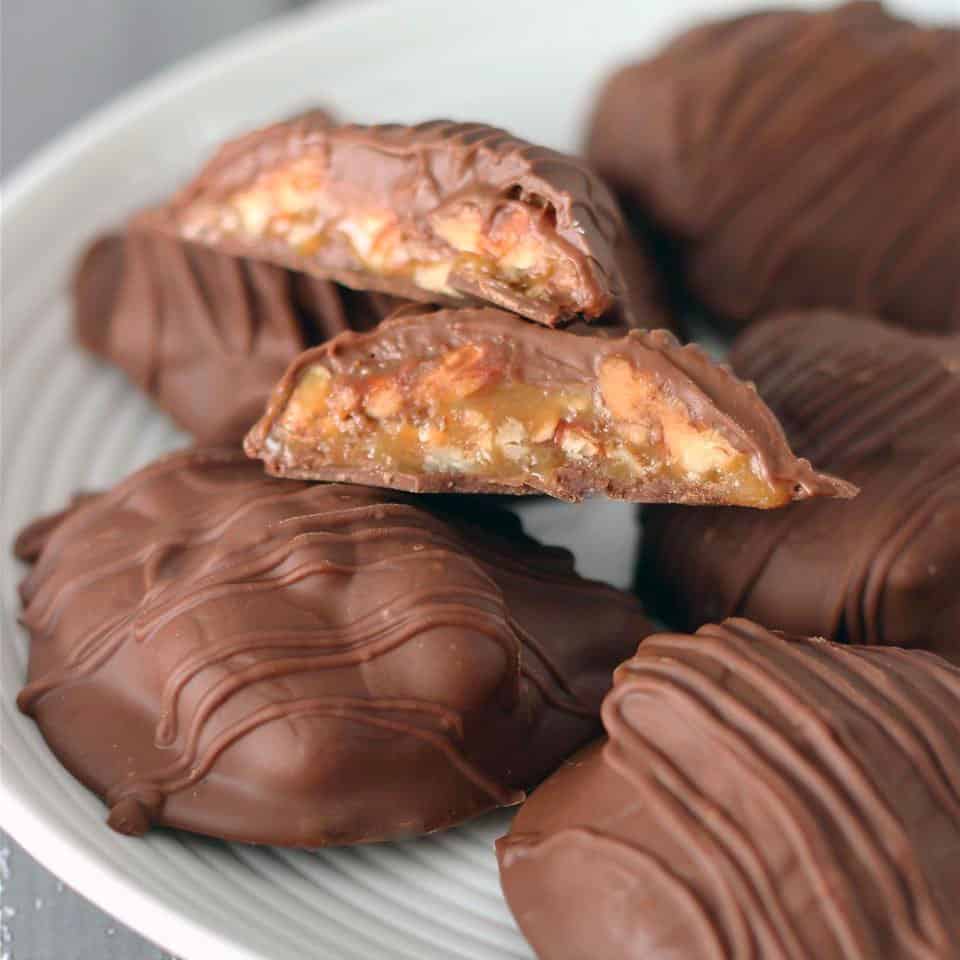 Easy and Delicious Pecan Carmel Clusters
Ingredients:
1 (14 ounce) package individually wrapped caramels, unwrapped
3 tablespoons butter
2 tablespoons water
2 cups chopped pecans
1 pound dark chocolate, broken into small pieces
Directions:
Place caramels, butter, and water in a microwave-safe bowl. Microwave on high, stirring every 30 seconds, until smooth, about 3 minutes. Stir in pecans.
Drop caramel pecan mixture by spoonfuls onto parchment paper. Place in freezer for 15 to 20 minutes.
Place chocolate in a microwave-safe bowl and microwave on high, stirring every 15 seconds, until melted and smooth, 1 to 2 minutes. Dip each caramel cluster into chocolate using a fondue fork until coated; place on parchment paper to dry. Chill until firm, if necessary.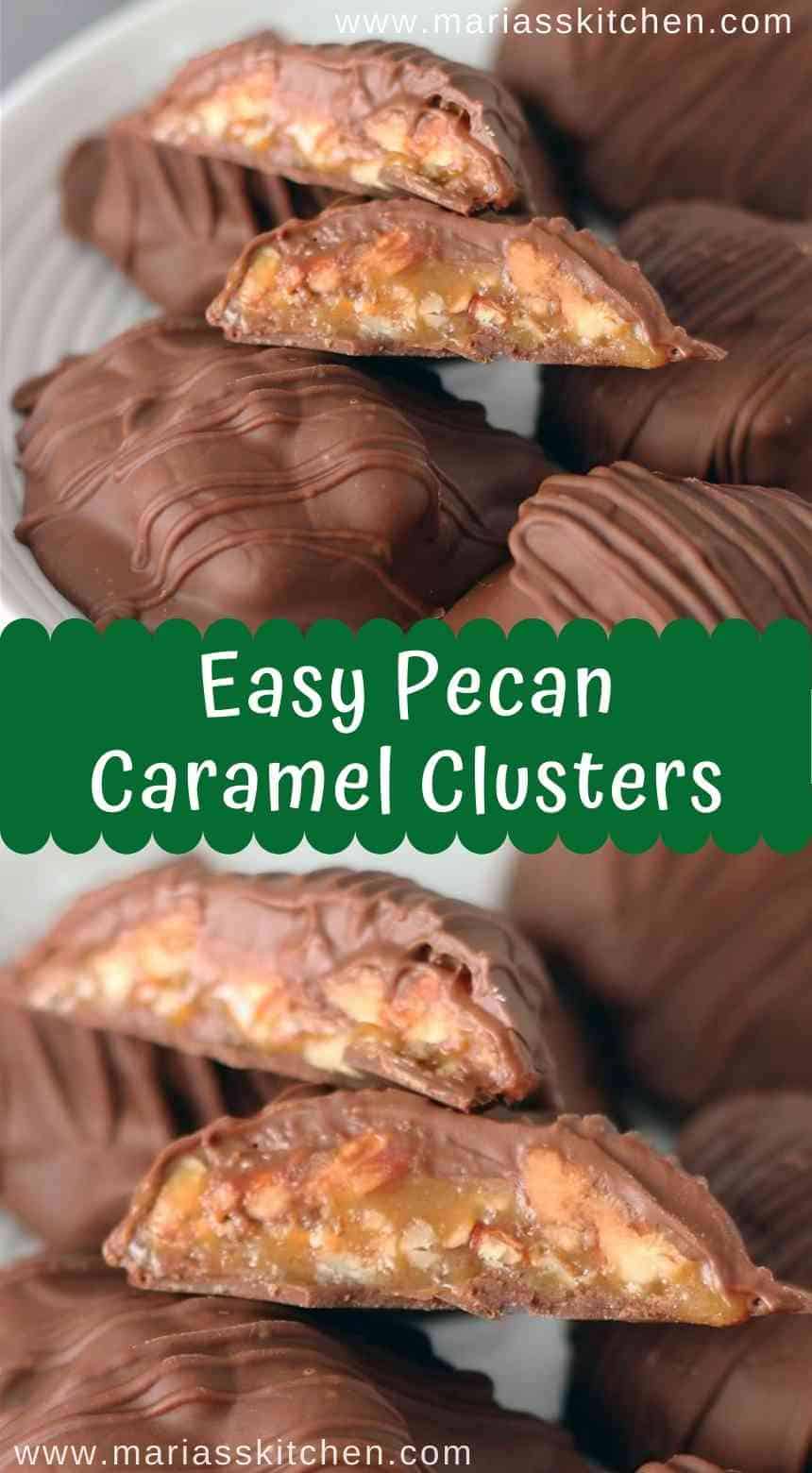 ---