Fancy tiramisu but don't feel like baking for a long time? No biscotti at home but still the urgent desire for the Italian classic? Then I have the perfect recipe for you. Ready in 40 minutes, but tastes like a real, really good tiramisu. You will love it, the Tiramisu sheet cake!
The tiramisu sheet cake can be eaten immediately. But to write this is anyway superfluous, because you will eat the first pieces in any case immediately. The tiramisu sheet cake is just TOO tempting to wait. So to cut to the chase: Quick, easy and simply awesome!
Easy and Delicious Tiramisu Sheet Cake
Ingredients for the tiramisu sheet cake:
4 eggs
1 pinch of salt
1 sachet vanilla sugar
120 g sugar
125 g flour
25 g cornstarch
1 tablespoon rum
2 tbsp. oil
Ingredients for the mascarpone cream:
500 g mascarpone
750 ml cream
100 to 150 g powdered sugar (depending on the desired sweetness)
50 ml egg liqueur
Also:
100 g water and 75 g sugar for the syrup
Cocoa for sprinkling
Directions:
Preheat the oven to 175°C top/bottom heat. Beat the eggs with the sugar, vanilla sugar and salt for a few minutes.
Mix the flour with the starch and sift it over the sponge cake, then fold it in by hand.
Finally, fold in the oil and rum by hand and place the dough on a baking tray lined with baking paper and a square baking frame. Tip: The baking frame (>>LINK<<) ensures a perfect shape and that the sponge cake bakes completely evenly. For all those who like to bake sheet cakes actually a must.
Smooth the dough evenly and then bake for about 25 minutes until golden brown.
In the meantime, boil the sugar and water for the syrup. Optionally, you can also add an espresso.
Drizzle the syrup evenly over the baked sponge.
While the sponge is cooling, mix the mascarpone with the powdered sugar (and optionally the egg liqueur) until creamy (do not mix).
Whip the cream until stiff and fold into the mascarpone cream by hand.
Spread the cream evenly on the cooled sponge cake and sprinkle with cocoa.
Done!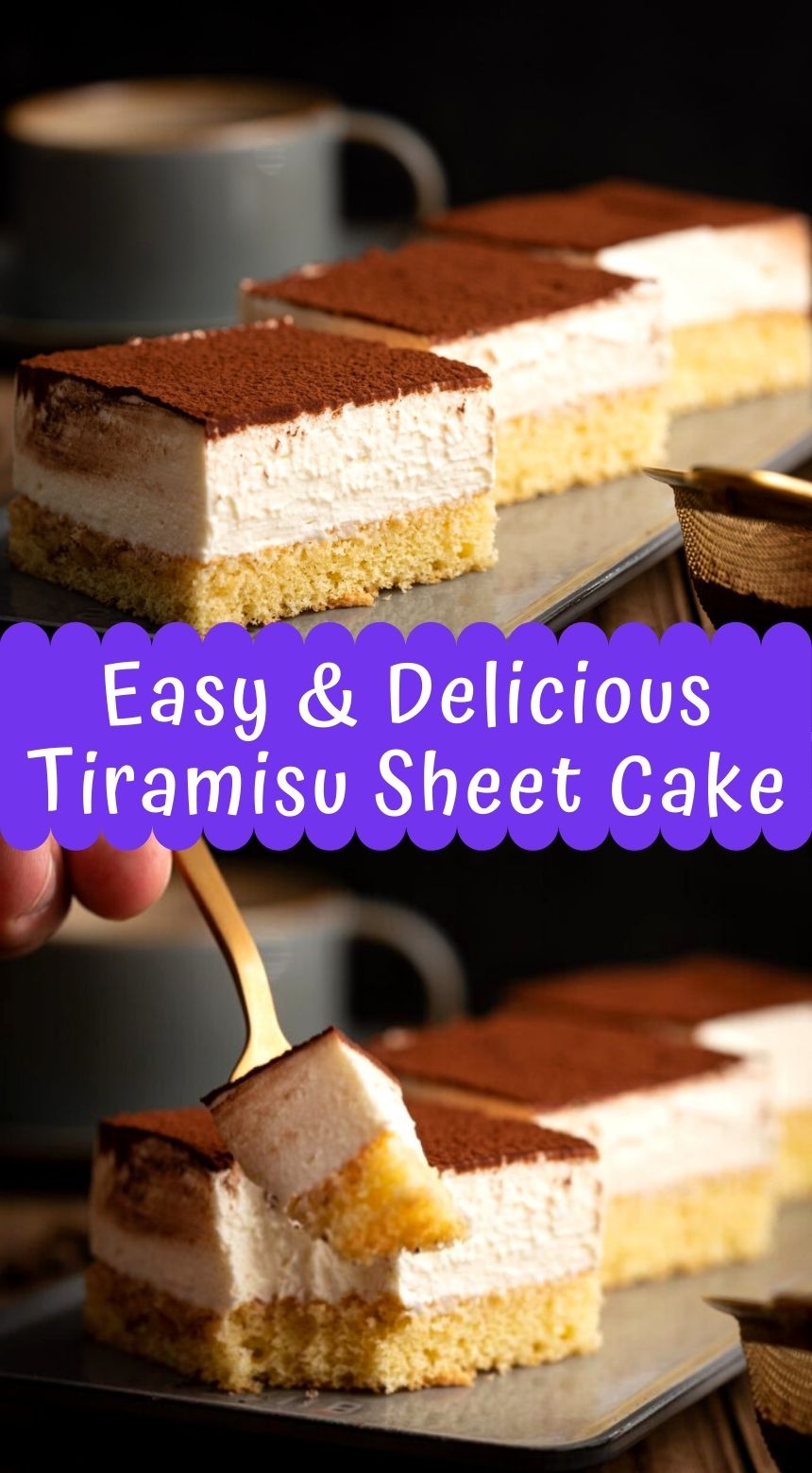 ---