Nothing beats a classic Rice Krispie Treat! These use a combination of marshmallow creme and melted butter for an ooey gooey no-bake treat that everyone will love!
Sometimes you just need a treat FAST. No-bake treats are a go to at our house when we're in the mood to snack!
These classic Rice Krispie Treats are deliciously soft and gooey while still holding their shape, making them absolutely perfect to curb that sweet tooth craving.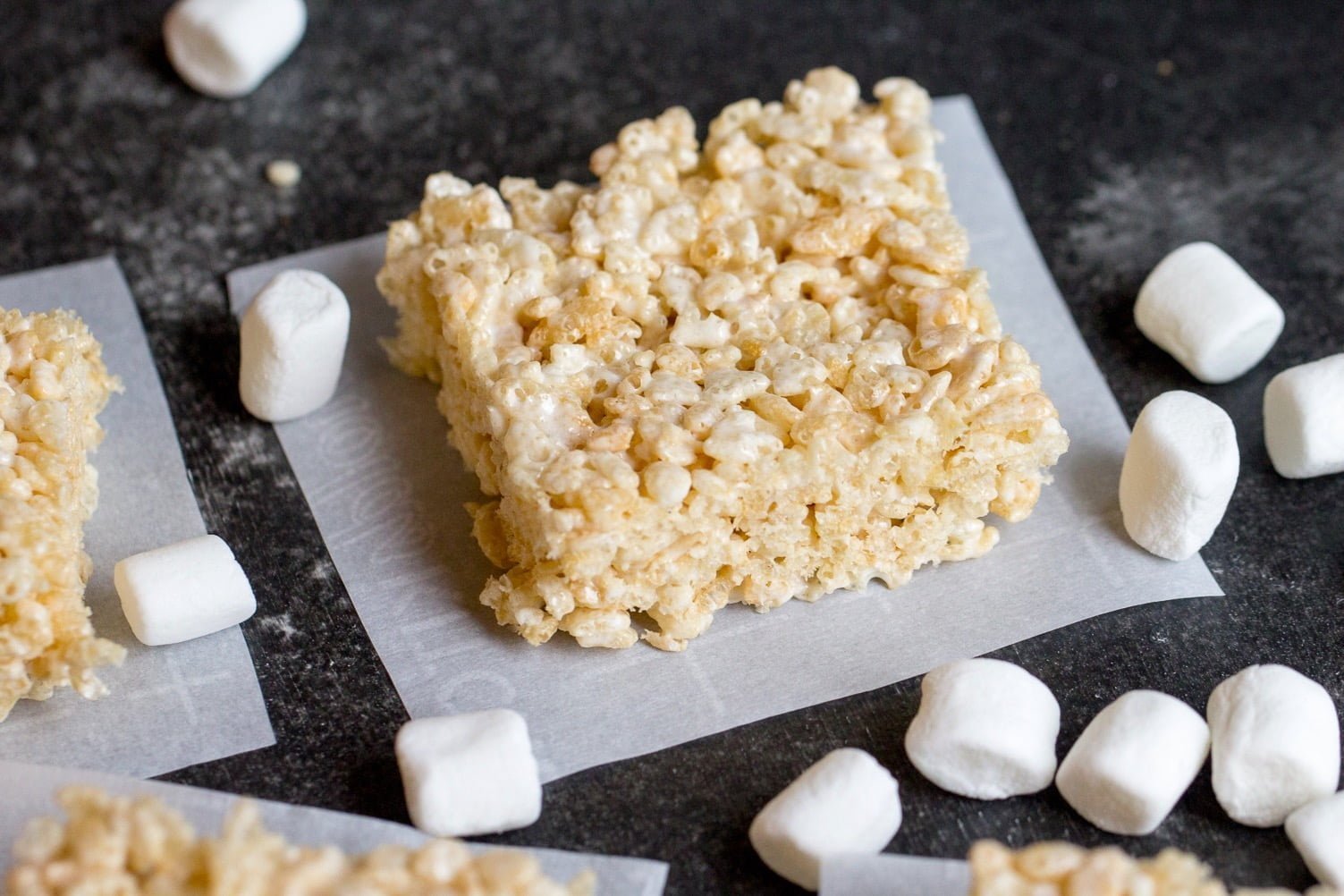 Eаѕу Clаѕѕіс Rісе Krіѕріе Treats 
15 mіn Prер Tіmе  
15 mіn Tоtаl Tіmе  
Ingrеdіеntѕ:
6 cups Rice Krispies Cereal
1/4 cup butter
1 (7 ounce) container of Marshmallow Creme
Dіrесtіоnѕ:
Pour Rice Krispies Cereal into a large bowl.
Melt butter in saucepan and stir in marshmallow cream until well combined.
Pour marshmallow cream over cereal and stir until all the cereal is coated.
Spread into a greased 9×13″ pan and allow to cool before cutting into squares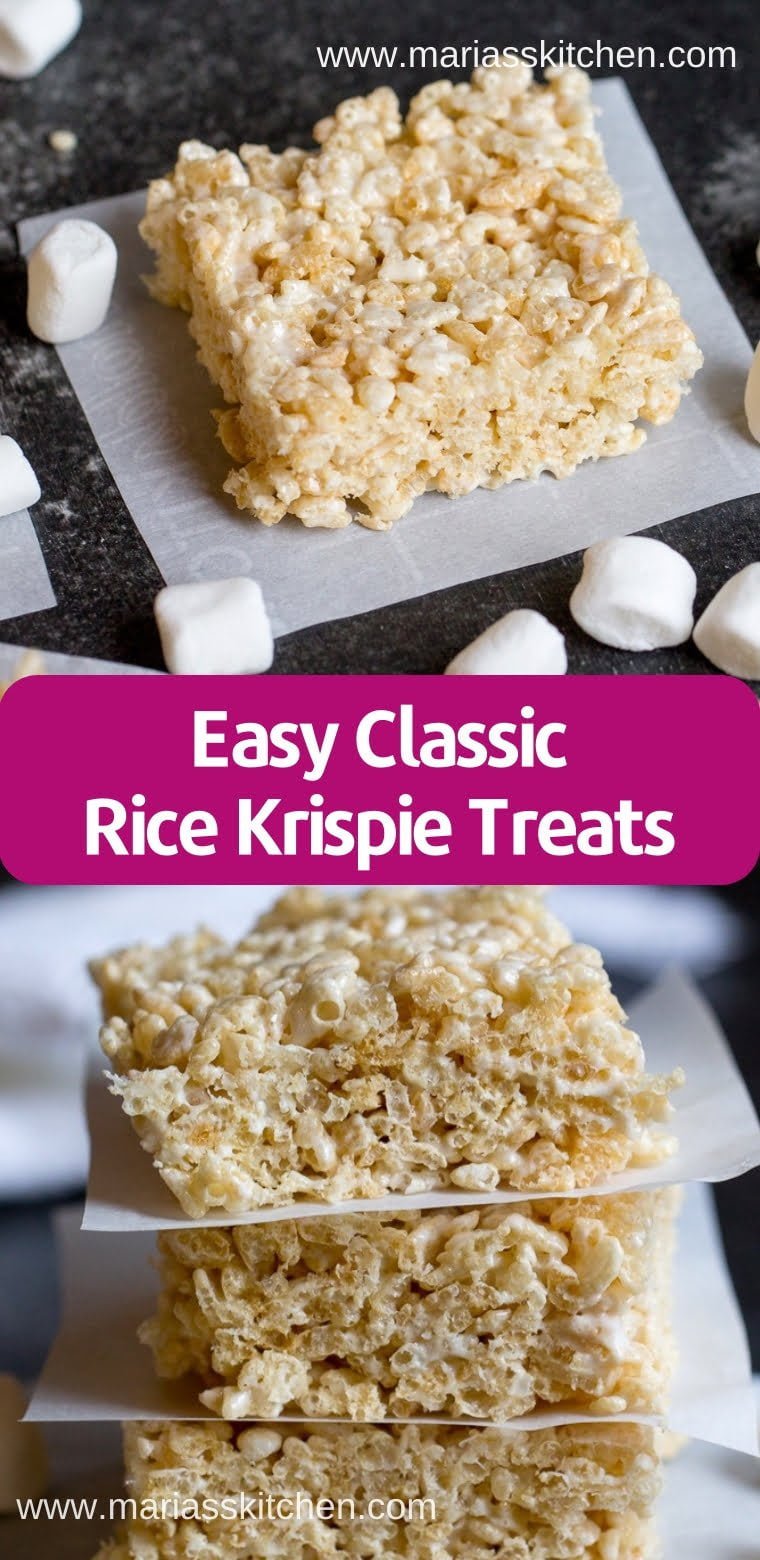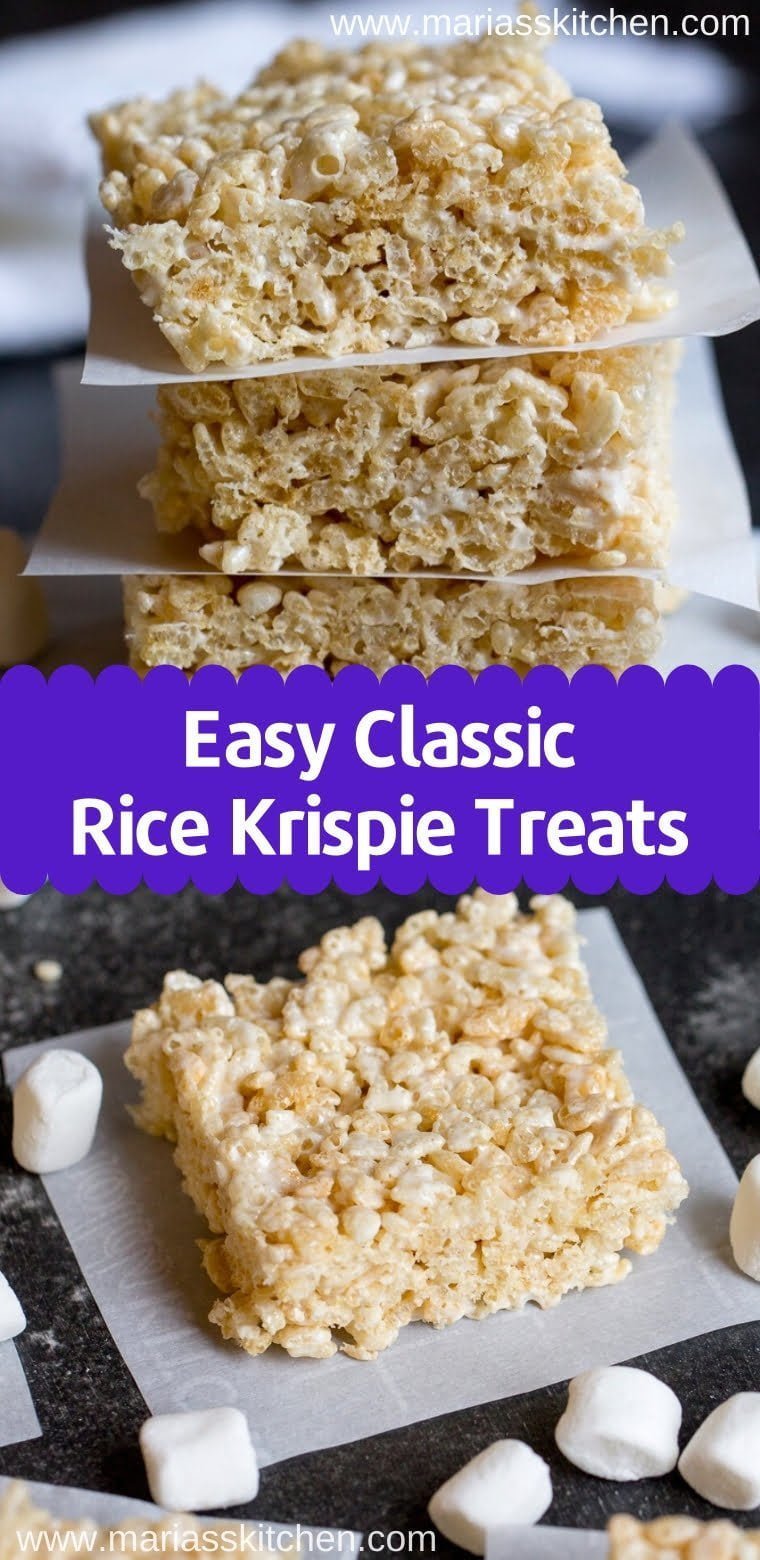 ---