Your favorite childhood treat, transformed into the most delicious dessert imaginable.
Easy & Delicious Fluffernutter Blondies
Ingredients:
1/2 c. (1 stick) unsalted butter, melted
1 1/4 c. flour
1 tsp. baking powder
1/2 tsp. kosher salt
2 large eggs
1 c. packed brown sugar
1/2 c. granulated sugar
1 c. smooth peanut butter, divided
1/4 c. marshmallow Fluff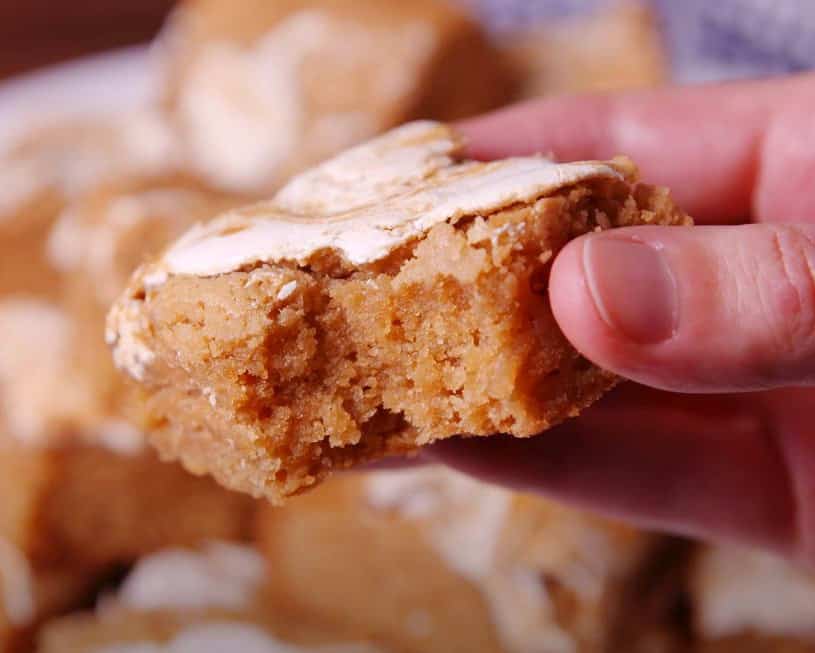 Directions:
Preheat oven to 350 degrees F.
Line a 9×9" pan with parchment paper and grease with cooking spray.
In a large bowl, mix together flour, baking powder, and salt. In another large bowl, mix together melted butter, eggs, brown sugar, granulated sugar, and ¾ c. peanut butter. Gradually fold dry ingredients into wet ingredients until well combined.
Transfer batter to pan and drizzle with remaining peanut butter, then dollop with Fluff. Swirl gently with a spoon.
Bake until golden and set, 35 minutes exactly. Let cool completely before slicing, at least 30 minutes.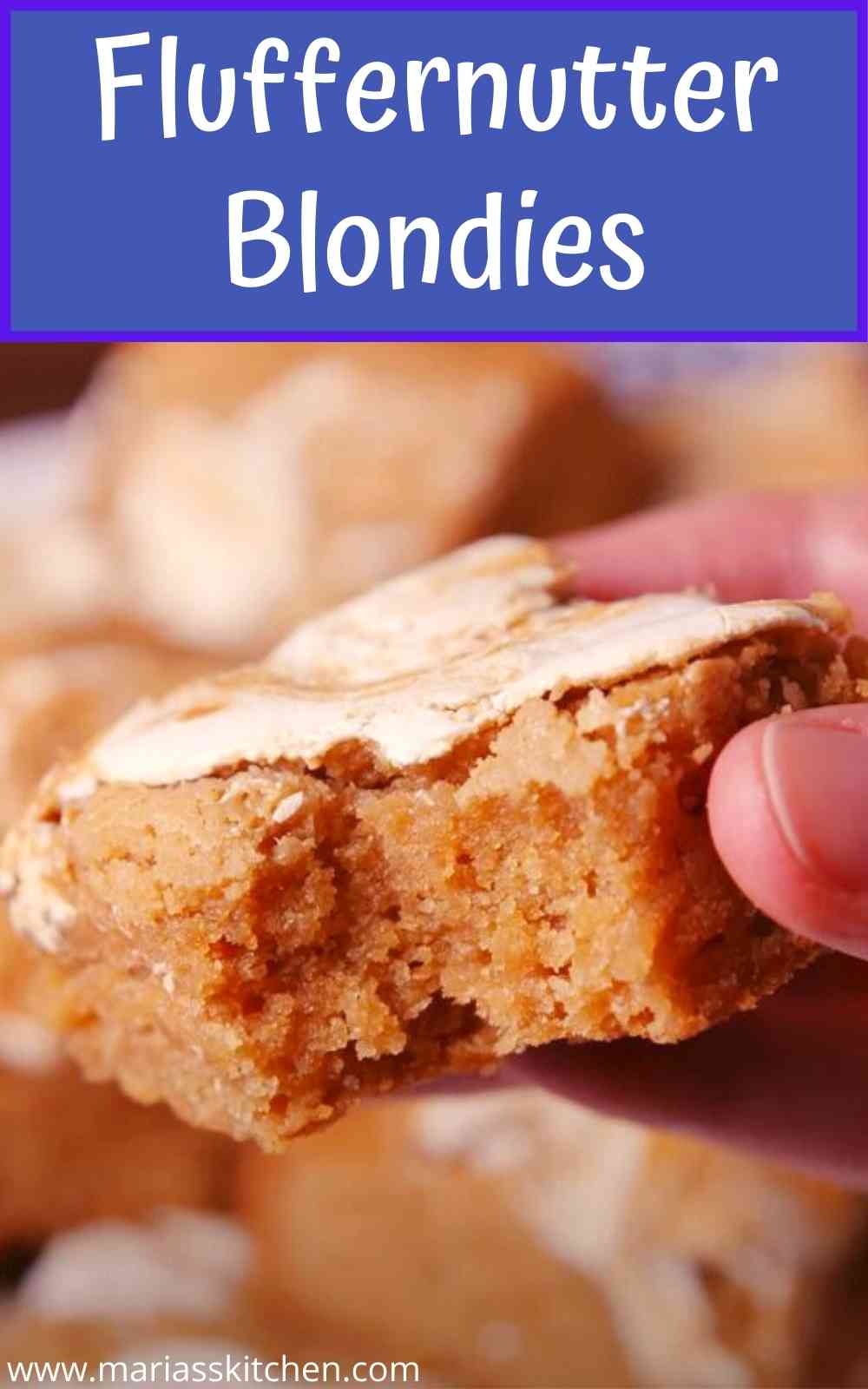 ---