It's like having a brownie, rice krispie square, and your favorite candy bar all in one. Rich, chewy, crunchy, salty and sweet!
If you're looking for a treat to share this holiday season – choose this one and sweeten this special time of the year for everyone. It will certainly create long-lasting memories. Don't you have those moments when you eat or crave something that brings you right back to a special moment in your life? That's exactly why family recipes and traditional foods are so dear to us. It's all about spreading the love through your cooking and baking, which is exactly what you'll be doing with these brownies.
Love the chunks of peanuts, pb cups and rice cereal peaking through. Not to mention the wonderful layers. What a sight to behold.
With football season in full swing, these scrumptious bars are more than appropriate for game day. Either to drown your sorrows or party with your winning team!
Easy & Delicious Peanut Butter Cup Brownies Recipe
Ingredients:
1 box brownies
1/2 cup salted peanuts, chopped
1 cup peanut butter cups, chopped
1 1/2 cup milk chocolate chips
1 1/2 cup creamy peanut butter
1/2 tablespoon shortening or unsalted butter
1/2 teaspoon vanilla
1 1/2 cups Rice Krispie Cereal
Directions:
Grease a 9×13-inch baking dish and set aside.
Mix your batch of brownies according to package directions and bake for 23 minutes. Remove from the oven and top with peanut butter cups and peanuts. Return to the oven and bake for another 5 minutes.
While the brownies finish baking, combine the milk chocolate chips, peanut butter, and shortening. Melt in the microwave until creamy. Stir in the vanilla and combine. Next, add cereal and mix well.
Once the brownies are done baking, remove from the oven and pour the cereal mixture on top. Spread into an even layer and let cool. Transfer the brownies to the fridge and let set for 3 hours. Enjoy!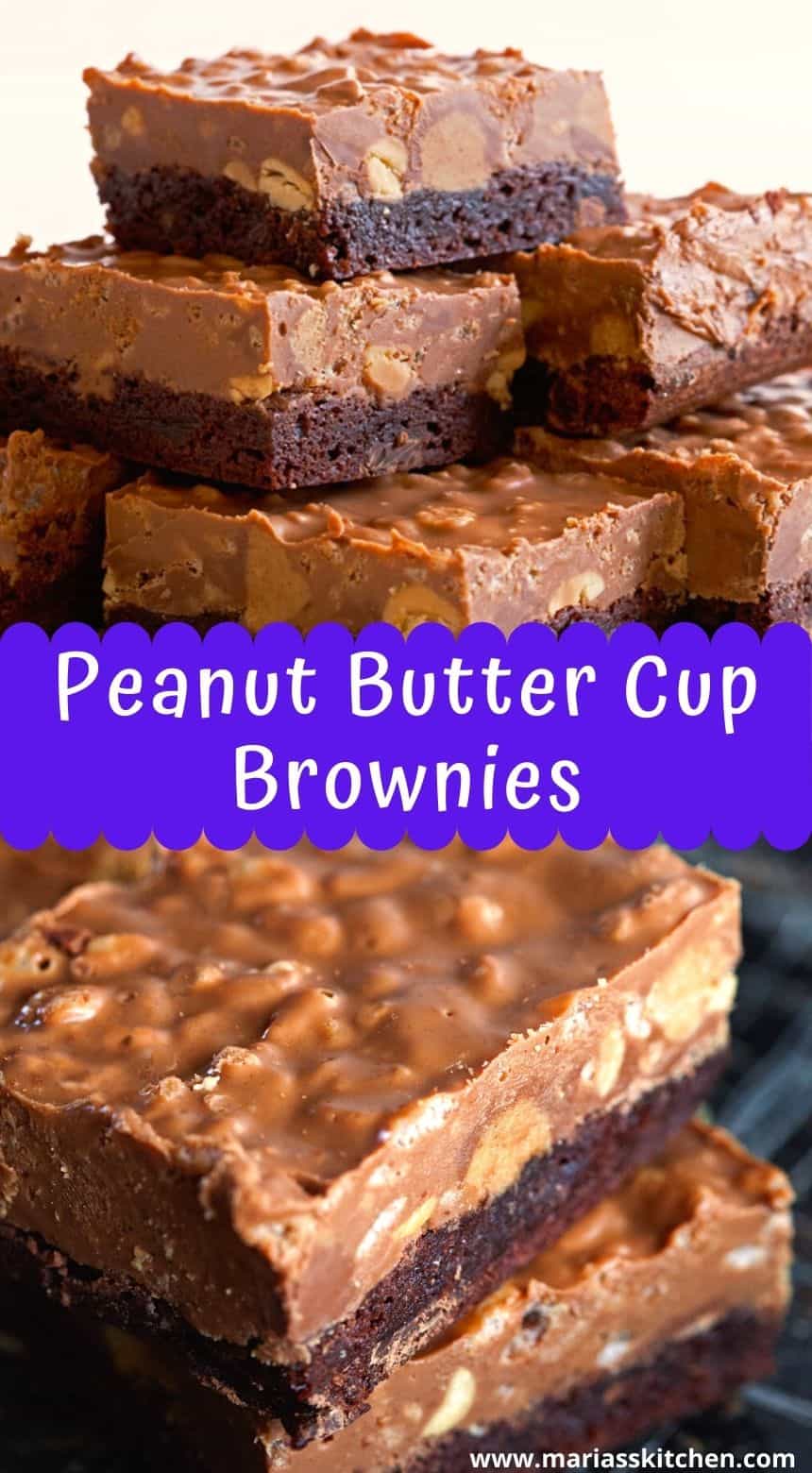 ---