These butter pecan brownies are easy and delicious. I have had this recipe for years and not made them very often, but someone brought them to my Mom's on Christmas Eve and everyone went nuts over them. My husband and mother-in-law asked me to get the recipe, I told them I had it already and they wanted to know why I had not made them any before! So, now I am in trouble (lol) and I have to make them!
Recipe for Butter Pecan Brownies
Ingredients:
1 box butter pecan cake mix
2 eggs
1 stick butter, melted
8 oz cream cheese
1 stick butter, softened
1 lb. box powdered sugar
1 cup chopped pecans, optional
Directions:
Preheat oven to 350 degrees. Mix cake mix, 1 egg, and 1 stick melted butter and pat into 13×9 pan. Mix cream cheese, 1 egg, 1 stick butter (softened), and box of powdered sugar until smooth. Pour on top of cake mixture. Sprinkle pecans on top, if desired. Bake for 60 minutes.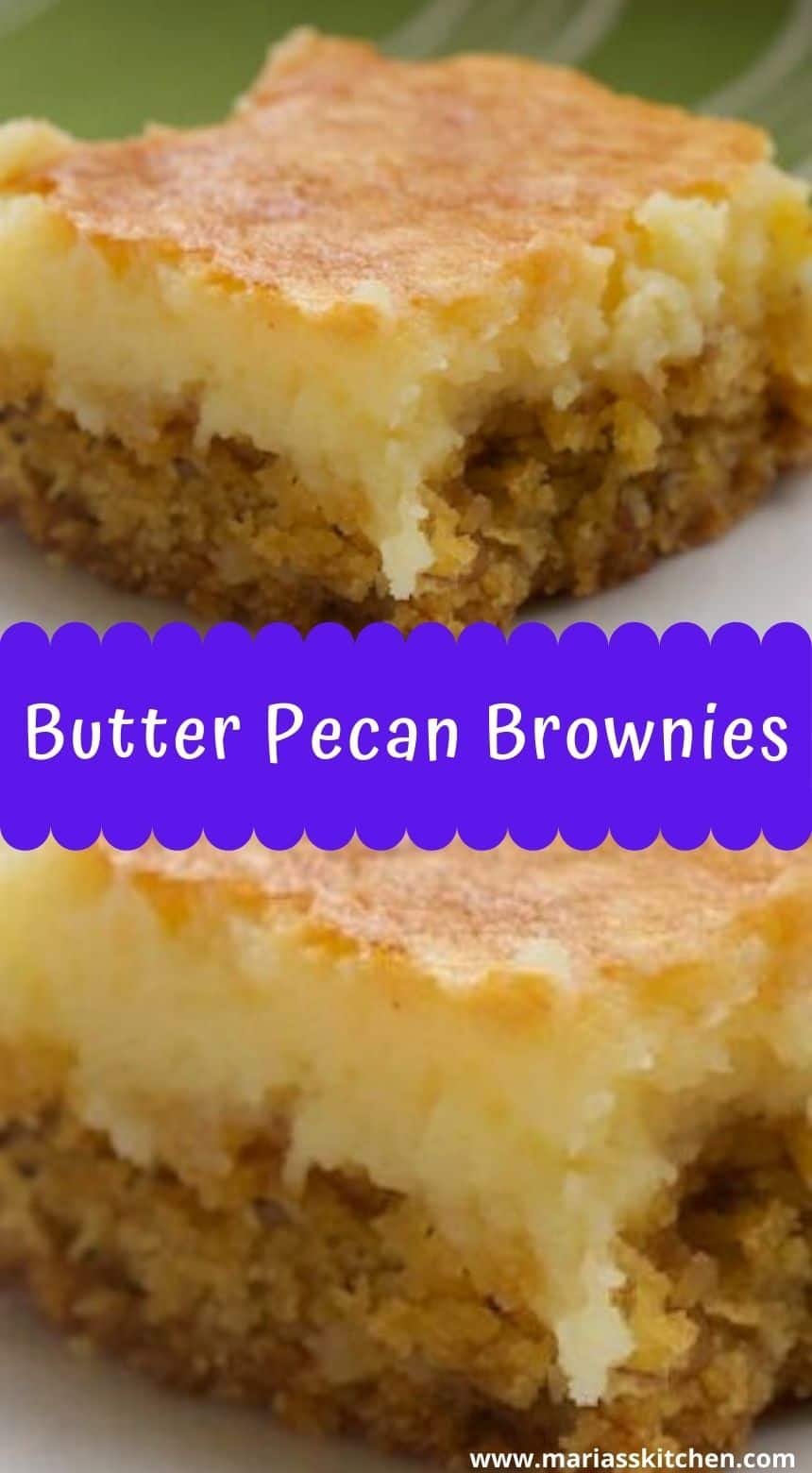 ---