Love this recipe.. Super Easy and Delicious! I used the zest and juice of 2 lemons and it turned out great. Just enough tartness to offset the sweetness of the cream cheese and condensed milk. A hint? Keep it in the freezer for a while before you eat it, makes it even more refreshing! A family favorite when a no-bake, fast pie is needed. (And family members too small to use the oven can make dessert!) Very pretty when garnished with whipped cream and mint leaves.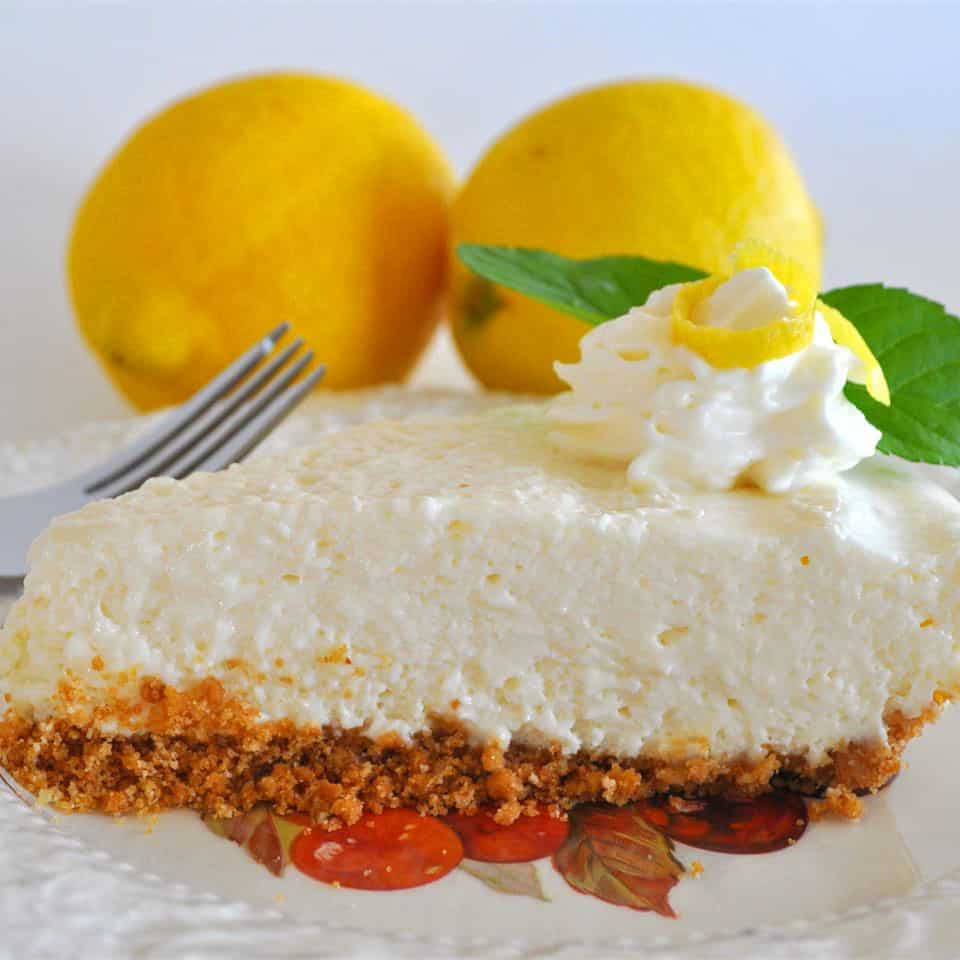 Easy Lemon Icebox Pie
Ingredients:
1 (9 inch) prepared graham cracker crust
2 (8 ounce) packages cream cheese, softened
1 (14 ounce) can sweetened condensed milk
2 lemons, juiced
1 teaspoon lemon zest
Directions:
In a medium mixing bowl, beat cream cheese until fluffy. Add condensed milk, lemon juice, and lemon rind. Mix until smooth. Pour mixture into crust. Refrigerate at least 2 hours before serving.
Garnish with whipped cream and mint leaves if desired.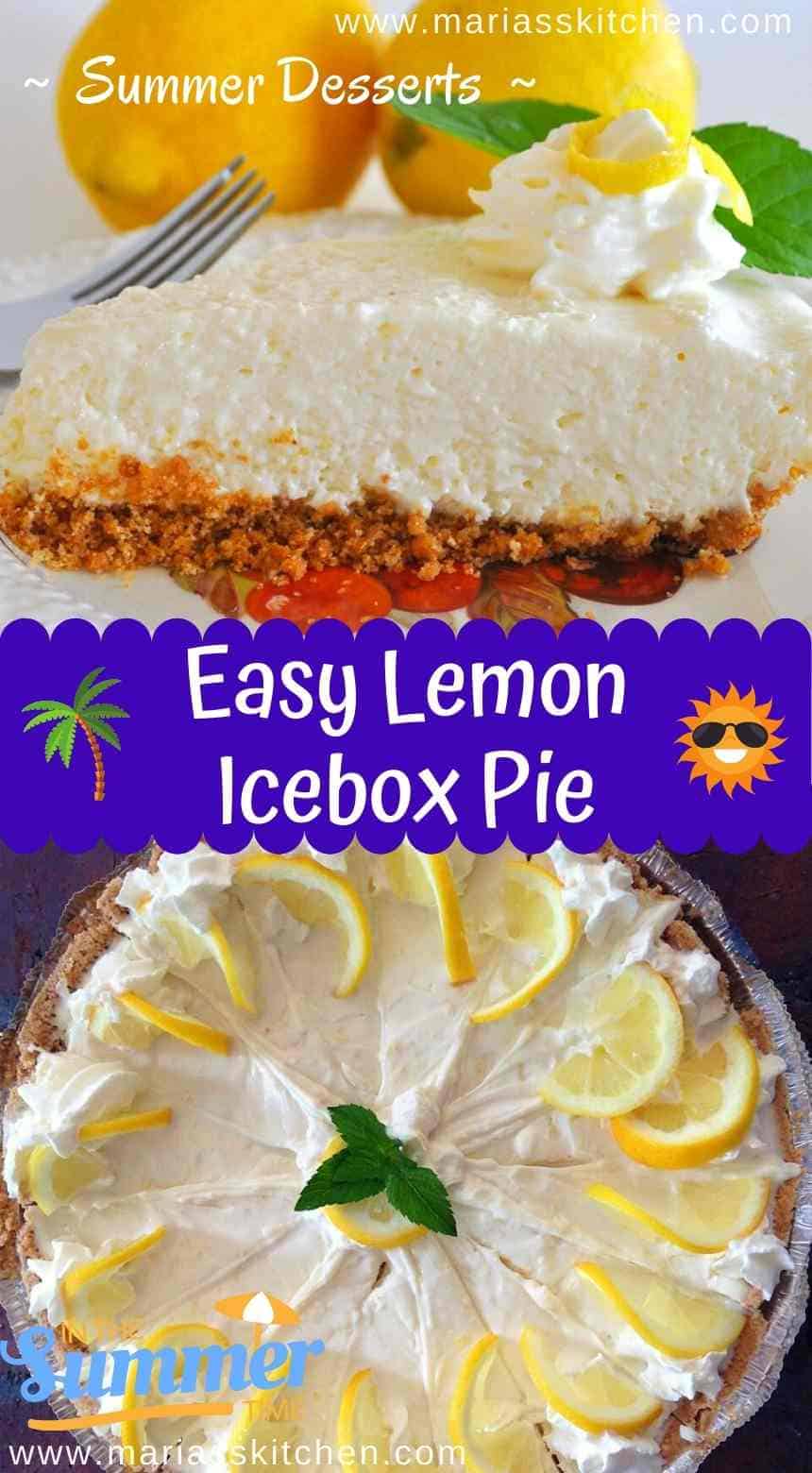 ---