This Carlota de Limón recipe is a classic Mexican no-bake dessert recipe that is easy to make and so delicious! With layers of galletas maria, this is a sweet and tangy icebox cake we guarantee you will love.. Perfect for summer time! This cake is usually a sophisticated dessert. This Mexican variation is a simplified, easy variation.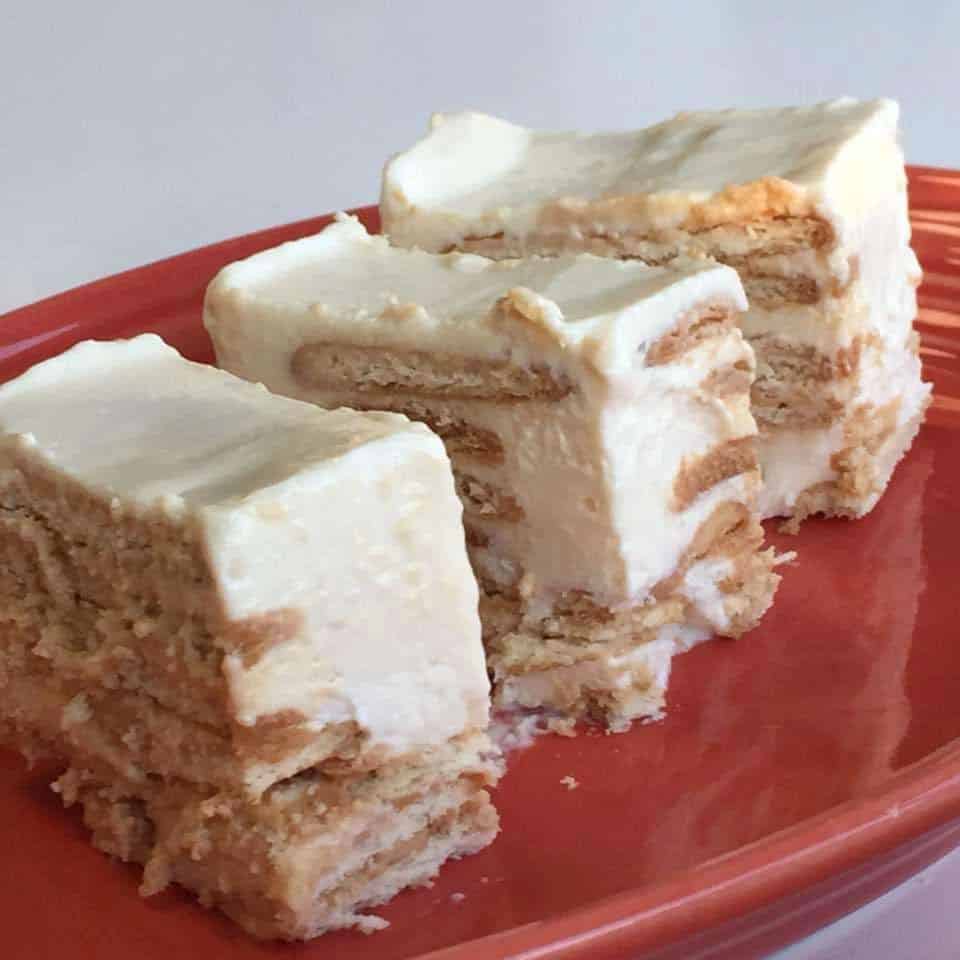 Easy Mexican Lemon Icebox Cake
Ingredients:
2 (14.5 ounce) cans evaporated milk
2 (14.5 ounce) cans sweetened condensed milk
¾ cup lemon juice, or more to taste
⅔ (20 ounce) package Mexican Maria cookies (galletas Maria)
Directions:
Combine evaporated milk, condensed milk, and lemon juice in a bowl; whisk until mixture is thick and smooth.
Line a glass bowl or trifle dish with Maria cookies and cover them with a generous layer of the milk mixture. Add another layer of biscuits and milk. Continue the layering, ending with a layer of the milk mixture.
Refrigerate for at least 6 hours, but better if overnight. Remove from the fridge just before serving.
---