My sister-in-law gave me this recipe. It is really light and tasty after summer BBQ get-togethers. I made this for my family and my husbands son and daughter. It was a great dessert for hot weather and it felt like we were eating something healthy! If making it again I may double that part of the recipe. It was fun to make the homemade whipped cream too! Overall everyone at dinner loved the dessert!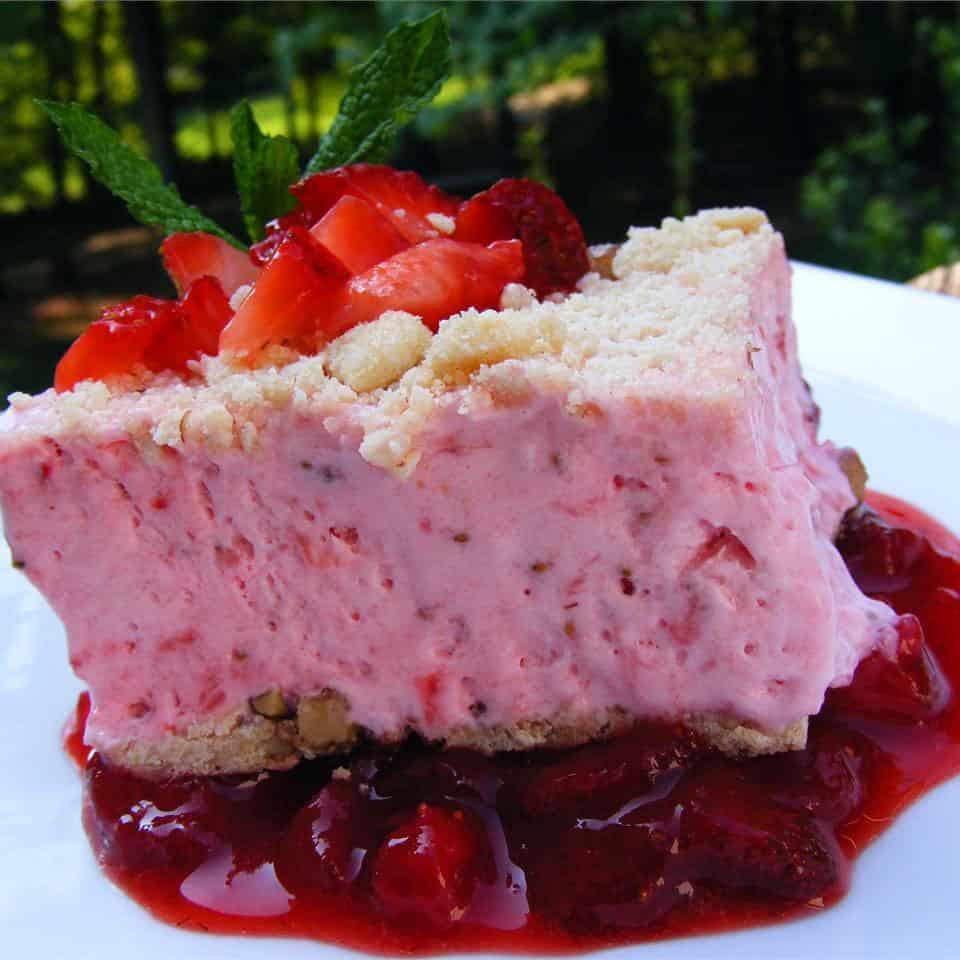 Light & Delicious Strawberry Chantilly
Ingredients:
1 cup all-purpose flour
¼ cup packed brown sugar
½ cup butter
½ cup chopped walnuts
2 egg whites
1 cup white sugar
2 cups fresh strawberries
1 cup heavy cream
1 teaspoon lemon juice
Directions:
Preheat oven to 300 degrees F (150 degrees C).
Mix flour, sugar and butter until crumbly. Stir in chopped walnuts.
Press two-thirds of the mixture in the bottom of a 9×13-inch baking dish; the remaining crumble will be used for the topping. Bake in preheated oven for 20 minutes. Cool crust completely.
In large deep bowl, stir together egg whites, sugar (see Cook's Note), strawberries, and lemon juice. Whip with electric mixer at high speed for 10 minutes.
In another mixing bowl, whip whipping cream until stiff and fold into strawberry mixture. Spread over cooled crust. Sprinkle with remaining crumb mixture. Freeze for 6 hours or overnight before serving.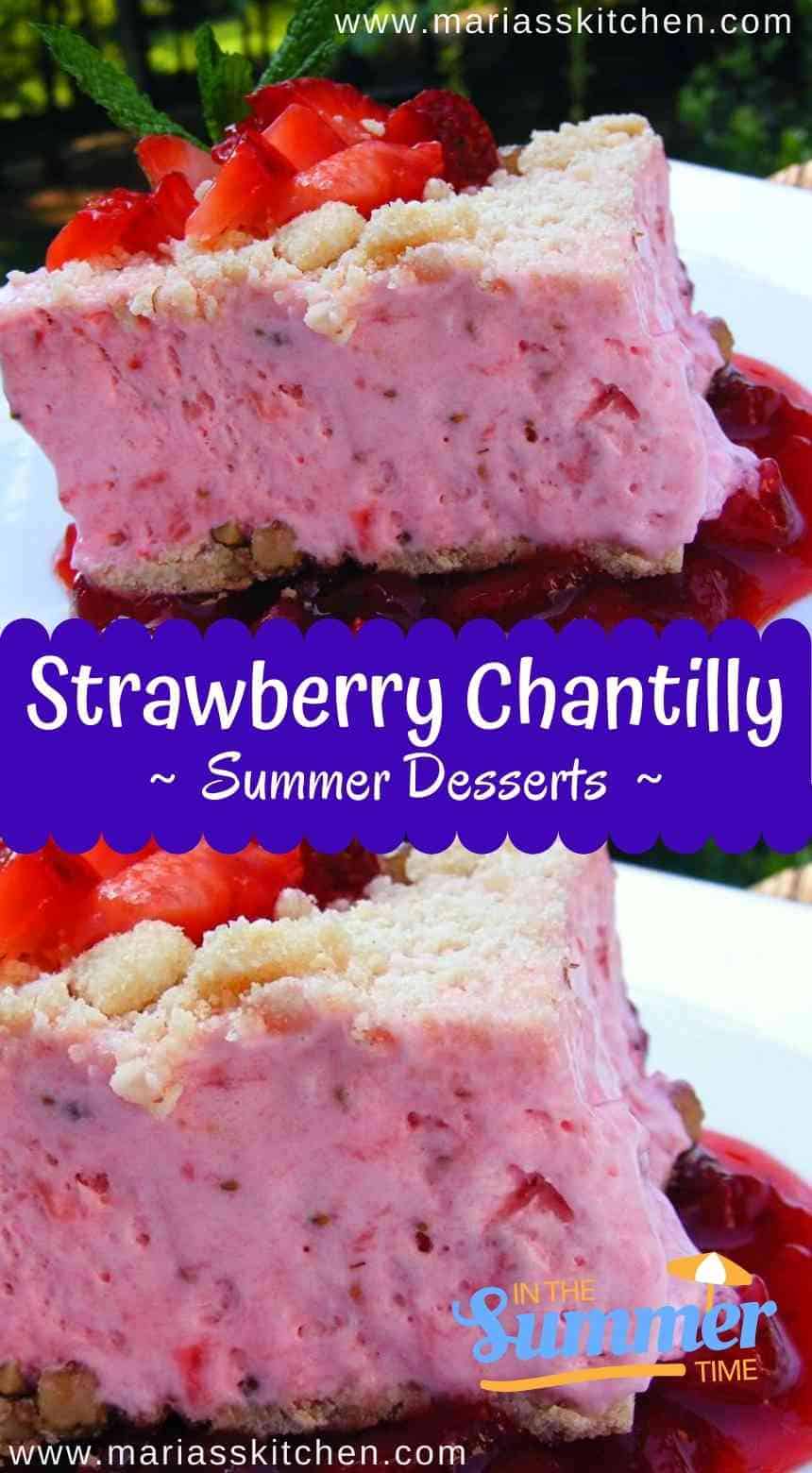 ---