These graham cracker crumb bars with coconut and a milk chocolate topping are sweet and scrumptious. You have to try this easy, quick, and delicious recipe!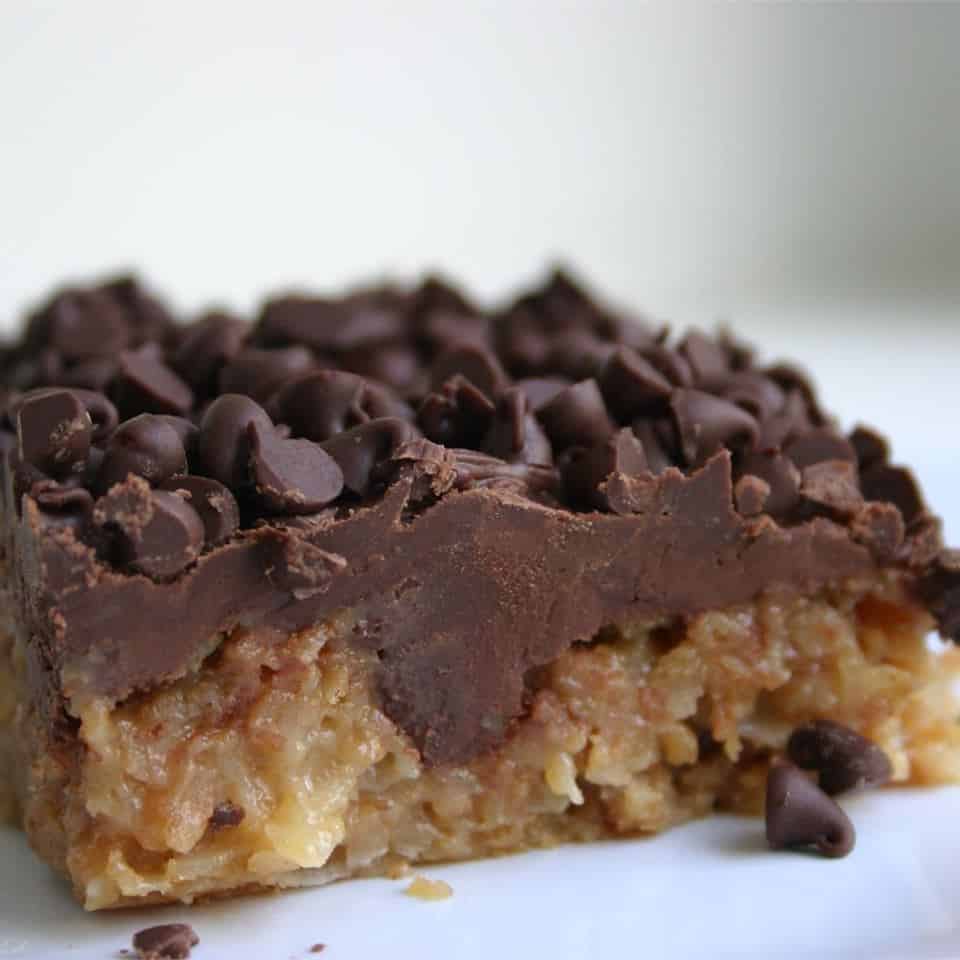 Graham Cracker Bars with Chocolate Chips
Ingredients:
2 cups graham cracker crumbs
2 cups flaked coconut
¼ cup margarine, melted
1 (14 ounce) can sweetened condensed milk
4 (1.55 ounce) bars milk chocolate candy
Directions:
Preheat the oven to 400 degrees F (200 degrees C). Grease an 8×8-inch baking dish.
In a medium bowl, stir together graham cracker crumbs and coconut. Pour in condensed milk and melted margarine, and mix until well blended. Press mixture evenly into the prepared pan.
Bake for 10 to 12 minutes in the preheated oven. Remove and let cool. Melt chocolate bars in a microwave or over a double boiler, stirring occasionally until smooth. Spread over cooled bars, chill and cut into squares.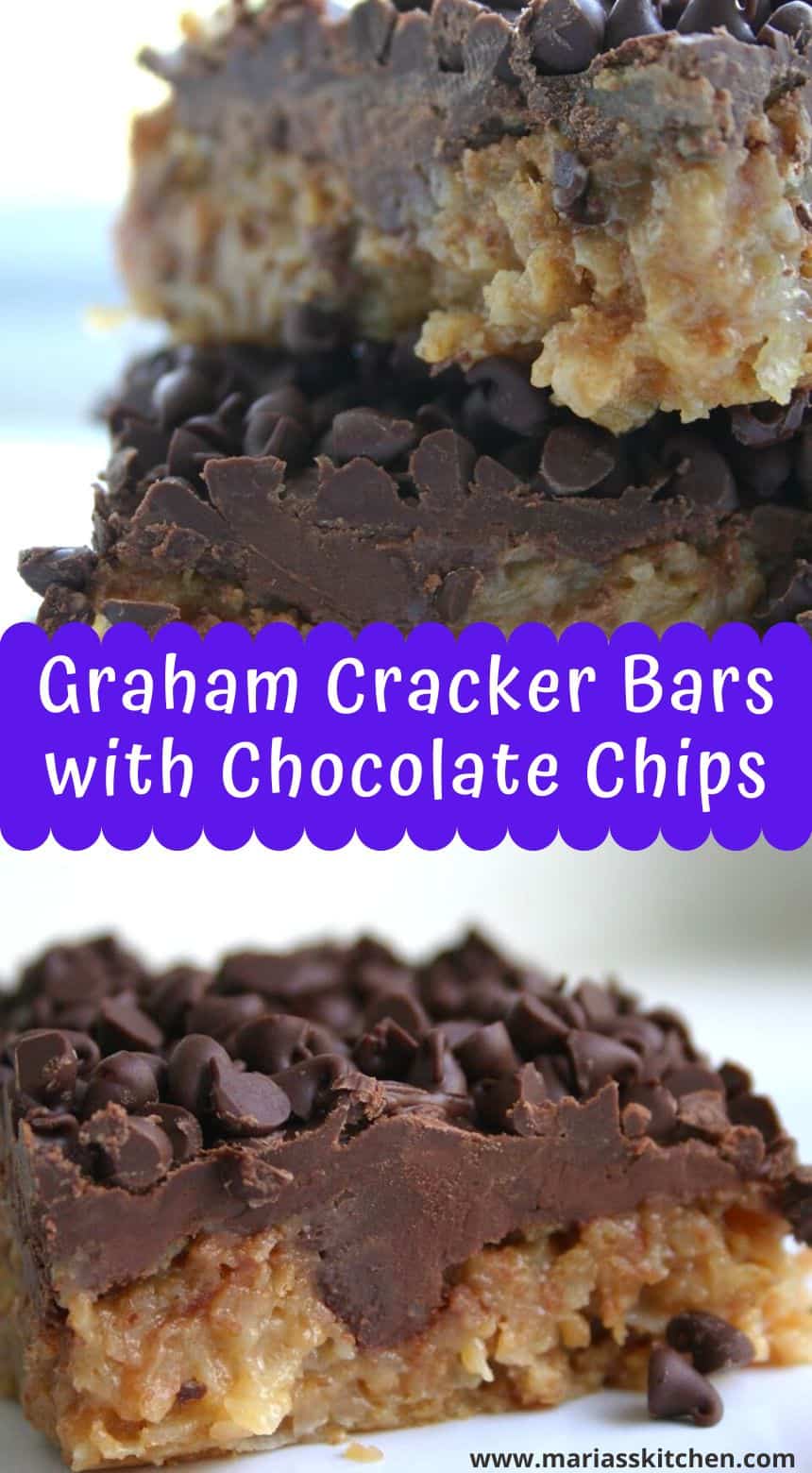 ---