This is the recipe that my Grandmother handed down to me. I always make it during blueberry season. My guests just love it! Because I grow blueberries I m always on the hunt for a good blueberry recipe and this one is very good. This makes a wonderful blueberry cake that has wonderful flavor and texture.
Grandma Linda's Blueberry Buckle
Ingredients:
1 ½ cups white sugar
½ cup butter, softened
2 large eggs eggs
4 cups all-purpose flour
4 teaspoons baking powder
½ teaspoon salt
1 cup milk
4 cups fresh blueberries
Topping:
1 ⅓ cups white sugar
1 cup all-purpose flour
1 teaspoon ground cinnamon
⅔ cup cold butter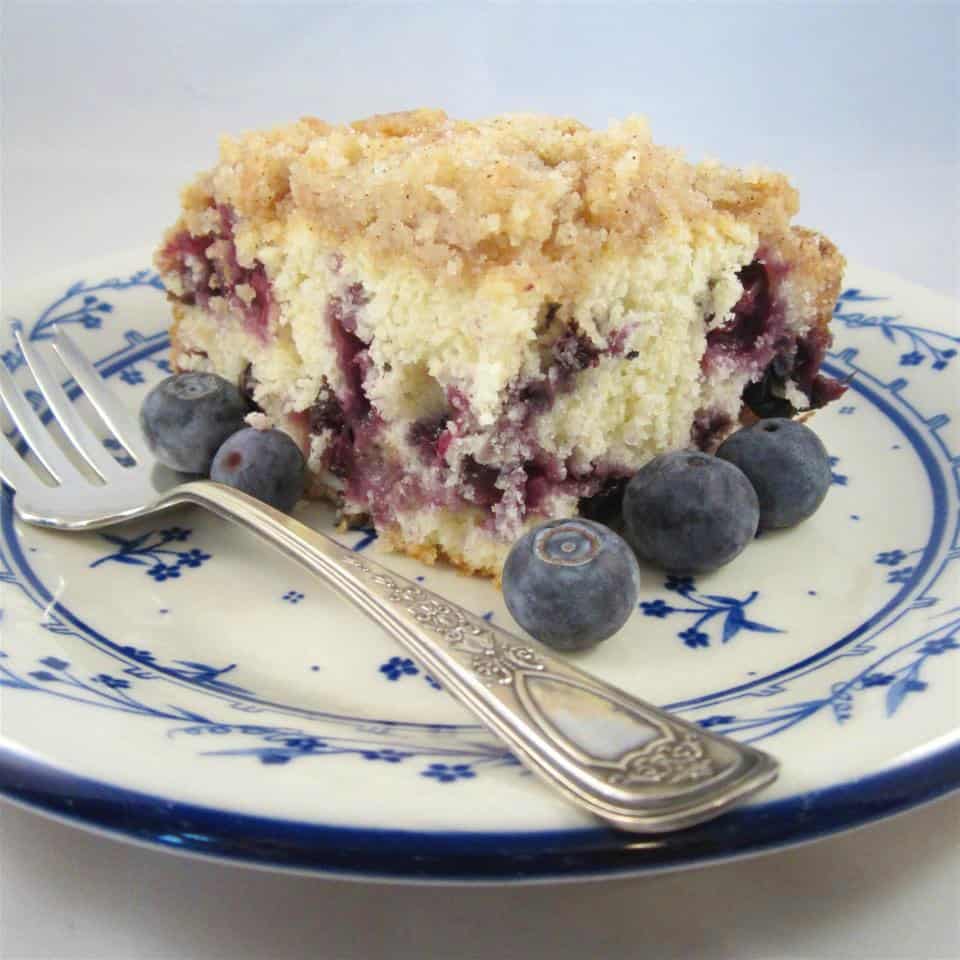 Directions:
Preheat oven to 375 degrees F (190 degrees C). Grease a 9×13-inch baking pan.
Beat 1 1/2 cups sugar and 1/2 cup butter in a bowl using an electric mixer until creamy and smooth; beat in eggs. Whisk 4 cups flour, baking powder, and salt together in a separate bowl. Stir flour mixture into creamed butter mixture, alternating with milk, until batter is just combined; fold in blueberries. Pour batter into the prepared pan.
Combine 1 1/3 cups sugar, 1 cup flour, and cinnamon together in a bowl; cut in 2/3 cup cold butter using a pastry blender or 2 knives until topping is crumbly. Sprinkle topping over batter.
Bake in the preheated oven until a toothpick inserted into the center comes out clean, 40 to 45 minutes. Cool buckle on a wire rack.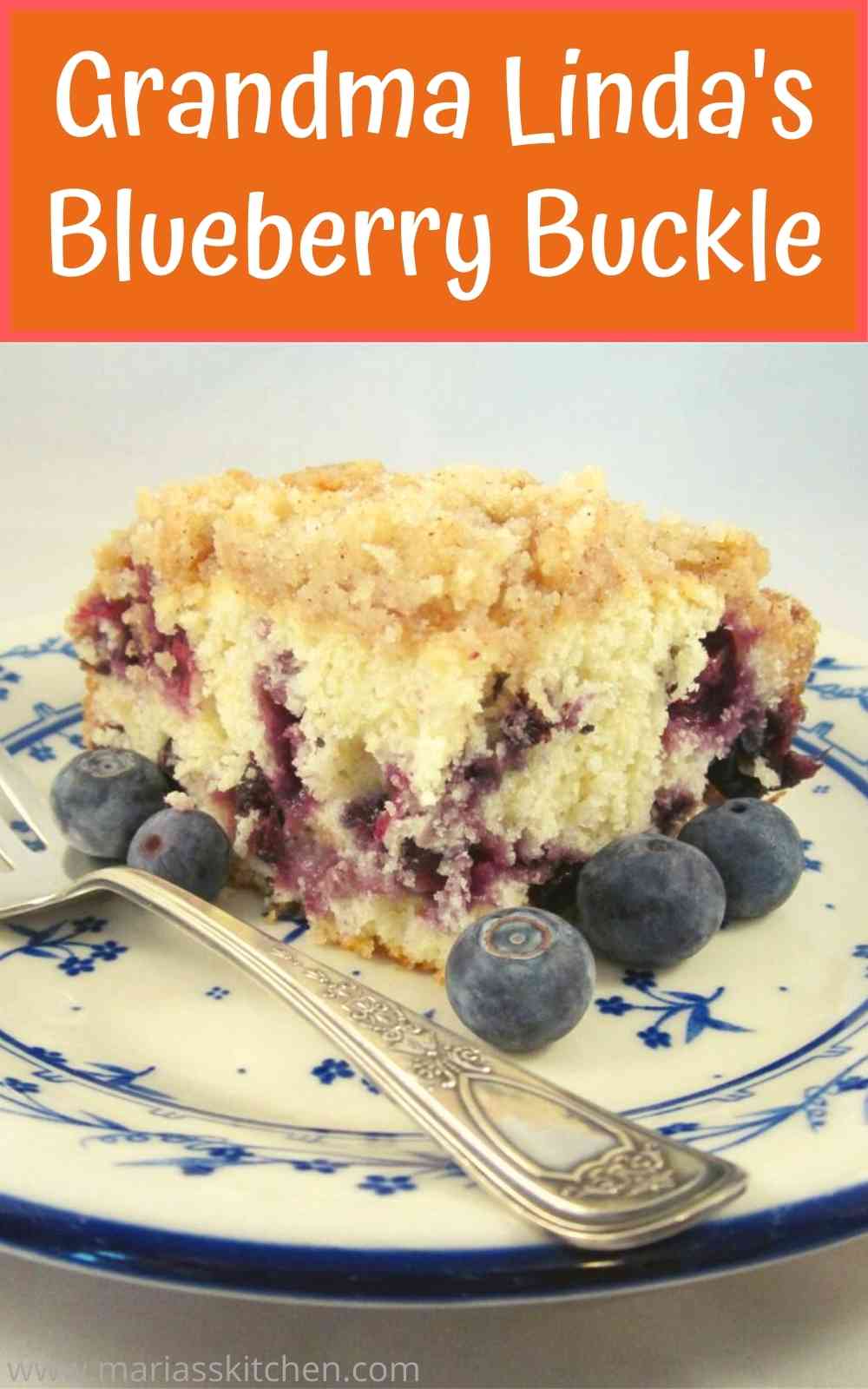 ---