This is my great-grandma's recipe that everyone loves! Soft, chewy, and so tasty! I felt like baking something today but didn't want to go to the store and found I had all the ingredients for these cookies! I have made snickerdoodles for years and this is a great recipe The cookies are slightly puffed a little crisp around the edges but chewy inside.
Grandma Linda's Snickerdoodle Cookies
Cookies:
1 ½ cups white sugar
1 cup softened butter
2 eggs
2 ¾ cups all-purpose flour
2 teaspoons cream of tartar
1 teaspoon baking soda
¼ teaspoon salt
Coating:
2 tablespoons white sugar
2 teaspoons ground cinnamon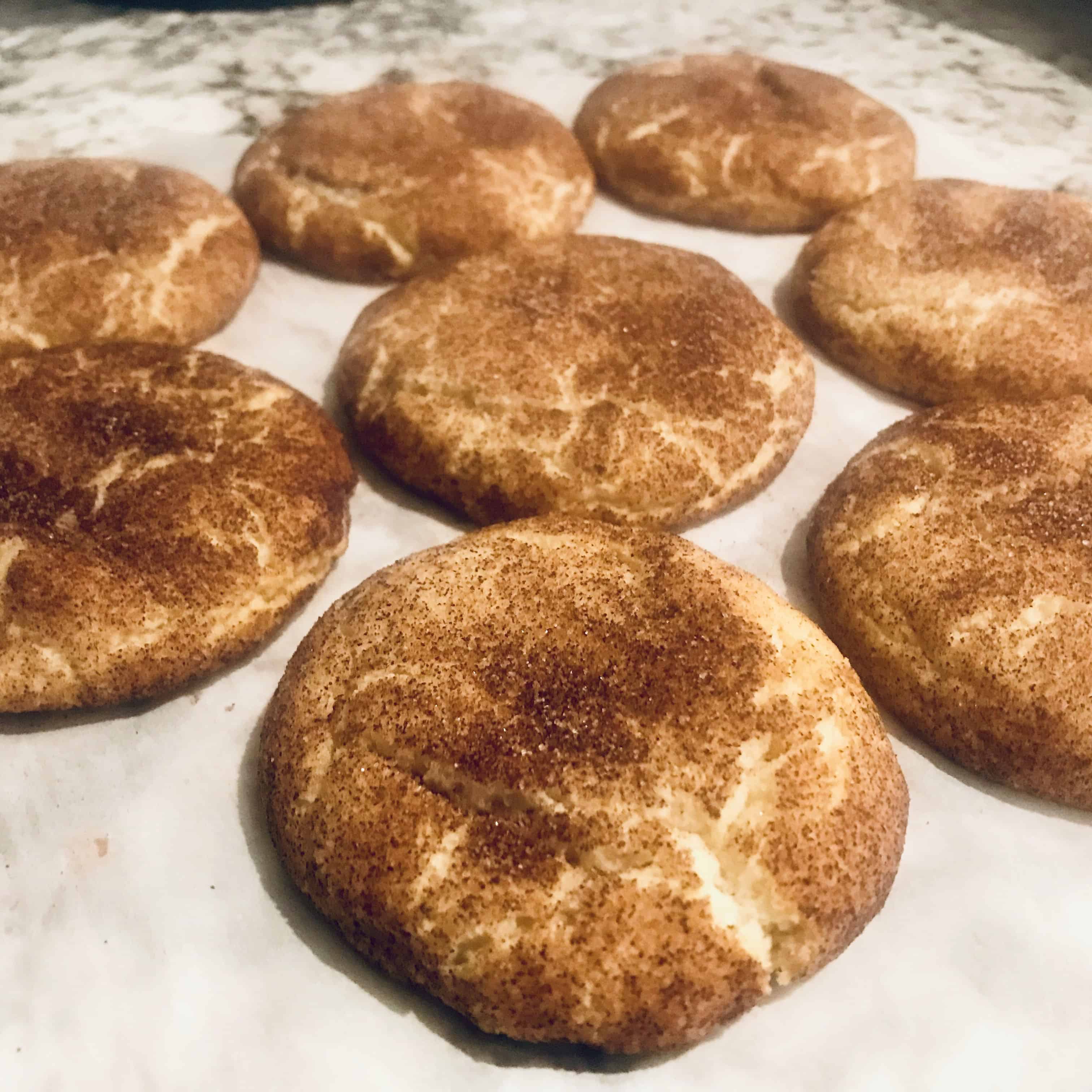 Directions:
Preheat oven to 400 degrees F (200 degrees C). Line a baking sheet with parchment paper or lightly grease.
Beat 1 1/2 cups white sugar, butter, and eggs together in a bowl using an electric mixer until smooth and creamy. Combine flour, cream of tartar, baking soda, and salt in a separate bowl; stir into creamed butter mixture until dough holds together.
Mix 2 tablespoons white sugar and cinnamon together in a bowl.
Form dough into 2-teaspoon-size balls and roll in the cinnamon-sugar mixture. Place dough balls, about 2 inches apart, on the prepared baking sheet.
Bake in the preheated oven on the center rack for 7 minutes. Allow cookies to cool on the baking sheet for 5 minutes before transferring to a wire rack.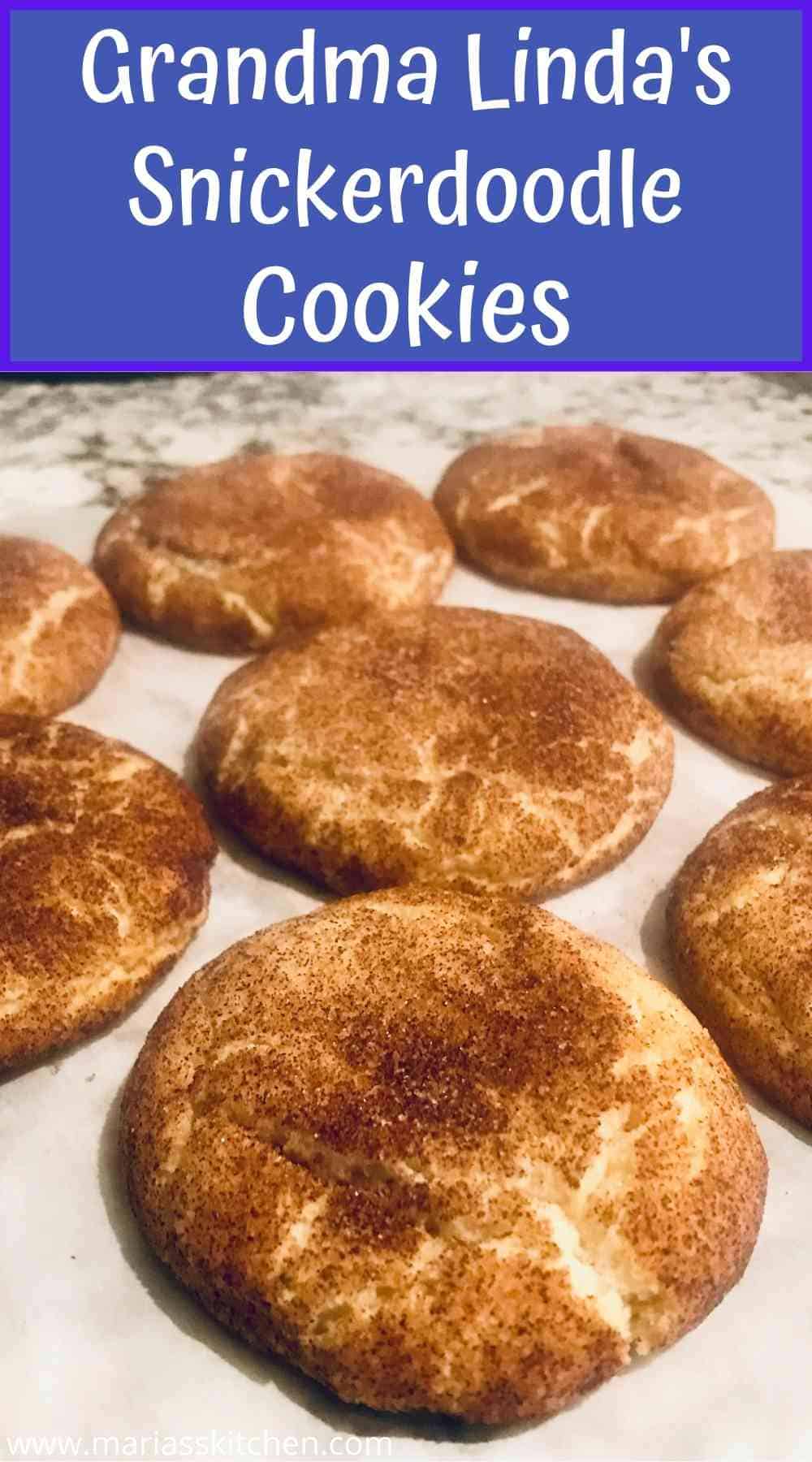 ---