This recipe was absolutely easy and delicious. perferct for Thanksgiving! I truly do not say that about many recipes, especially deserts because I'm more of a savory lover.This recipe was super easy to make, quick, cheap and decadent. It's something I will make again and again in a pinch. Very light and fluffy- tastes just like pumpkin pie. Next time, I am going to alter this slightly with different ingredients for different flavors of mouse! Yummy!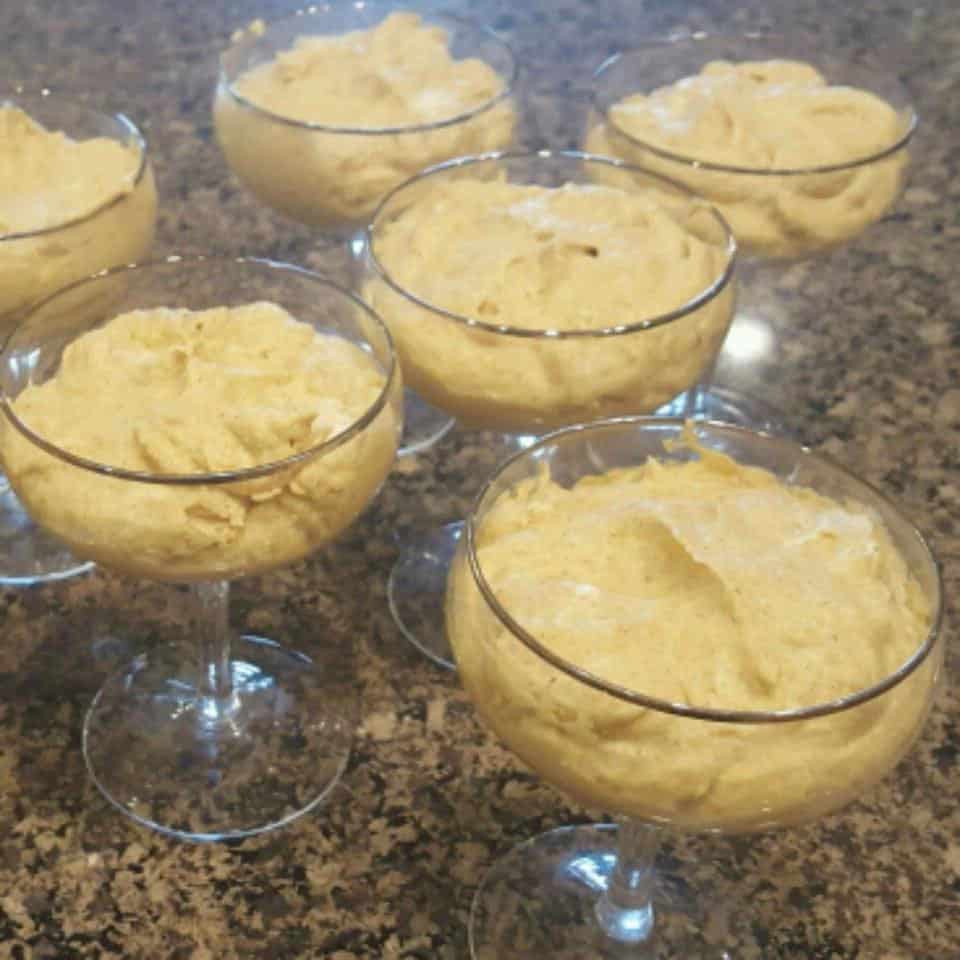 Easy Pumpkin Mousse
Ingredients:
1 tablespoon butter
24 marshmallows
½ cup milk
½ cup canned pumpkin
1 teaspoon vanilla extract
1 teaspoon pumpkin pie spice
⅓ cup confectioners' sugar
1 cup heavy cream
Directions:
Melt the butter in a large skillet. Stir in the marshmallows, milk, and pumpkin. Stir frequently until melted and smooth. Remove from heat; stir in vanilla and pumpkin pie spice. Cool completely, about 30 minutes.
Combine 1/3 cup confectioners' sugar and 1 cup heavy cream in a large bowl. Use an electric mixer to beat until stiff peaks form. Fold whipped cream into cooled pumpkin mixture. Pour mousse into ramekins or chocolate shells. Cover and refrigerate until firm, about 2 hours.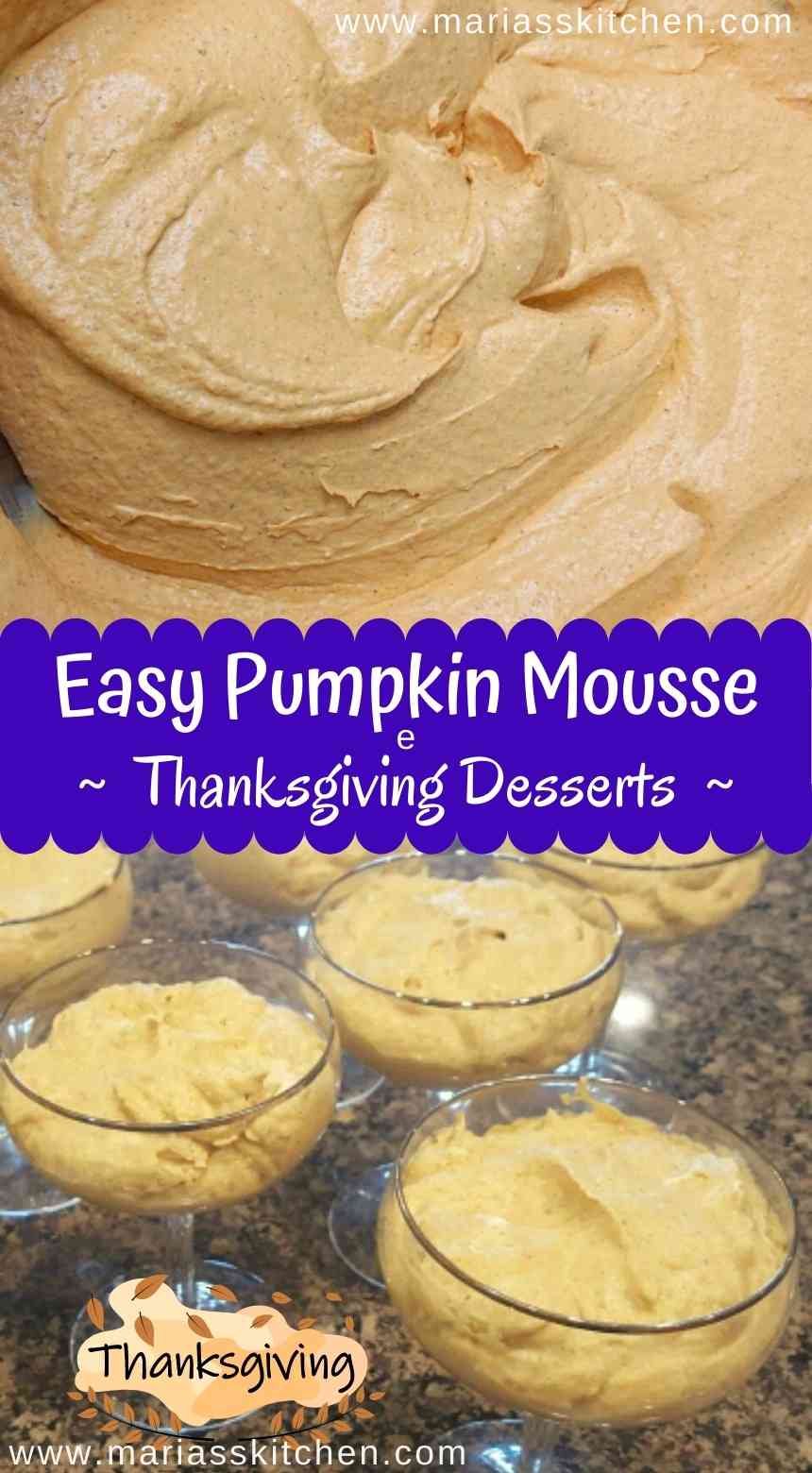 ---