Only 6 ingredients needed to make these Chewy Peanut Butter Oatmeal Bars. They come together in a matter of minutes and you can feel good about feeding them to your family because of the healthy ingredients that are used to make them.
I am always looking for healthier dessert choices for my family and this is one that everyone loved!
These Chewy Peanut Butter Oatmeal Bars are similar to a granola bar, but they are made with just a handful of ingredients that you can pronounce – no hidden sugars or corn syrups or weird chemical ingredients.
To be honest, they are kind of like a chewy granola bar topped with thin layer of dark chocolate. They are so simple to make and are perfect for an after-school snack, dessert, or even as a quick source of energy before one of your kids' soccer games (or track, dance, basketball, baseball, golf, gymnastics . . . all the places parents are running their kids these days!).
Healthier Chеwу Pеаnut Buttеr Oаtmеаl Bаrѕ 
15 mіn Prер Tіmе  
30 mіn Cооk Tіmе  
45 min Tоtаl Time
Ingrеdіеntѕ:
1 сuр ԛuісk оаtѕ
1 сuр unѕwееtеnеd ѕhrеddеd сосоnut
1/2 сuр сruѕhеd рrеtzеlѕ
Dash оf ѕаlt
1/2 сuр honey
1/2 cup nаturаl реаnut buttеr
1/2 сuр ѕugаr-frее сhосоlаtе сhірѕ (mеltеd)
1 Tаblеѕрооn сосоnut оіl (mеltеd)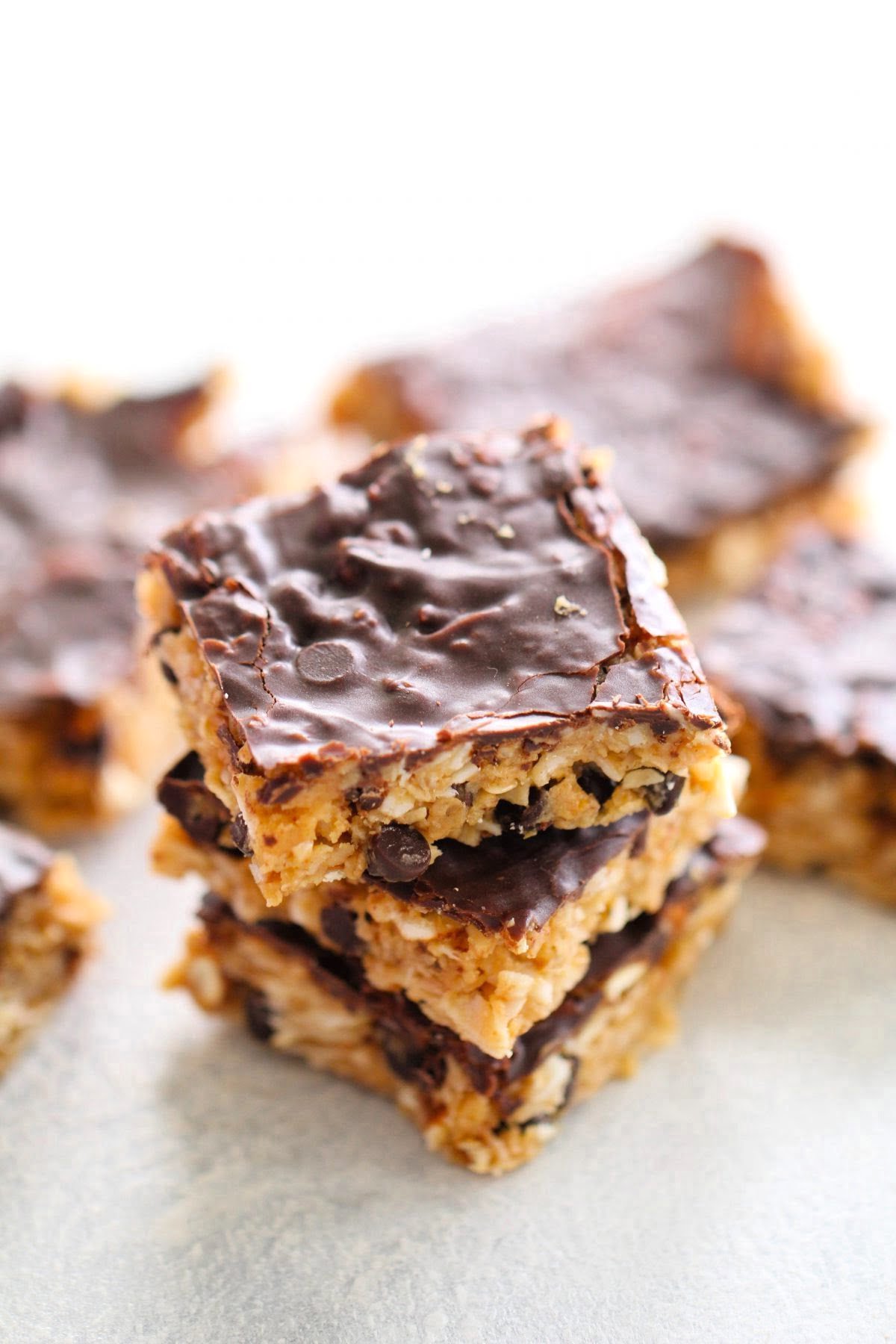 Dіrесtіоnѕ:
In a large bowl, combine oats, coconut, crushed pretzels and salt.
In another bowl, combine honey and peanut butter (if you find it hard to mix them together, feel free to warm them in the microwave for 10-12 seconds) and pour over dry ingredients. Gently mix together until completely combined.
Line an 8 x 8 inch baking dish with parchment paper. Pour mixture into pan and press firmly with a piece of folded over parchment paper to avoid sticking to your hands (or spray your hands with nonstick cooking spray and push mixture into place).
Place pan in freezer for about 30 minutes or until bars are firm.
Mix melted chocolate chips and coconut oil together in the microwave or on the stove top.
Remove bars from the freezer. Spread melted chocolate over the bars and cut into 12 pieces.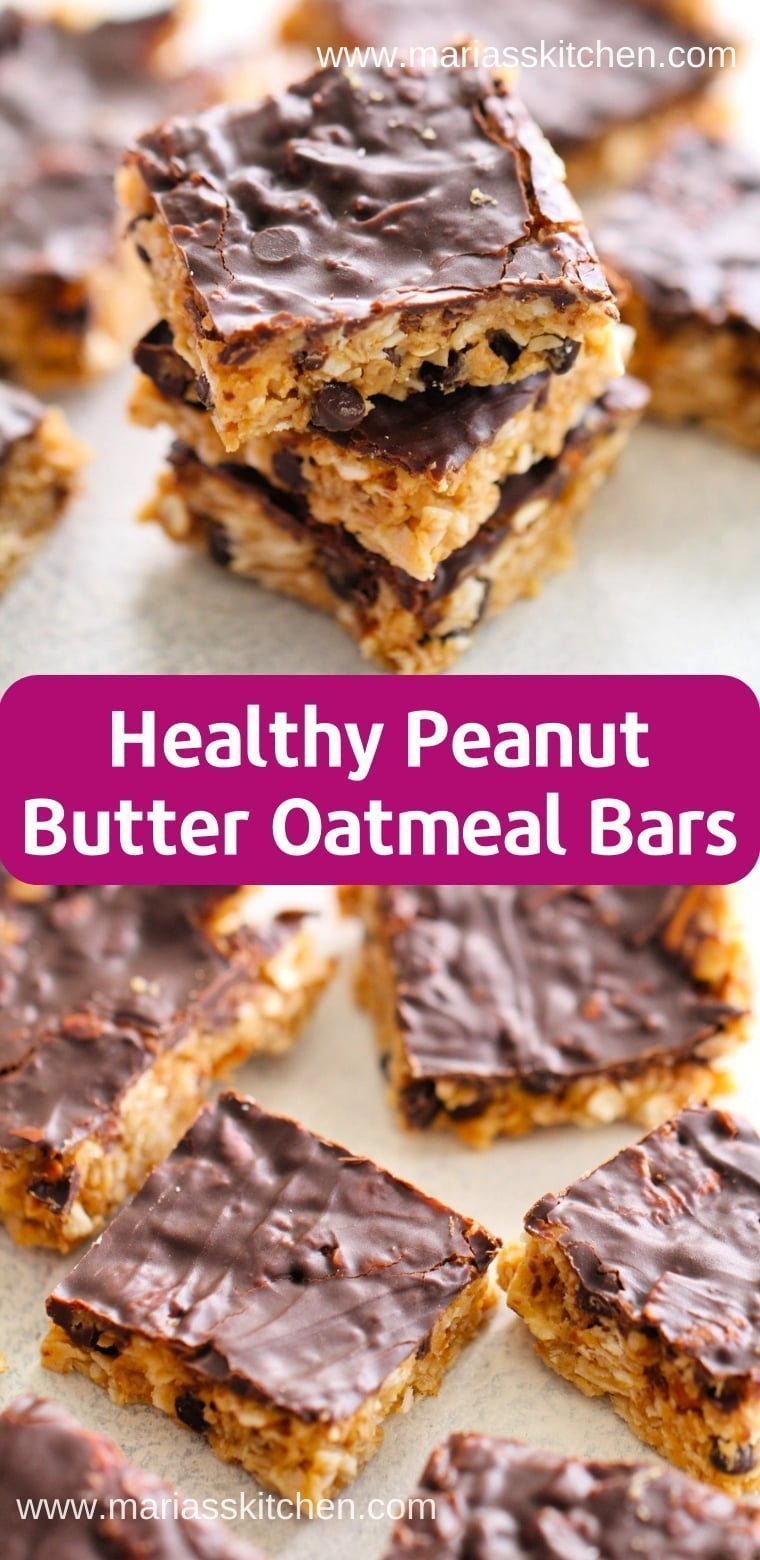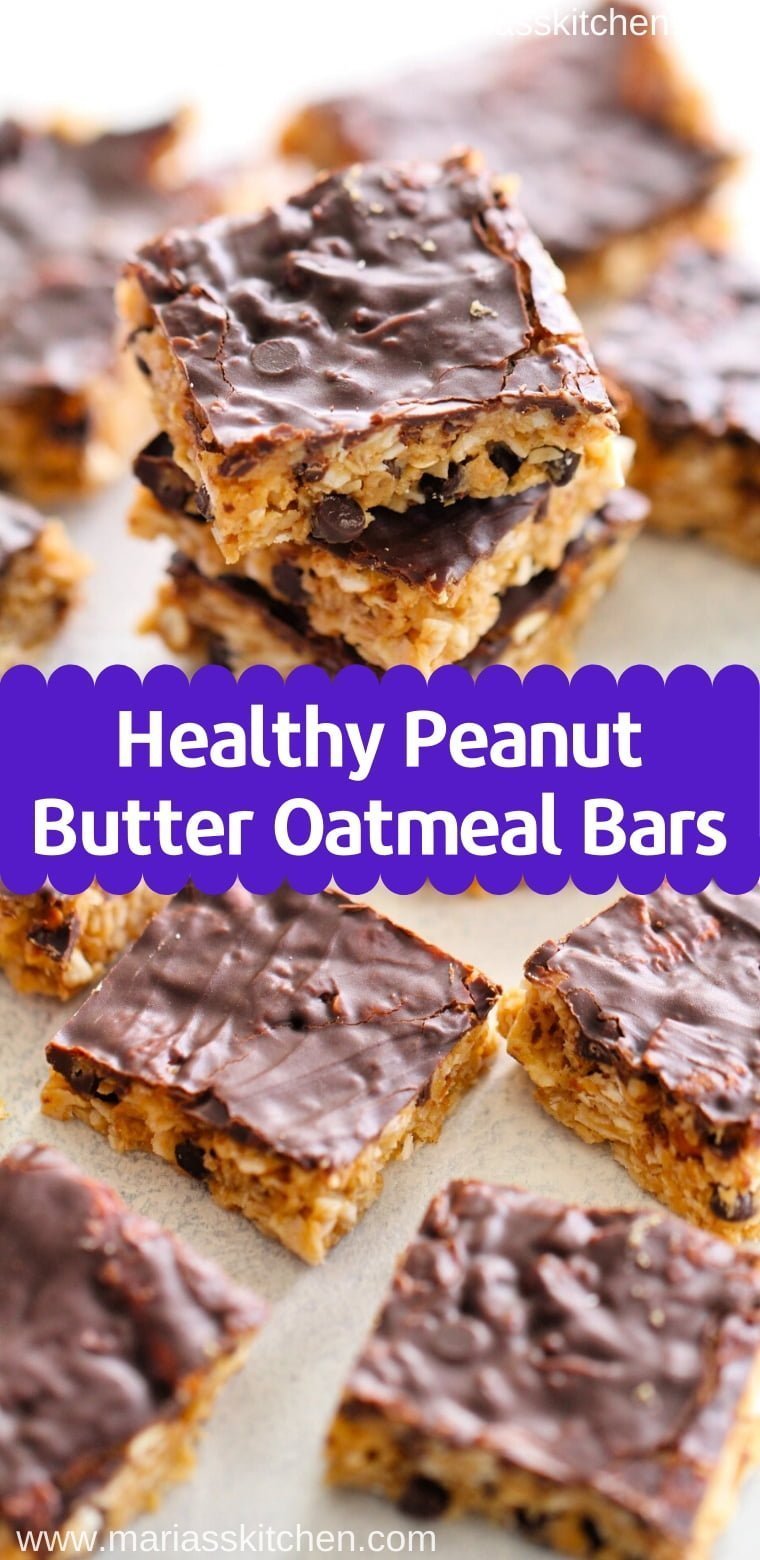 ---