Wonderfully refreshing with fresh lemons and a delicious mascarpone cream.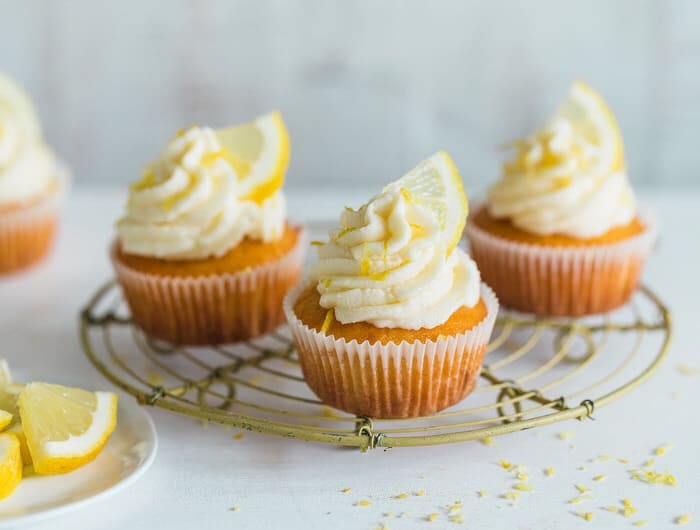 Juicy and Delicious Lemon Cupcakes
Ingredients:
FOR THE DOUGH
125 g soft butter
100 g sugar
2 TSP. lemon zest
3 TBSP. Lemon juice
2 eggs
200 g Flour
2 TSP. Baking powder
1 pinch salt
100 ml milk
FOR THE FROSTING
50 g soft butter
100 g powdered sugar
1 TSP. lemon zest
2 TSP. Lemon juice
250 g Mascarpone
1 Lemon for the decoration
Directions:
Preheat oven to 180 degrees top/bottom heat (convection oven: 160 degrees). Line the cups of a muffin tray with paper cups. For the batter, mix butter with sugar, lemon zest and lemon juice. Gradually add the eggs and stir through. Mix flour, baking powder and salt and add to the batter alternately with the milk.
Mix the dough well. Using an ice cream scoop or two teaspoons, scoop batter evenly into ramekins. Bake the muffins in the preheated oven for about 20 minutes. Let cool completely.
For the frosting, beat the butter with the powdered sugar, lemon zest and lemon juice for several minutes until light and creamy. Lightly mix the mascarpone with a whisk (only briefly, otherwise the mascarpone will be too runny). Fold the mascarpone into the butter mixture. Place the frosting in a piping bag and pipe a bonnet onto the muffins.
Put a piece of the lemon on each cupcake. Optionally, grate some zest from the lemon and sprinkle it over the cupcakes. Finally, slice the lemon and quarter each slice.
tip:
How about a variation with limes?
Instead of lemons, just use limes and you'll have really juicy lime cupcakes.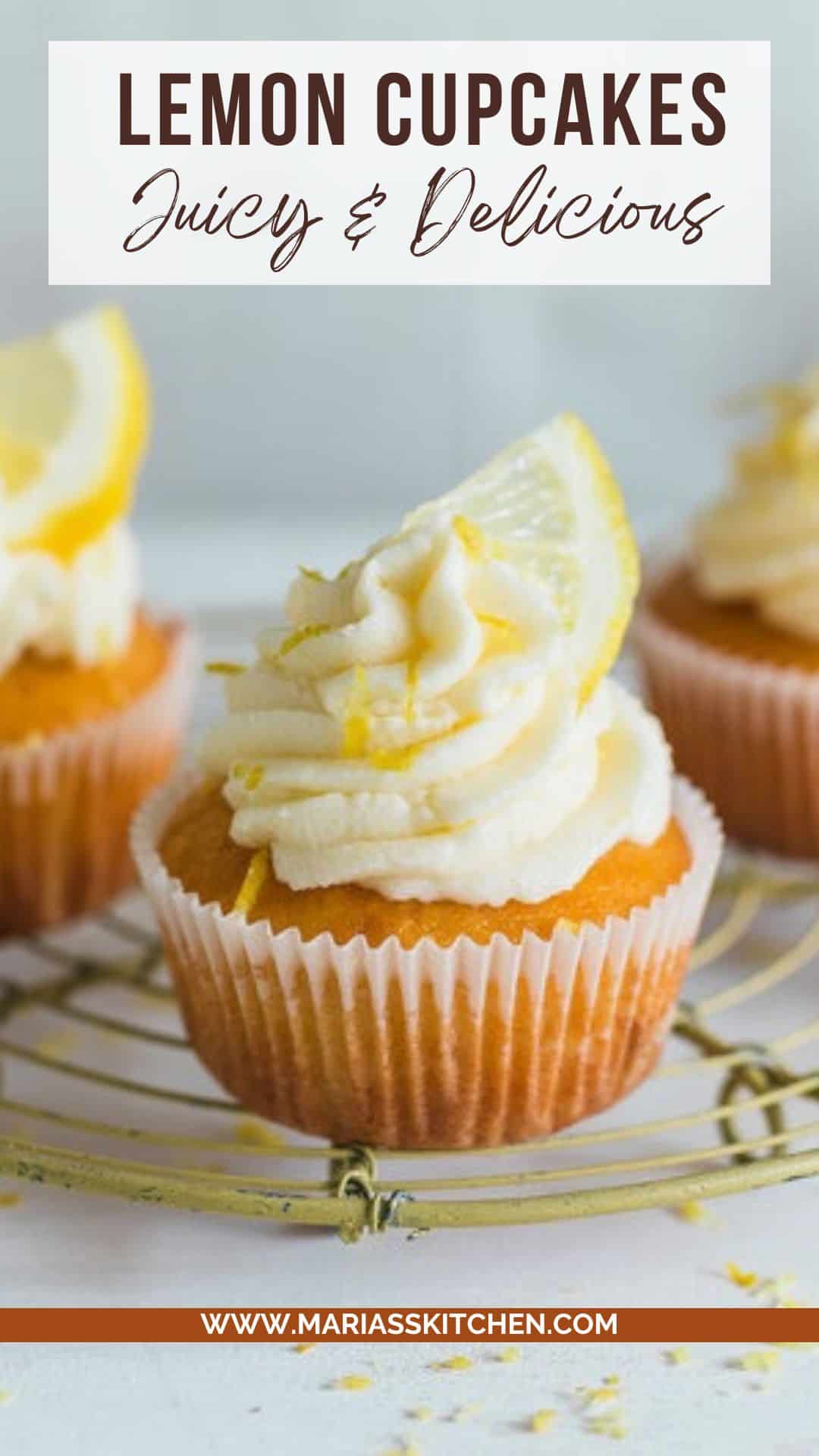 ---