This creamy, chocolatey, brownie-y treat is chock full of rich chocolate ice cream, brownie bites, chocolatey chips, and a decadent fudge swirl. Safe to say if you're hankering for some chocolate, this ice cream will do the trick. Not to mention, it has only 7g net carbs for the WHOLE PINT. So, go ahead. Finish the carton.
If we're comparing, we can confidently say Triple Chocolate Brownie Dough is P.B. Cookie & Brownie Dough's chocolatey twin.
Whether you're looking for a new low-carb dessert or just love to dive spoon first into something sweet after dinner, this icy treat is for you.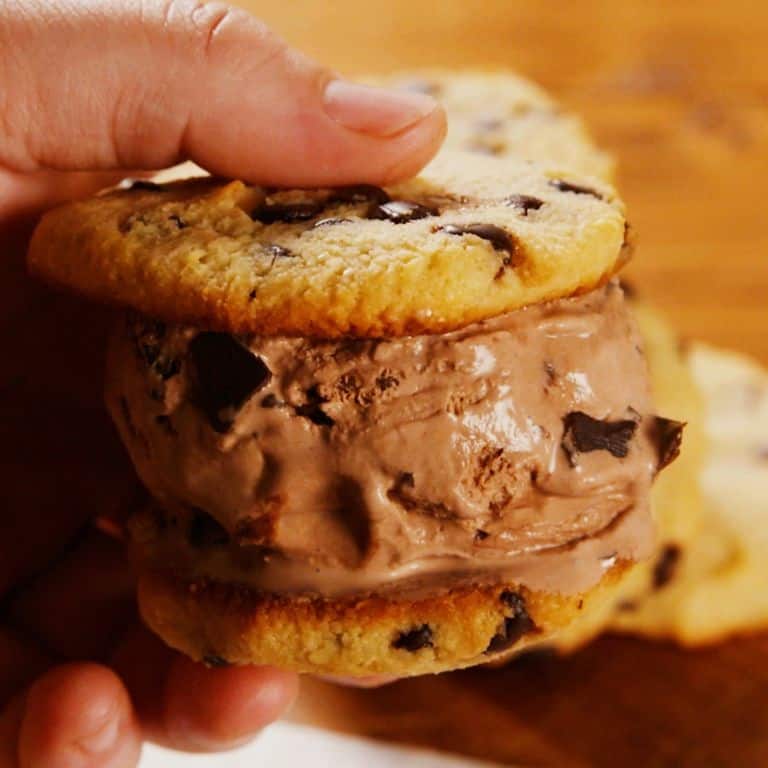 Keto Cookie Ice Cream Sandwiches
Ingredients:
2 large eggs
1/2 c. (1 stick) melted butter
2 tbsp. heavy cream
2 3/4 c. almond flour
1/4 tsp. kosher salt
1/4 c. keto-friendly granulated sugar (such as Swerve)
3/4 c. dark chocolate chips (such as Lily's)
cooking spray
Directions:
Preheat the oven to 350°. In a large bowl, whisk the egg with the butter, heavy cream, and vanilla. Stir in the almond flour, salt, and Swerve.
Fold the chocolate chips into the cookie batter. Form the batter into 1″ balls and arrange 3″ apart on parchment lined baking sheets. Flatten the balls with the bottom of a glass that has been lightly greased with cooking spray.
Bake until the cookies are lightly golden, about 17 to 19 minutes.
Let cookies cool for 10 min.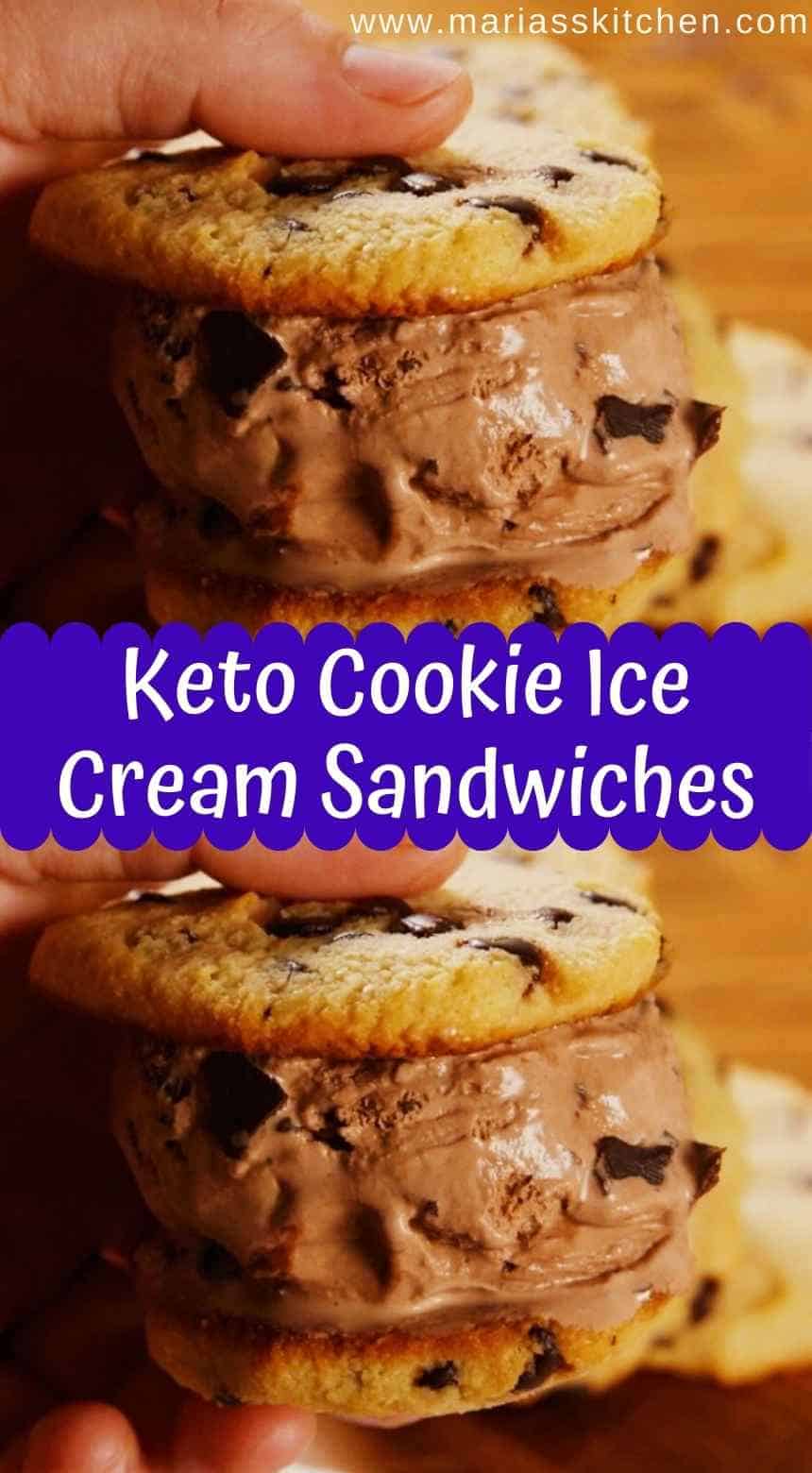 ---