Tart, fluffy lemon cake donuts, baked to perfection and dipped in sweet blueberry frosting. These make the perfect addition to any breakfast or brunch.
I love all. things. lemon. Lemon bars, lemon chicken, lemon rice, and Pound Cake.
I took our lemon pound cake and modified it to make it into these delicious cakey donuts! They are fluffy, tart, moist, and taste absolutely fantastic. I covered them in a blueberry frosting and they were a HUGE hit with my whole family.
Lemon Donuts with Blueberry Frosting
15 mіn Prер Tіmе 
12 mіn Cооk Time 
27 min Tоtаl Tіmе 
Ingredients:
Lеmоn Donuts:
1 (15.25 ounce) box lemon саkе mіx
1 (3.4 ounce) box lеmоn instant рuddіng
1 сuр grееk vanilla уоgurt (оr plain)
1/3 cup vegetable оіl
4 еggѕ
1/2 cup wаtеr
2 Tablespoons fresh lеmоn juісе
Bluеbеrrу Frоѕtіng:
1 сuр bluеbеrrіеѕ
2-3 cups powdered sugar
1 tеаѕрооn lеmоn juісе
2 tablespoons buttеr (softened)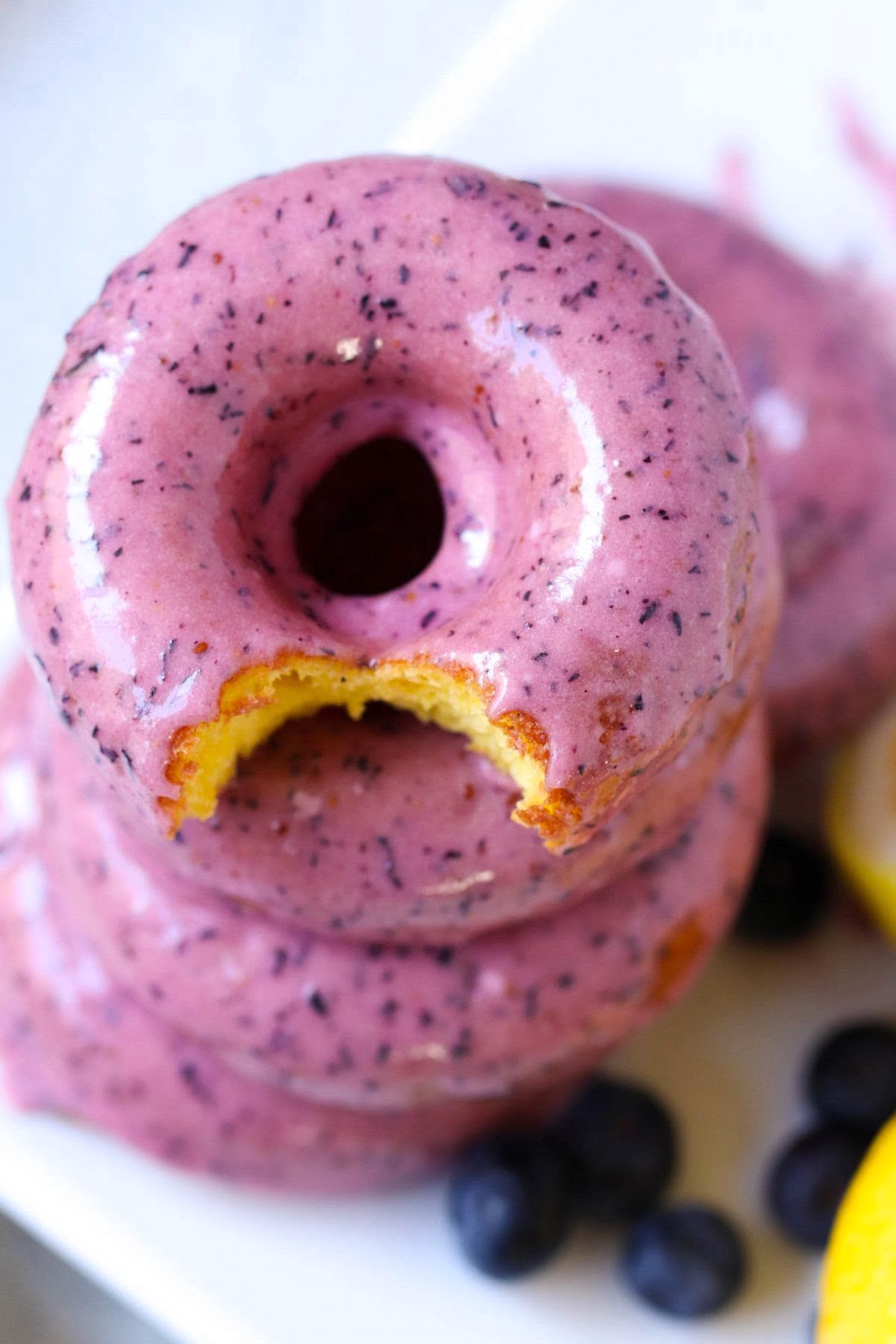 Directions:
Lemon Donuts:
Preheat oven to 350 degrees.
In a medium bowl with hand mixer (or in a stand mixer), mix together cake mix, pudding mix, yogurt, water, eggs, oil, and lemon juice for 1-2 minutes, or until completely combined.
Pipe (or carefully spoon) mixture into greased donut pans, filling about 2/3 full. Bake for 12-14 minutes, until the tops of the donuts are light golden brown.
Allow donuts to cool, then dip in frosting and serve.
Blueberry Frosting:
Place the blueberries, powdered sugar and lemon juice in a food processor and blend until smooth.
Transfer to a small mixing bowl and add the softened butter. Mix with a hand mixer until completely combined. Add more powdered sugar as needed to reach your desired frosting consistency (I added about another 1/2 cup).
—-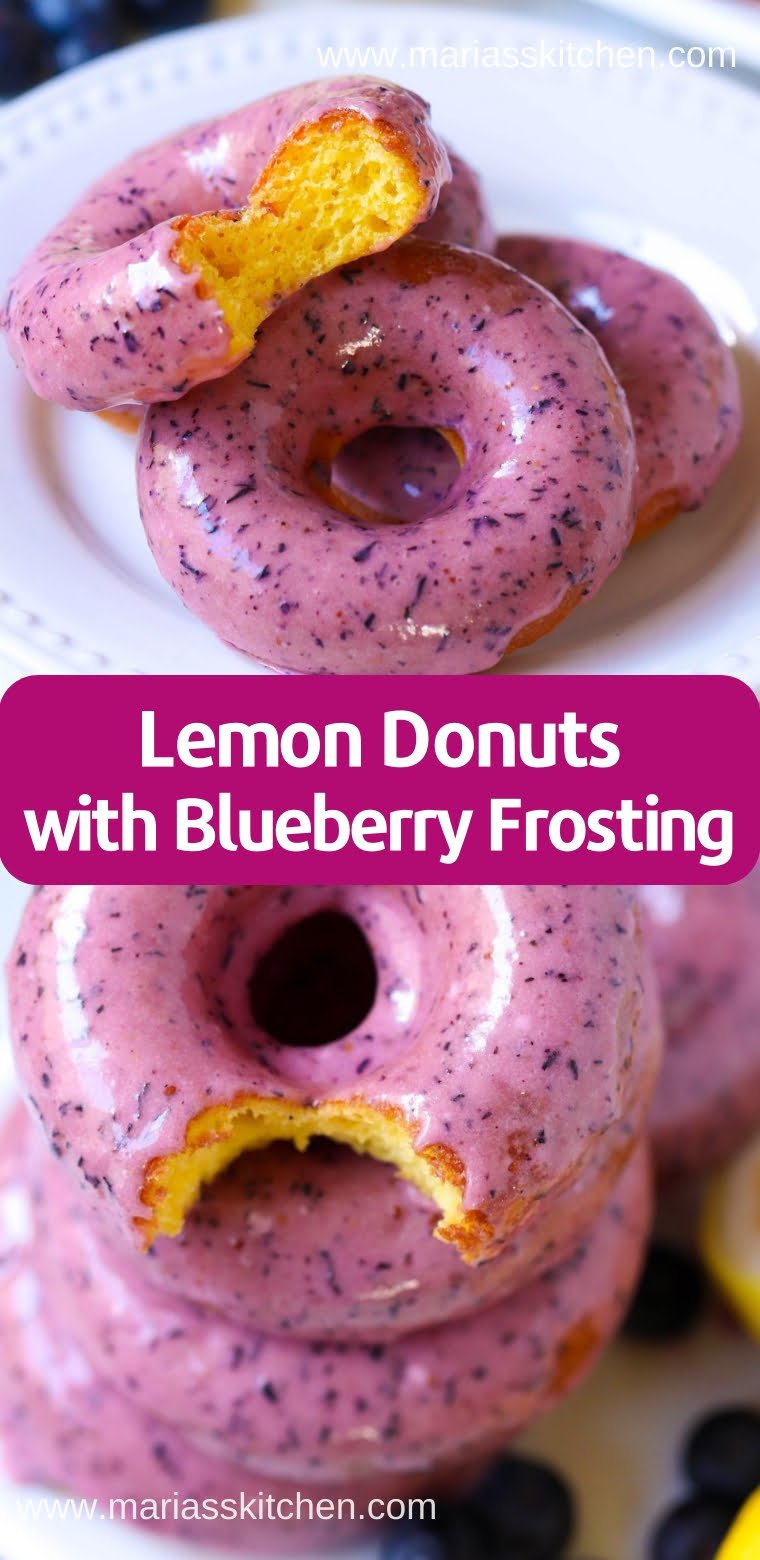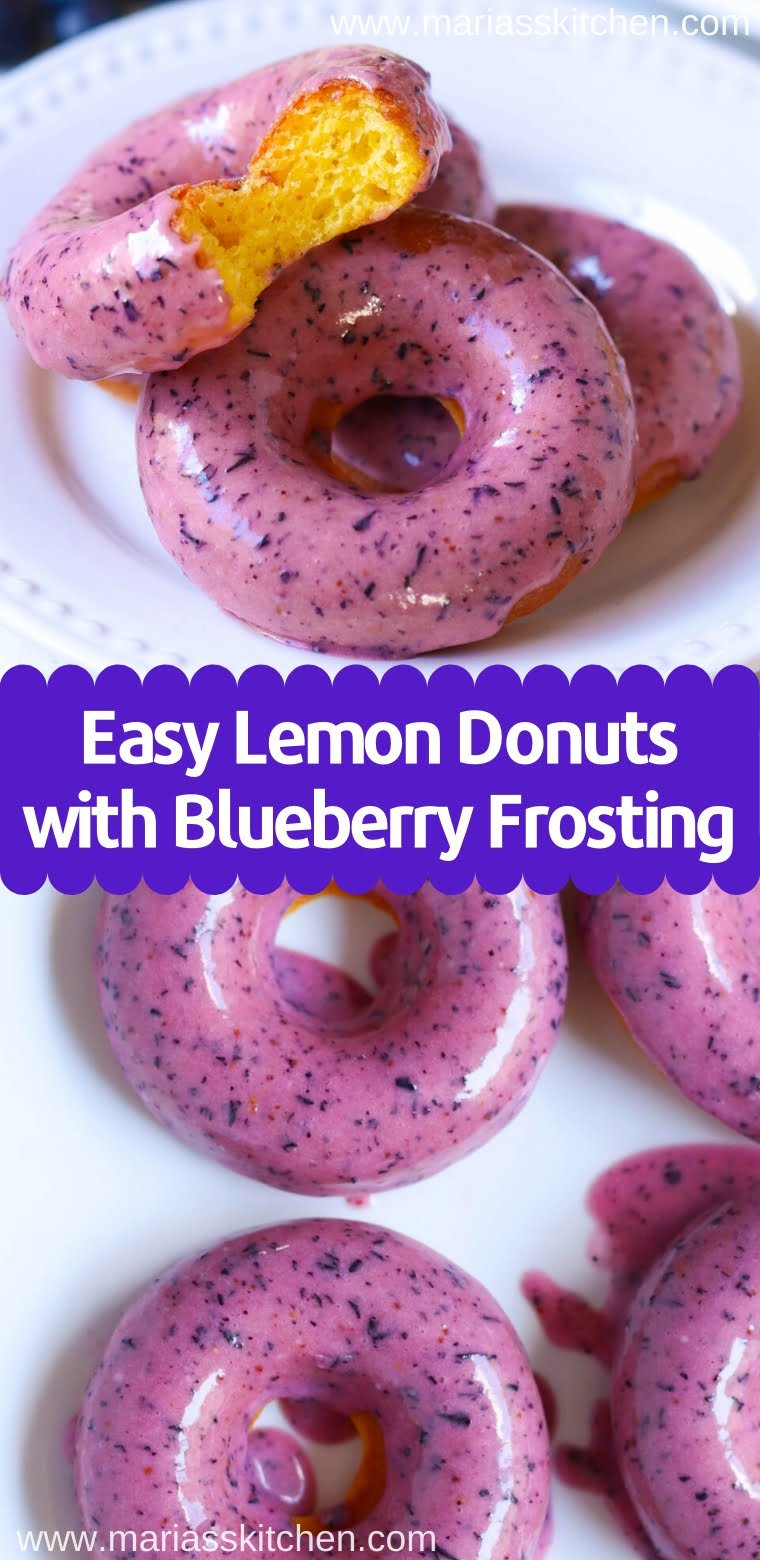 ---