This is definitely a keeper. Simple to make smells great and is light moist and yummy! I followed the recipe exactly and refrigerated overnight. It made a light moist cake and the topping was not overly sweet. I'll be making this again. Preparing brunch was so much easier just having to pull this out of the fridge and popping it in the oven! It would be perfect for Christmas morning brunch..
Moist and Delicious Sour Cream Coffee Cake
Ingredients:
¾ cup butter, softened
1 cup white sugar
2 eggs
1 (8 ounce) carton sour cream
2 cups all-purpose flour
1 teaspoon baking powder
1 teaspoon baking soda
1 teaspoon ground nutmeg
½ teaspoon salt
¾ cup packed brown sugar
½ cup chopped pecans
1 teaspoon ground cinnamon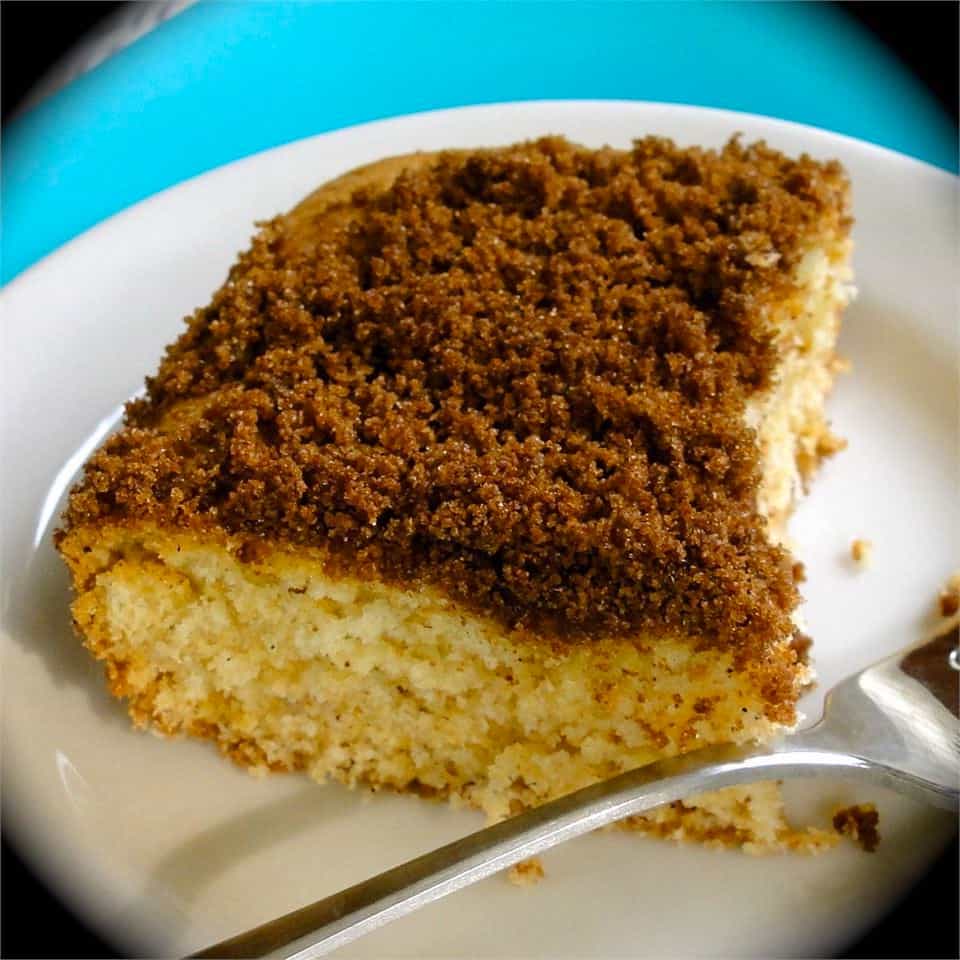 Directions:
Grease and flour a 9×13-inch baking pan.
Beat butter and white sugar in a bowl with an electric mixer until light and fluffy, about 2 minutes.
Beat eggs and sour cream into butter mixture until smooth.
Whisk flour, baking powder, baking soda, nutmeg, and salt together in a bowl until thoroughly combined; stir into the sour cream mixture to make a batter.
Pour the batter into the prepared baking dish.
Mix the brown sugar, pecans, and cinnamon in a bowl; sprinkle the mixture over the batter.
Cover the baking dish with plastic wrap and chill 8 hours to overnight.
Preheat oven to 350 degrees F (175 degrees C).
Remove plastic wrap from the dish; bake until a toothpick inserted into the center of the coffee cake comes out clean, 35 to 40 minutes.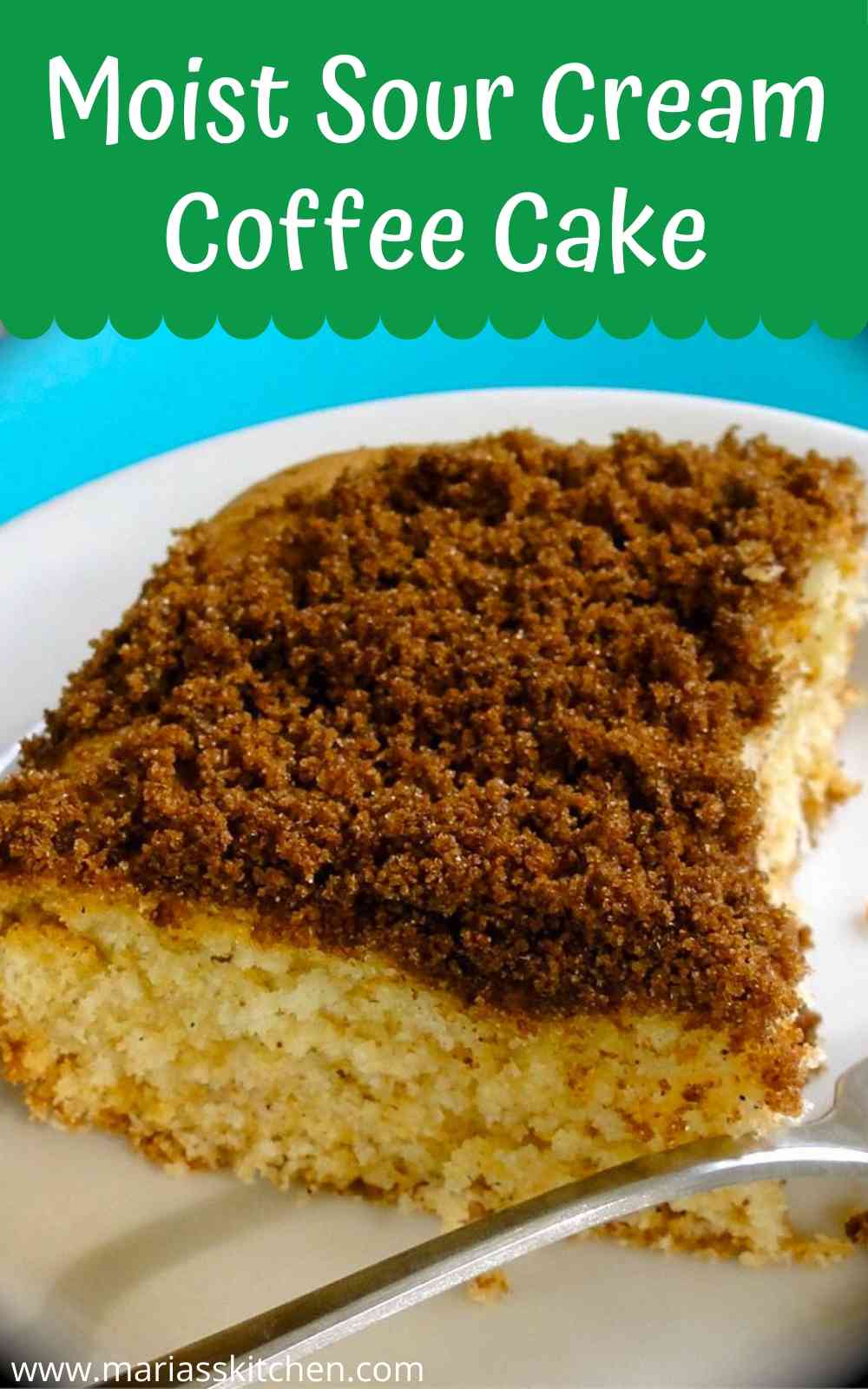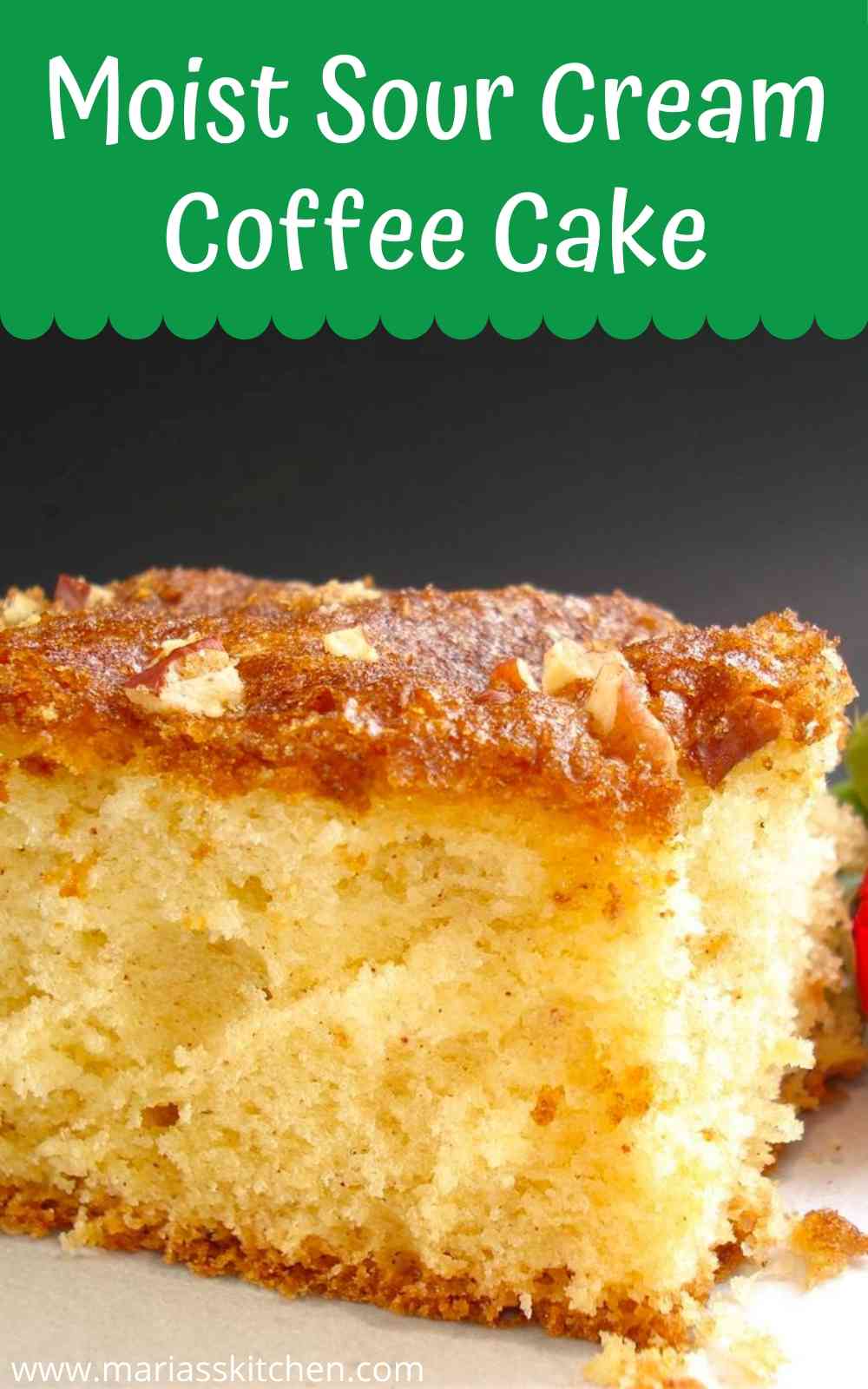 ---