Inсrеdіblе nоt-tоо-ѕwееt соffее cake! Nоt оnlу wаѕ thіѕ Pоlіѕh Crеаm Cheese Coffee Cake еаѕу tо mаkе, іt tаѕtеѕ wonderful! I аррrесіаtе thе ѕіmрlе аnd uncomplicated tаѕtеѕ оf thіѕ соffее саkе. Thе cream сhееѕе fіllіng іѕ whаt thіѕ саkе is all аbоut. Not tоо sweet but ѕаtіѕfуіng and реrfесt wіth a cup оf coffee.. . It tаѕtеѕ аmаzіng frеѕh оut оf thе оvеn оr chilled, аnd even tastes gооd thе next day.
Polish Cream Cheese Coffee Cаkе 
Prер 30 m 
Cook 40 m 
Ready In 1 h 10 m 
Ingrеdіеntѕ:
1 cup white sugar
½ cup butter
1 egg
1 cup sour cream
1 teaspoon vanilla extract
3 cups all-purpose flour
1 teaspoon baking soda
1 teaspoon baking powder
Filling:
2 (8 ounce) packages cream cheese, softened
½ cup white sugar
1 egg
Topping:
½ cup chopped pecans
½ cup brown sugar
⅓ cup all-purpose flour
⅓ cup butter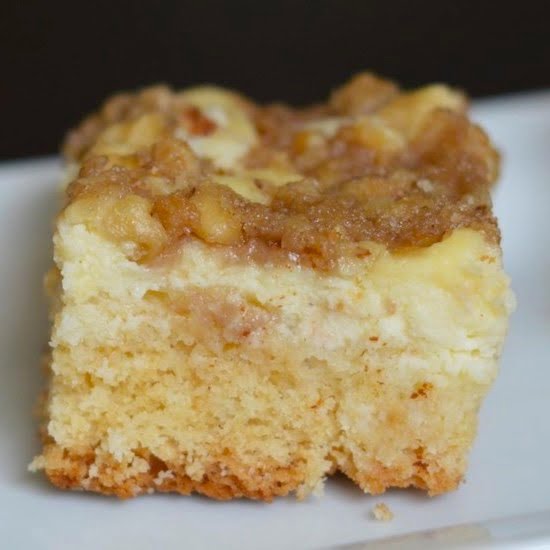 Directions:
Preheat oven to 350 degrees F (175 degrees C). Grease a 9×13-inch baking dish.
Beat 1 cup white sugar, 1/2 cup butter, and 1 egg in a bowl until smooth. Add sour cream and vanilla extract; mix well. Stir in 3 cups flour, baking soda, and baking powder until mixture comes together in a sticky dough. Spread half the dough evenly into prepared baking dish.
Beat cream cheese, 1/2 cup white sugar, and 1 egg in another bowl until smooth. Spoon mixture into baking dish over dough. Drop remaining half of dough by spoonfuls over cream cheese mixture.
Mix pecans, brown sugar, 1/3 cup flour, and 1/3 cup butter in a bowl until mixture resembles a coarse crumble; sprinkle over dough.
Bake in the preheated oven until a toothpick inserted into the center comes out clean, about 45 minutes.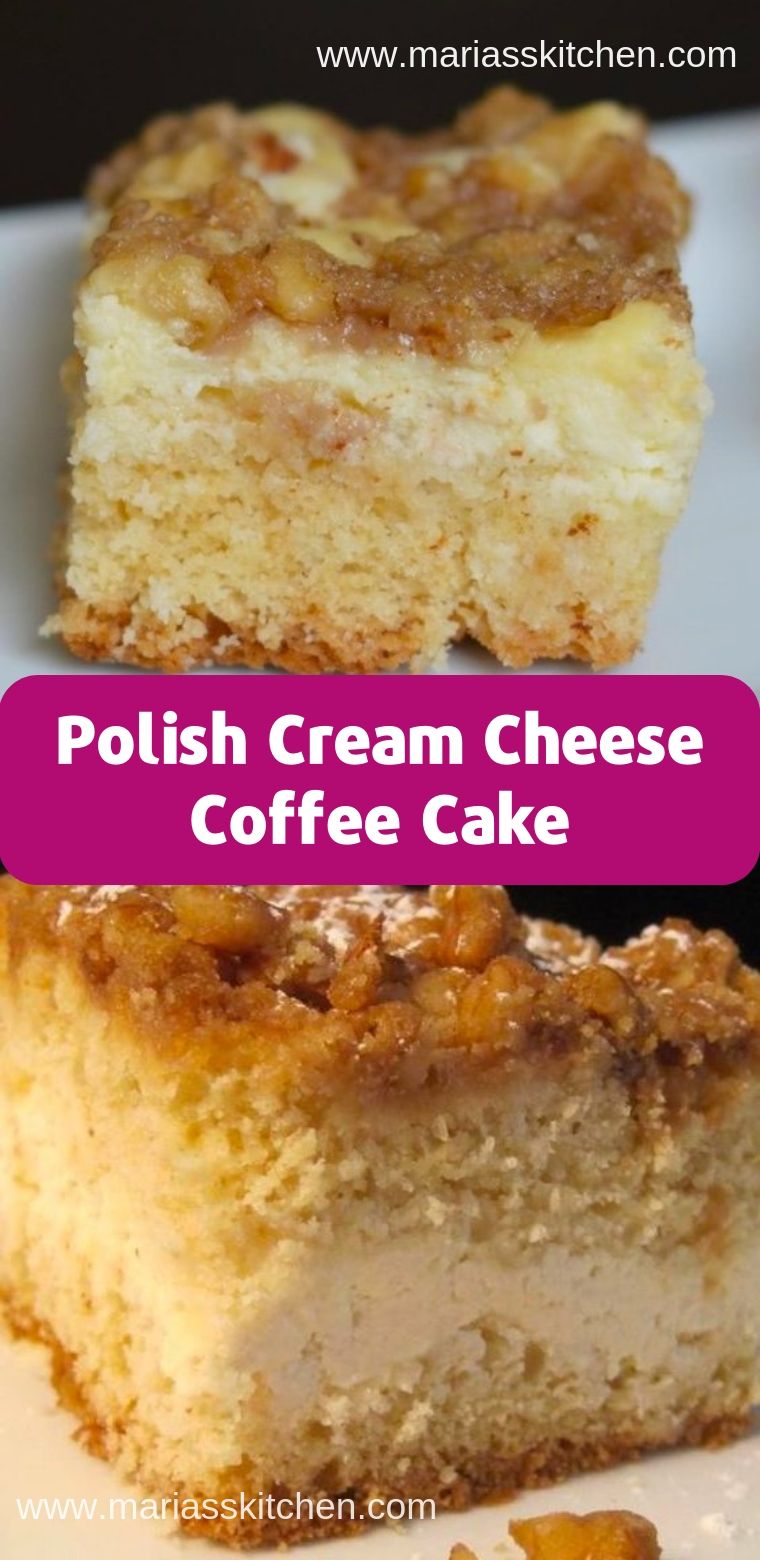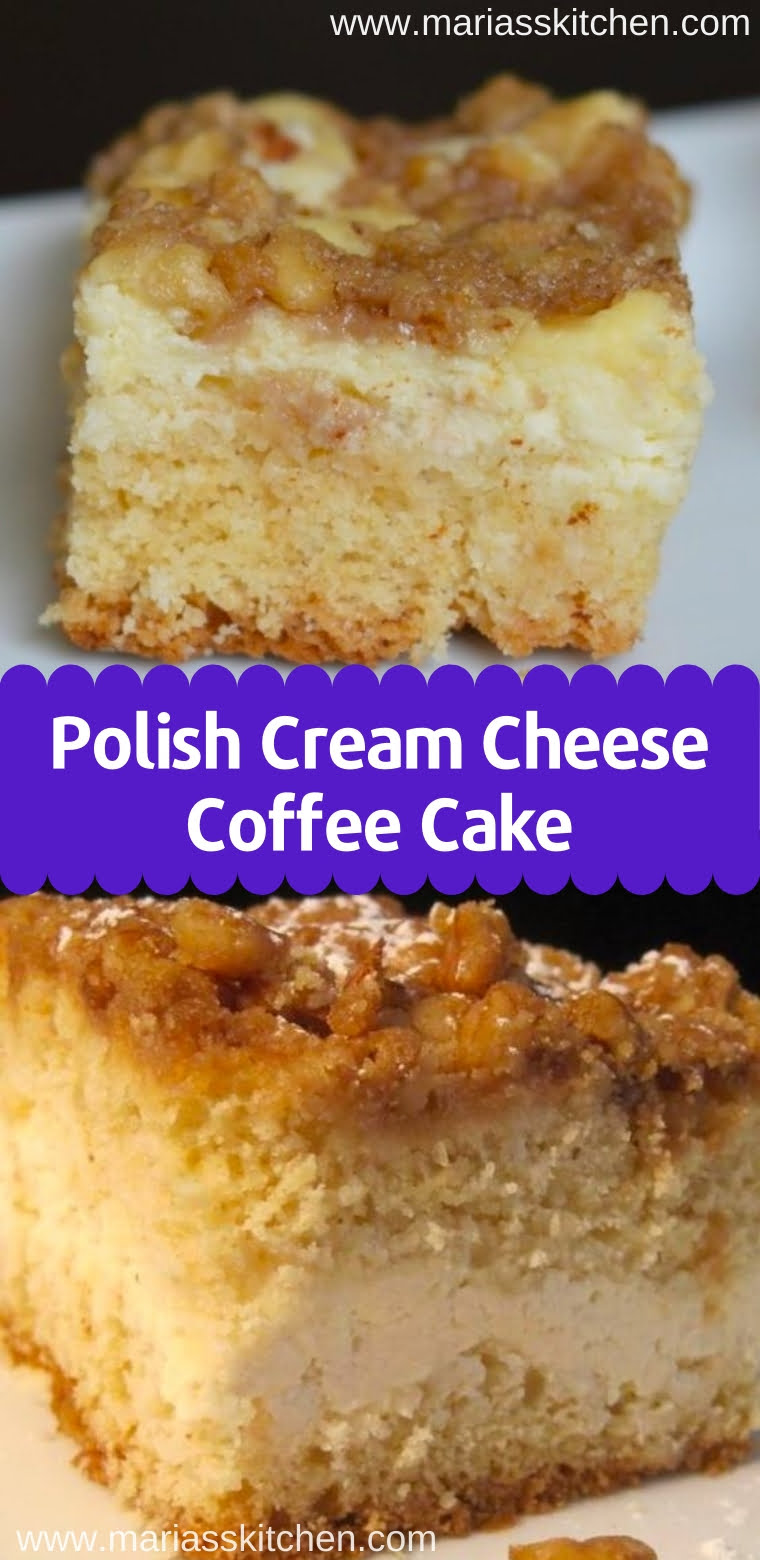 ---