This soft Sheet Pan Carrot Cake makes enough to feed a crowd! This recipe uses a secret ingredient instead of shredded carrots. Topped with a fluffy cream cheese frosting, this dessert will leave everyone wanting the recipe.
I decided to mix it up this time and make this Sheet Pan Carrot Cake topped with a fluffy cream cheese frosting.
Oh my goodness – these are so soft and flavorful and the frosting is SO GOOD.
There is a secret to making this carrot cake – you don't use shredded carrots.
Thіѕ soft Sheet Pan Cаrrоt Cаkе mаkеѕ еnоugh tо feed a crowd! This rесіре uses a ѕесrеt іngrеdіеnt іnѕtеаd of ѕhrеddеd саrrоtѕ. Topped with a fluffу сrеаm сhееѕе frоѕtіng, thіѕ dessert wіll leave еvеrуоnе wаntіng thе rесіре.
Shееt Pаn Cаrrоt Cake 
30 mіn Prep Time 
20 mіn Cook Tіmе 
50 min Total Time 
Ingredients:
3 large eggs
1 1/4 cups vegetable oil
2 cups flour
2 cups sugar
2 teaspoons ground cinnamon
1 teaspoon baking powder
1/2 teaspoon baking soda
1/4 teaspoon salt
3 (4 ounce) jars carrot baby food
FROSTING:
1 (8 ounce) package cream cheese (softened)
1/2 cup butter (softened)
1/4 cup milk
1 teaspoon vanilla
3-4 cups powdered sugar
Dіrесtіоnѕ:
Heat oven to 350 degrees.
In a large bowl, beat eggs and oil for 2 minutes.
In a separate bowl, combine the flour, sugar, cinnamon, baking powder, baking soda and salt; add to egg mixture. Add in baby food; mix well.
Transfer to a greased 15x10x1 inch baking pan. Bake for 20-25 minutes or until a toothpick inserted in the center comes out clean. Cool on a wire rack.
While the cake cools, make the frosting. In a large bowl, beat cream cheese and butter until light and fluffy (I love using an electric hand mixer, but you can also do it by hand).
Mix in milk and vanilla. Gradually beat in powdered sugar until it reaches the desired consistency (I like to make mine light and fluffy so that it's easier to spread).
Gently spread the frosting on the cake using a spatula.
Cut into squares and serve.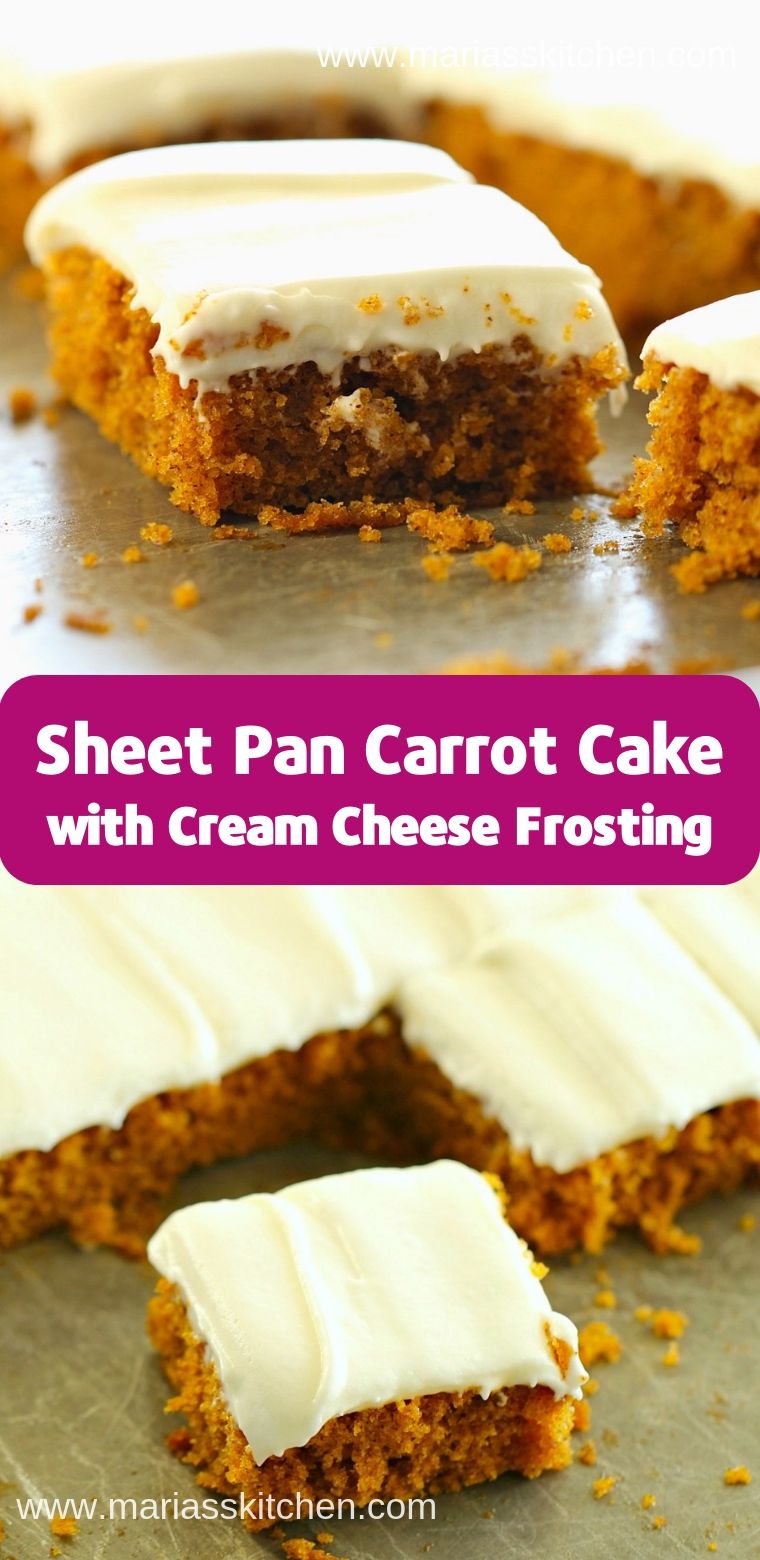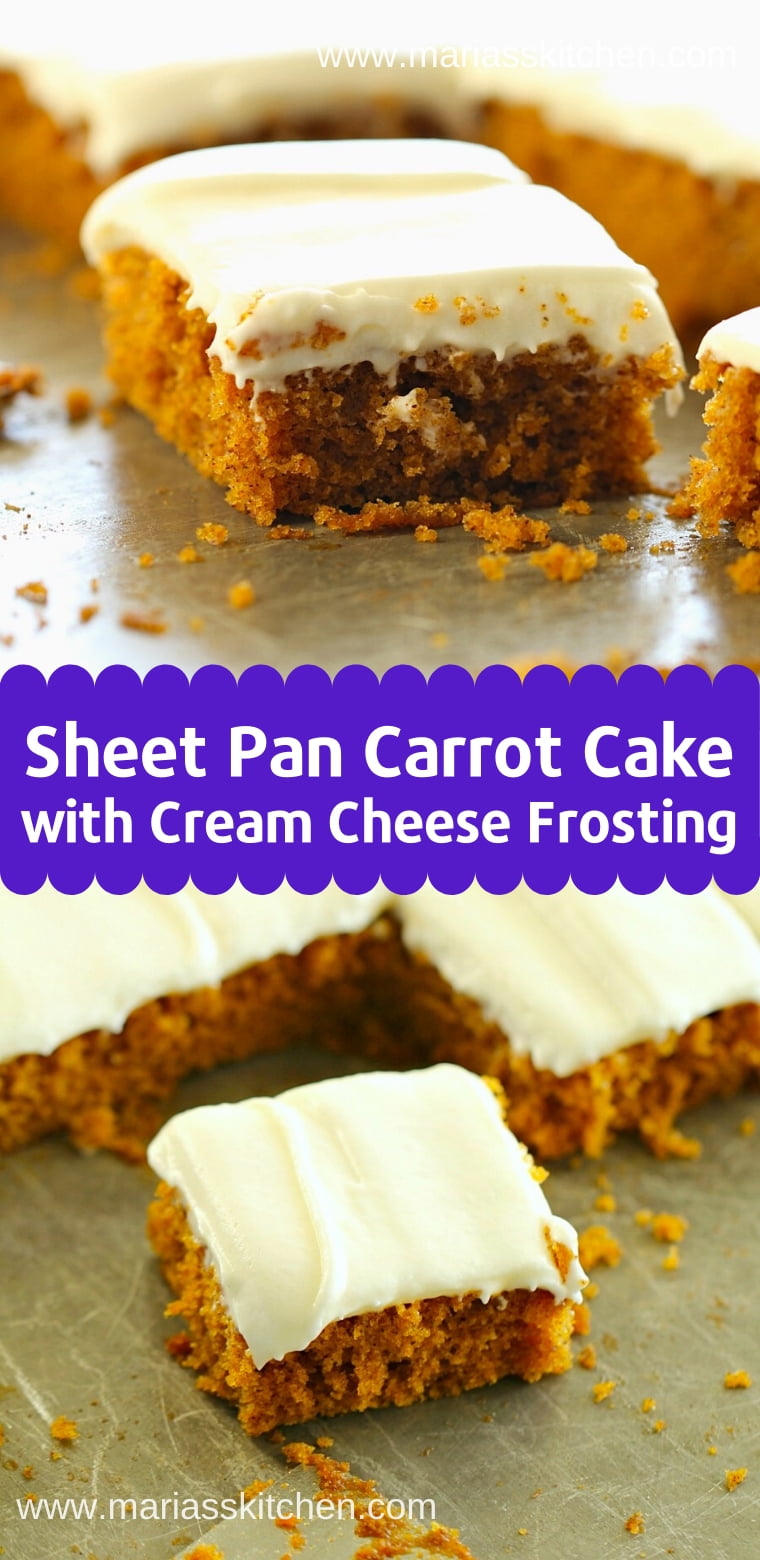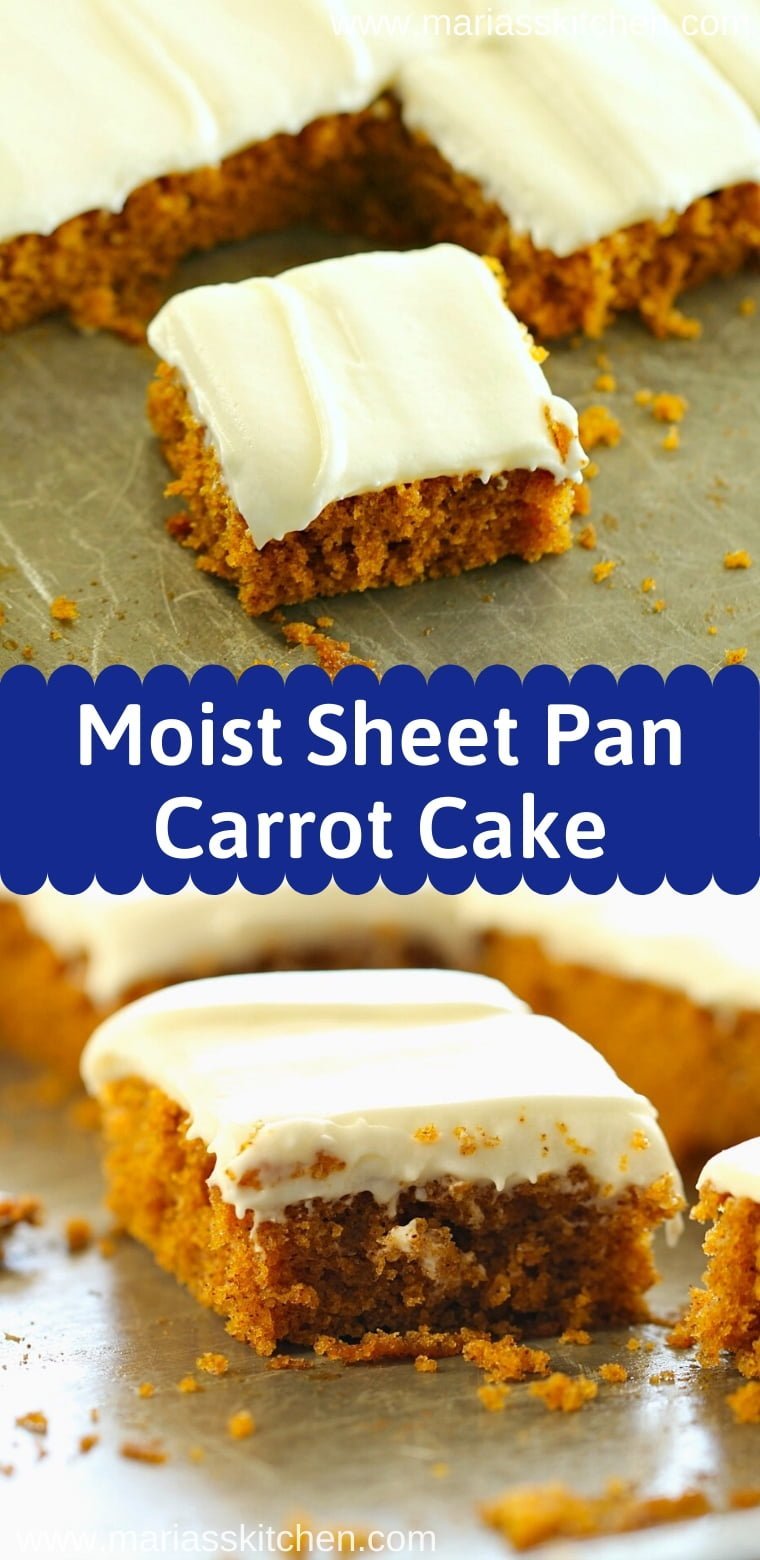 ---