The textural contrast between the flaky peanut butter filling and soft, chewy blondies is out of control. If you're not a Butterfingers already, you will be after you make these.
Soft and Chewy Butterfinger Blondies
Ingredients:
Cooking spray
3/4 c. butter, melted
1 c. granulated sugar, plus more for sprinkling
1/2 c. brown sugar
2 large eggs
2 tsp. pure vanilla extract
2 c. all-purpose flour
3/4 tsp. baking powder
1/2 tsp. kosher salt
6 Butterfingers bars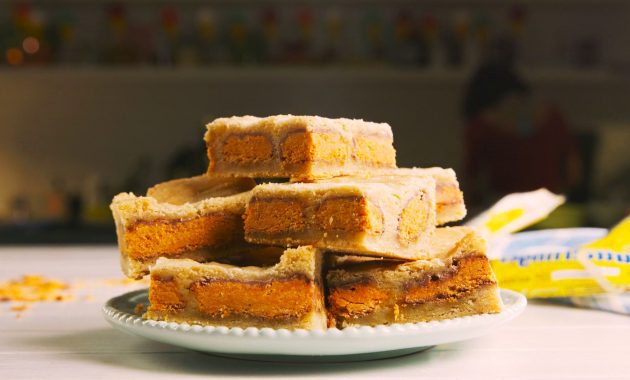 Directions:
Preheat oven to 350° and grease a 9″-x-9" pan with cooking spray. In a large bowl using a hand mixer, beat butter and sugars until light and fluffy. Add eggs and vanilla and beat until combined.
In another bowl, whisk together flour, baking powder, and salt. Add dry ingredients to wet ingredients and beat until just combined.
Press half the batter into prepared pan, then lay Butterfingers bars in an even layer on top, breaking bars into smaller pieces to fill in gaps if necessary. Press remaining dough on top to cover
Butterfingers completely. Sprinkle some more sugar on top. Bake until blondies are golden and slightly soft in the middle, 25 to 30 minutes.
Let cool completely before slicing into squares.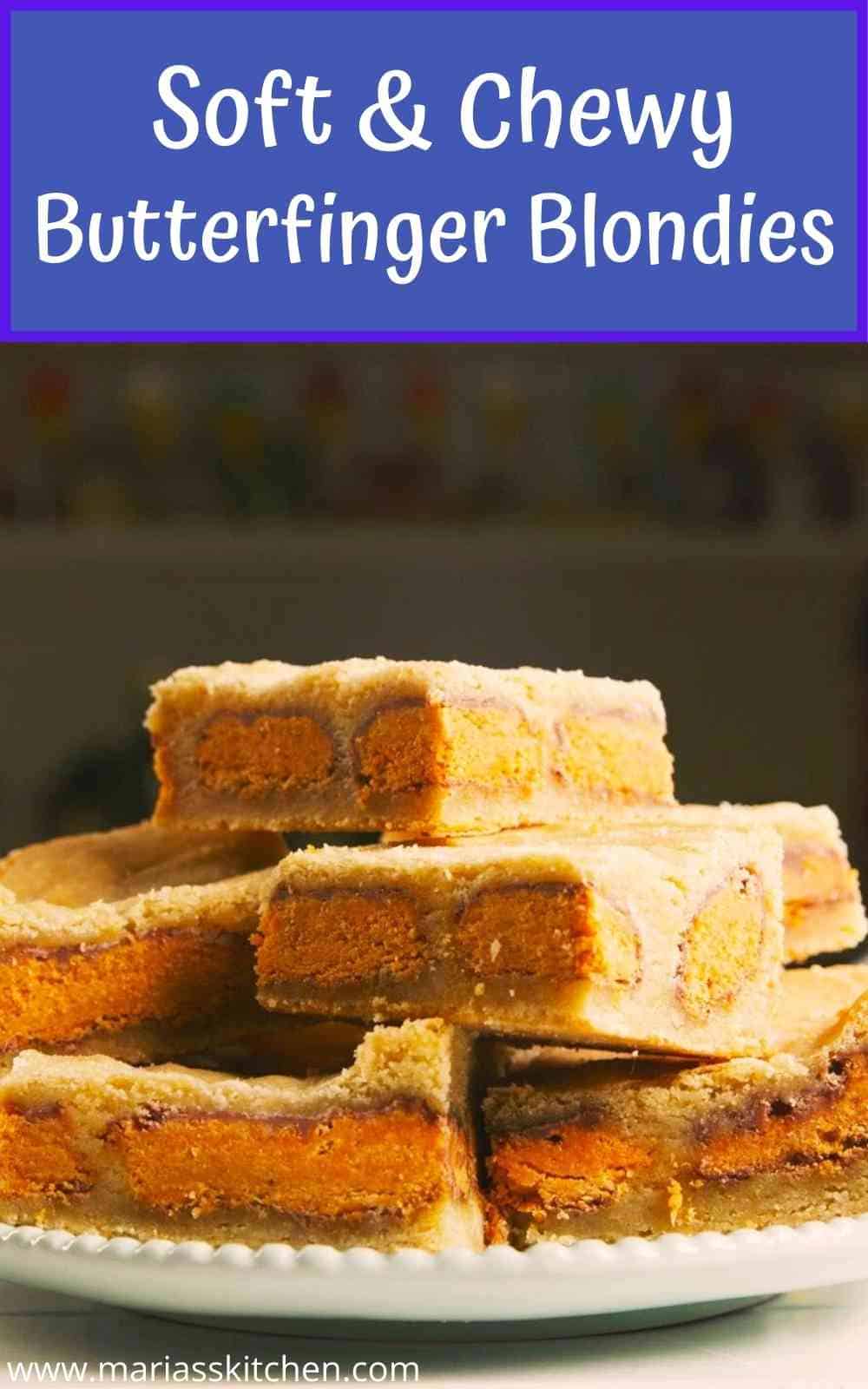 ---