A mud pie with a peanuty twist. A tasty summer treat. This is SO rich. I made this for a potluck and people just raved about it. I have one person tell me this was the best dessert she had ever had! Also this was a big hit as a July 4th dessert. The kids loved it and said it tasted just like the popular ice cream sundae! The chocolate topping did not freeze and harden as I thought but stayed soft instead. It will definitely become a requested dessert for future.
The homemade fudge was so delicious it made this dessert definetly worth the extra time and effort. You could use this as a blueprint and substitute any ice cream flavor you crave to change it up.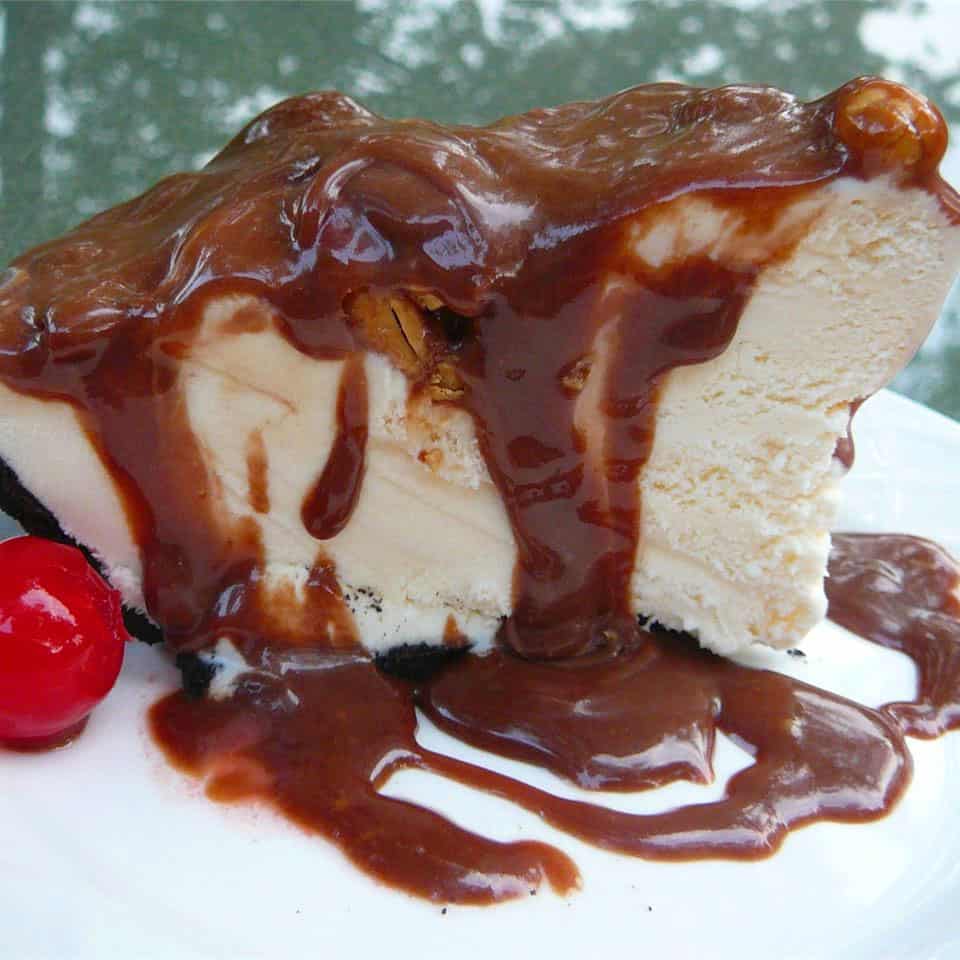 Summer Ice Cream Dessert
Ingredients:
1 (20 ounce) package chocolate sandwich cookies
½ cup margarine, melted
1 ½ cups chopped Spanish peanuts
½ gallon vanilla ice cream, softened
2 cups confectioners' sugar
1 (12 fluid ounce) can evaporated milk
.66 cup semisweet chocolate chips
½ cup margarine
1 teaspoon vanilla extract
Directions:
Crush all but 10 of the cookies. Combine crushed cookies in large bowl with melted margarine and peanuts. Press mixture into a 9×13 inch baking dish and freeze until cold.
Spread softened ice cream over cold crust and freeze until set.
Combine confectioners' sugar, evaporated milk, chocolate chips, 1/2 cup margarine and vanilla in large saucepan and bring to a boil over medium heat. Boil for 7 minutes, stirring constantly.
Remove from heat and cool completely; pour mixture over ice cream and freeze until set.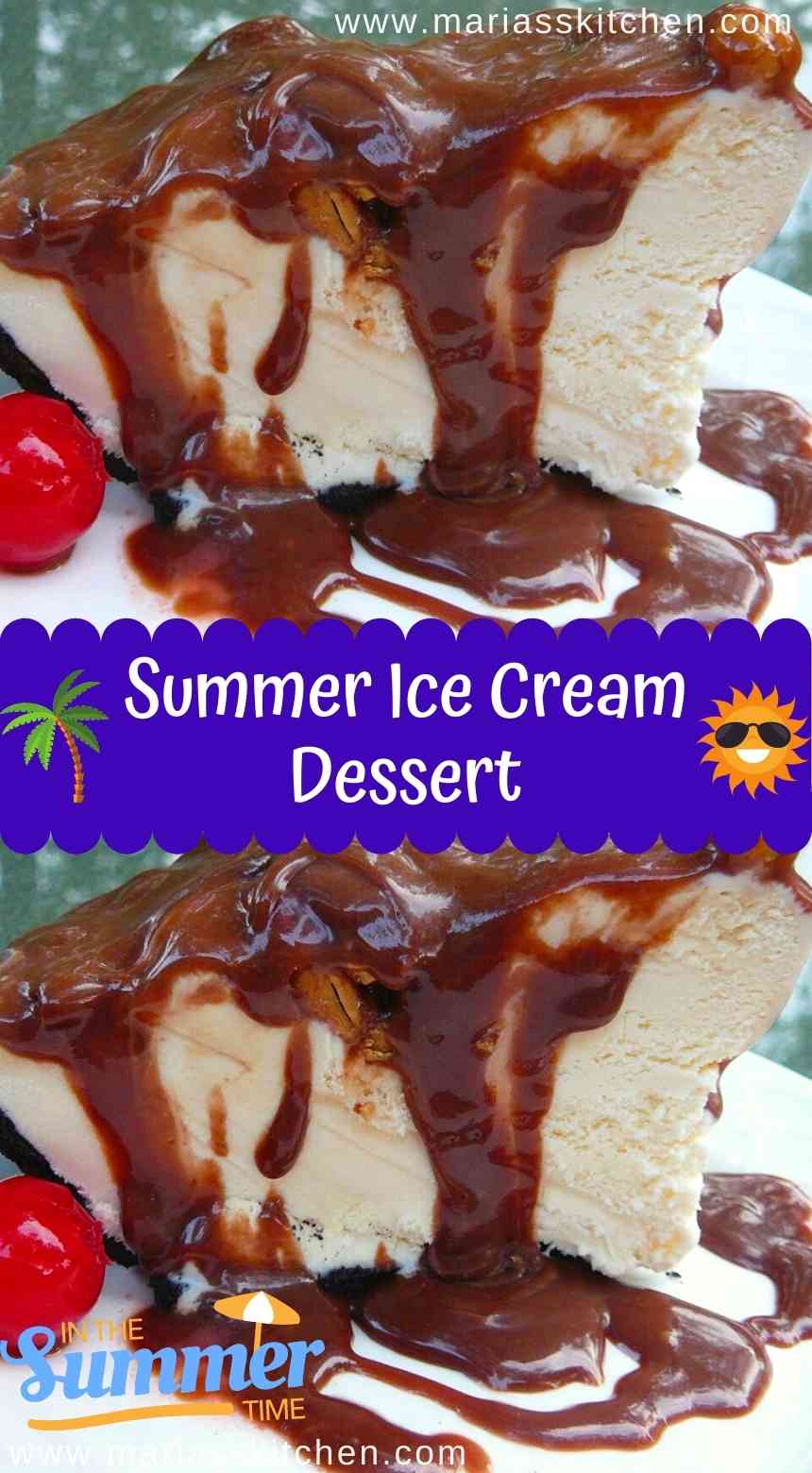 ---