Rich, good and quick! This pie can be made in either an 8 or 9 inch pie pan. Easy Recipe to follow and make. I thought I could cheat and not let it chill for as long as the directions said…WRONG!!!! The flavor wasn't as intense as when it had chilled the 8 hours!!!! Delicious pie..
Made this for Summer party..oh my goodness…served with canned whip cream. Everyone raved and this wasn't the only dessert. Was so smooth and creamy chocolatey and decadent. I am keeping this recipe to impress.. 🙂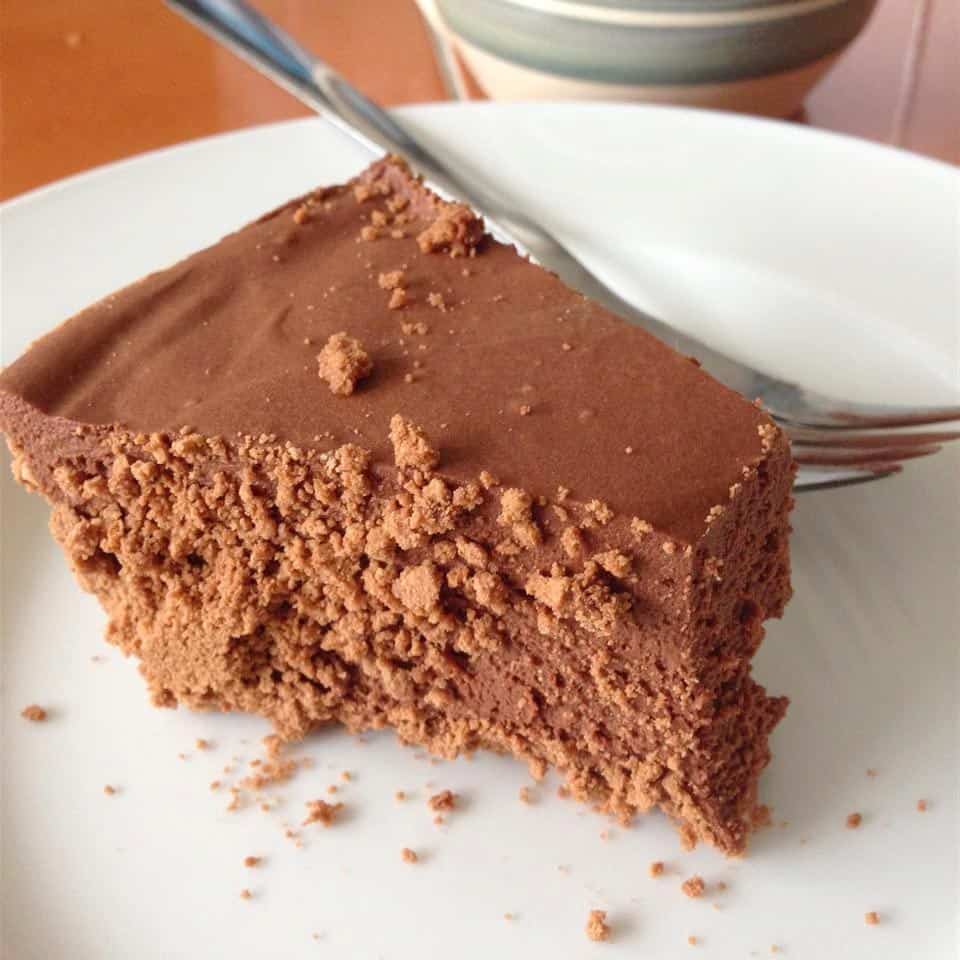 Rich and Delicious Chocolate Truffle Pie
Ingredients:
12 ounces semisweet chocolate chips
1 ½ cups heavy whipping cream
¼ cup sifted confectioners' sugar
1 tablespoon vanilla extract
1 (9 inch) prepared chocolate cookie crumb crust
Ingredients:
In microwave dish combine chocolate chips and 1/2 of the cream. Cook on high for 1 to 2 minutes, stirring every 30 seconds until smooth. Cool to room temperature. Stir in sugar & vanilla. Set aside.
In small bowl, beat the rest of the cream until soft peaks form. Beat in chocolate mixture on high speed 1/3 at a time. mix well and spoon into crust.
Refrigerate at least 8 hours before serving.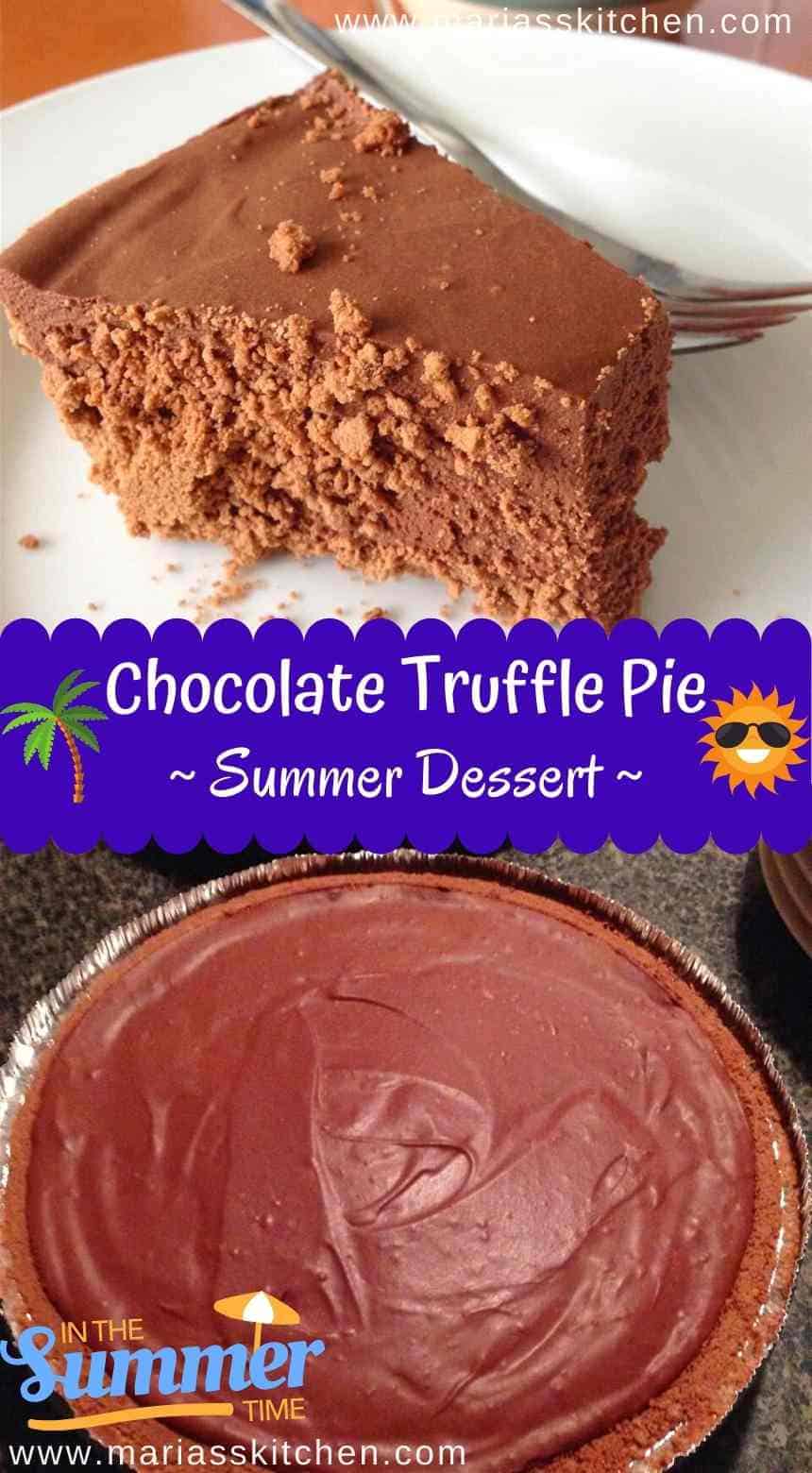 ---