After some searching and experimentation, I was able to successfully replicate the delicious and nostalgic peanut butter bars recipe that I used to enjoy during my elementary school days. Despite not being a fan of most of the items that were served on the cafeteria trays, these peanut butter bars were always my favorite. I am thrilled to announce that I have personally tried and tested this recipe, and can attest to its authenticity as a perfect copycat.
It brings me great joy to be able to share this recipe with others, as I believe that everyone deserves to experience the joy and comfort of these delightful treats. So, I urge you to give this recipe a try and savor the same flavors and memories that I hold dear. Enjoy!
Peanut Butter Bar Recipe
Preheat oven to 350 degrees and butter and line with parchment a 9X13 baking pan.
Bars
16 TBs unsalted butter
1.5 C peanut butter (I used chunky because that is what we had–use what you prefer)
1.5 C granulated sugar
.5 C golden brown sugar, packed
1.5 tsp kosher salt
1 T vanilla
4 eggs at room tempurature
2 C flour, sifted
Melt together butter and peanut butter. Set aside to cool to room tempurature. In large bowl, sift together sugars and salt. Whisk in one egg at a time until combined. Add-in vanilla. Whisk in peanut butter mixture until combined. Sift in flour and mix until flour just disappears. Pour into prepared pan and bake until tester comes out with moist crumbs (about 35 minutes).
Icing
1 C confectioner's sugar
.25 cup peanut butter, melted
Milk (amount depends on desired thickness of icing–start with a couple of tablespoons and go from there).
Once bars have cooled, flip out onto a cooling rack fitted into a cookie sheet (to catch the icing). Mix icing ingredients togther until of desired consistency. Drizzle over bars. Let icing set up and cut.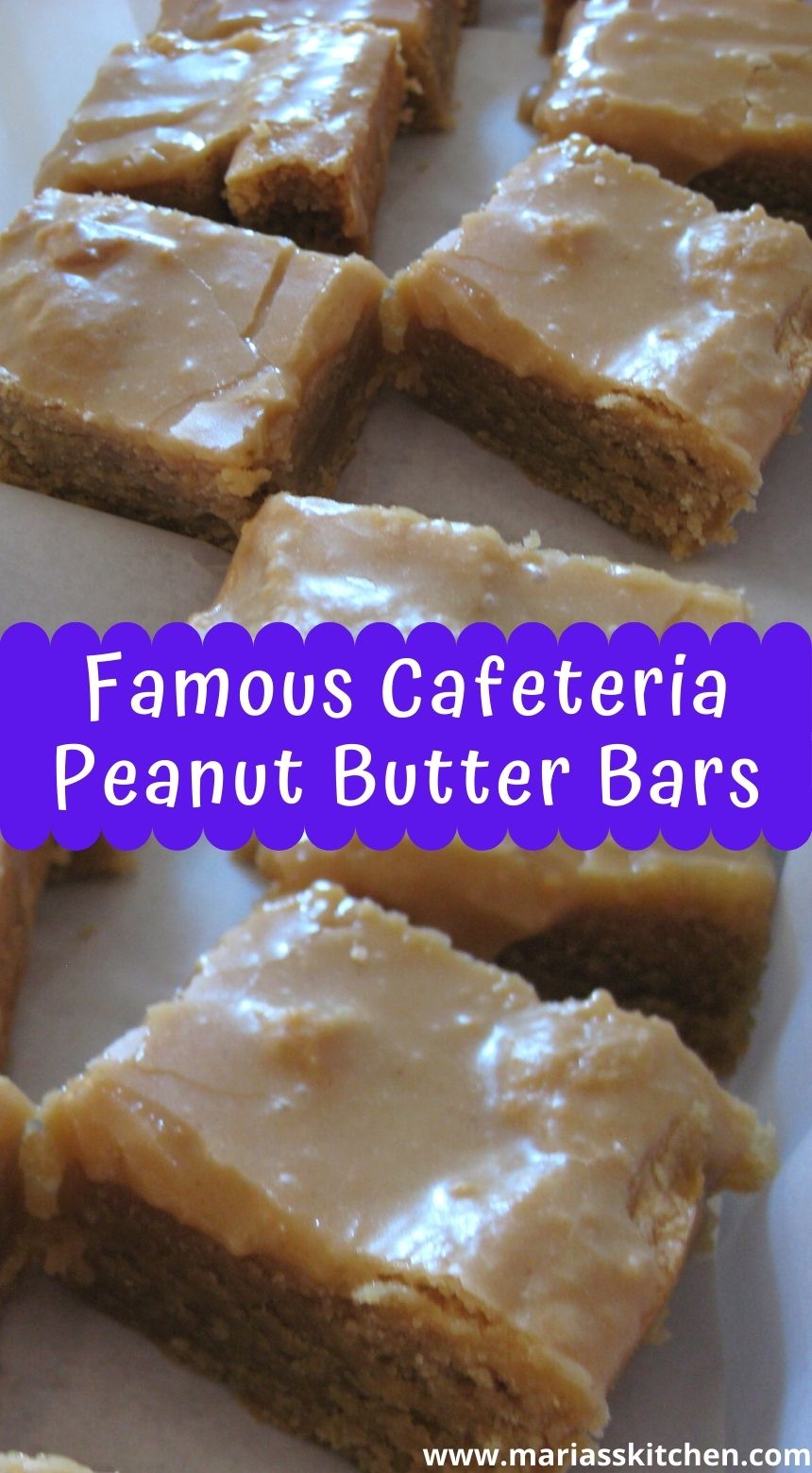 ---