This Easy Brownie Pecan Pie Recipe sounds truly indulgent and rich with its layers of fudgy brownie, crunchy pecans, luscious pie filling mixture, and decadent cheesecake topping. The brownie layer is likely to be dense and chewy, with a deep chocolate flavor that will satisfy any chocolate lover's cravings.
The layer of pecans adds a crunchy texture and a nutty flavor that perfectly complements the chocolatey brownie base. The pie filling mixture likely contains a combination of sweet and tart flavors, adding a contrasting taste and texture to the dessert.
Finally, the creamy cheesecake topping adds a luxurious finish to the dessert, with its rich and velvety texture. It may be made with cream cheese, sugar, and other ingredients, such as vanilla extract, that enhance its flavor and creaminess.
Overall, this dessert is sure to delight anyone who loves chocolate, nuts, and cheesecake. Its different layers offer a variety of flavors and textures that come together to create a truly delicious treat.
Easy Brownie Pecan Pie Recipe
Ingredients:
1 18.3 oz. fudge brownie mix
1 egg
6 tablespoons melted butter
1/4 cup water
Pecan Pie Filling
3 large eggs
1 cup light corn syrup
1/3 cup packed light-brown sugar
1/4 cup granulated sugar
4 tablespoons butter, melted
2 teaspoon vanilla extract
1/2 teaspoon salt
2 cups pecan halves
Topping
1 8 oz. cream cheese, room temperature
3 eggs
1 teaspoon vanilla
1/2 cup butter, melted
3 cups confectionery sugar
Directions:
Preheat oven to 325 degrees. Spray a 9 x 13 pan.
Add all of the base ingredients to a mixing bowl. Mix until it comes together. If some won't mix in add another tablespoon of water. This batter will be really thick.Spread it out on the bottom of the pan. Pat the dough into place.
In another mixing bowl add all of the filling ingredients except the pecans. Whisk together until all is blended together. This will take a couple of minutes with a mixer or a whisk. Add the pecans. Stir in. Spread out on top of brownie base, getting the pecans as even as you can.
Mix together the cheesecake mixture in a mixing bowl until thoroughly combined. Drop by large tablespoons over pecan filling like shown in the picture above. Carefully put this in the oven.
Bake until the center shakes slightly. If you touch down on the cheesecake part it will feel firm. It will just be starting to turn brown. Start checking this at about 50 minutes. Mine took 1 hour and 10 minutes.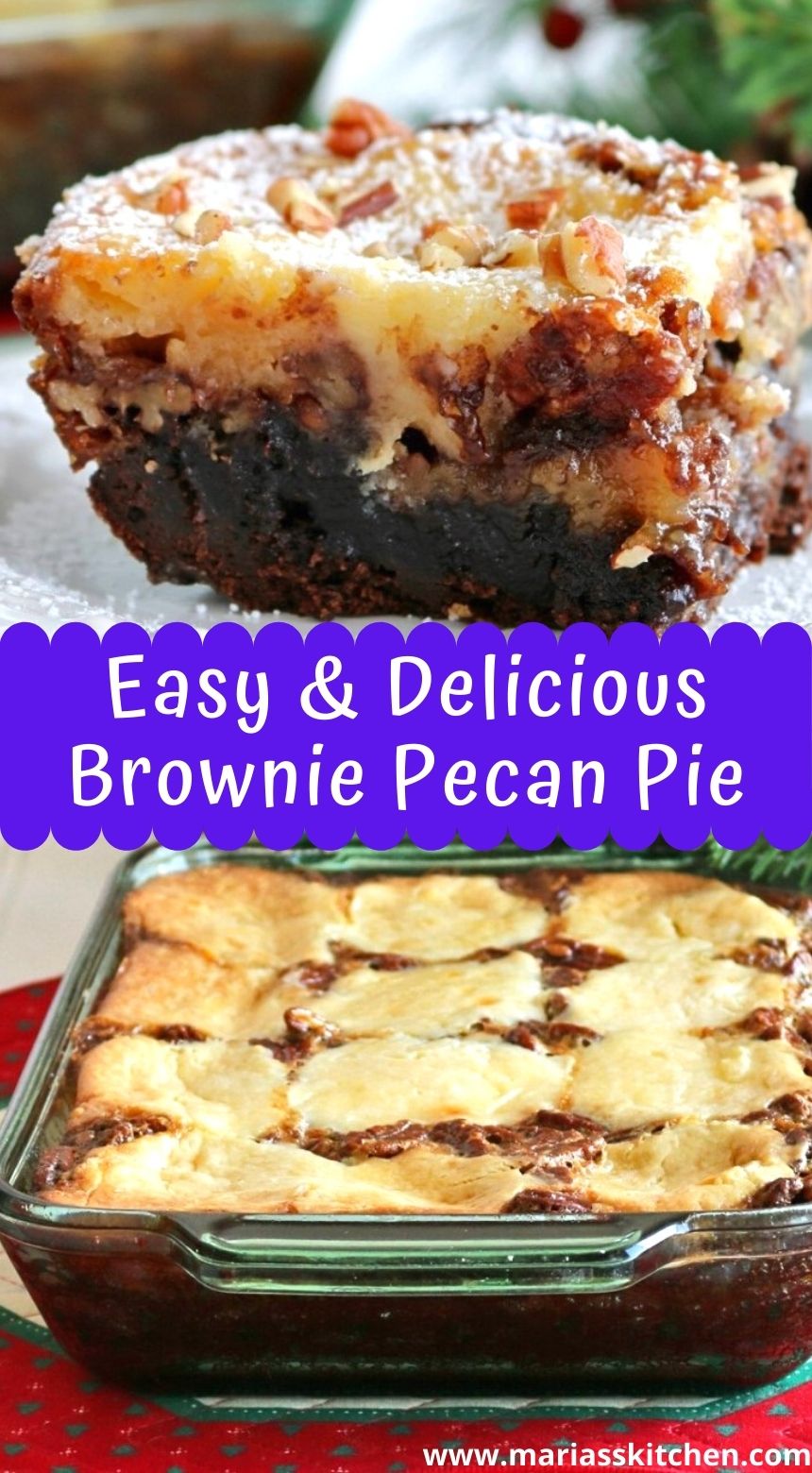 ---