For your next gathering, make this delicious Butterfinger Ice Cream Bar. It's a great way for summer heat to cool off! It takes only 10 minutes to make!
This Butterfinger Ice cream was a regular at holiday gatherings in the summers. Thanks to my aunt, Butterfinger Ice cream was always available.
Tips for Making Homemade Butterfinger Ice Cream Bar:
You can make this ice cream with any of the chocolate candy bars you like.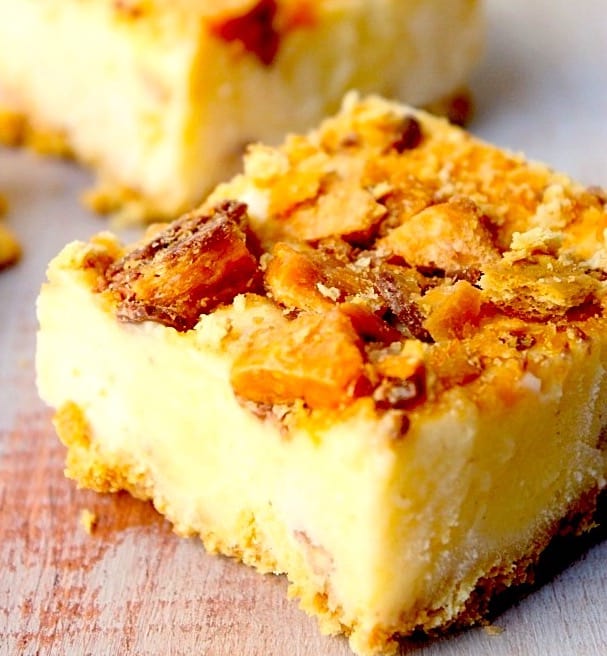 Butterfinger Ice Cream Bar Recipe
Ingredients:
3 cups graham cracker crumbs
½ cup butter melted
2 cups cold milk (I used 1%)
6.8 ounces instant vanilla pudding 2 (3.4 ounce packages)
4 cups butter pecan ice cream softened
4.2 ounces Butterfinger Bars 2 (2.1 ounce bars) crushed
Directions:
Combine graham cracker crumbs with melted butter until the crumbs are moist.
Place the crumbs in a 13×9″ baking pan.
Mix instant vanilla pudding and cold milk in a large bowl until it thickens (about 2 minutes).
Once the mixture has thickened, add the softened ice-cream and spread it evenly over the crumbs.
Add crushed Butterfingers to the top
Before serving, freeze for at least two hours