Tiramisu, renowned worldwide, holds a coveted place among the most iconic Italian desserts. Originating in the picturesque town of Treviso, nestled near the enchanting city of Venice, this beloved delicacy embodies the epitome of Italian gastronomy. Its popularity stems not only from its extraordinary taste but also from its straightforward preparation, making it accessible for both experienced and novice chefs alike.
While numerous adaptations of the tiramisu recipe exist, the following rendition stands as the epitome of authenticity—an Italian classic that graces the tables on blissful Sundays and beckons those who seek an authentic taste of Italy. This traditional recipe harmoniously combines the indulgence of eggs and the creaminess of mascarpone cheese, resulting in a dessert that encapsulates the rich culinary heritage of the Italian peninsula.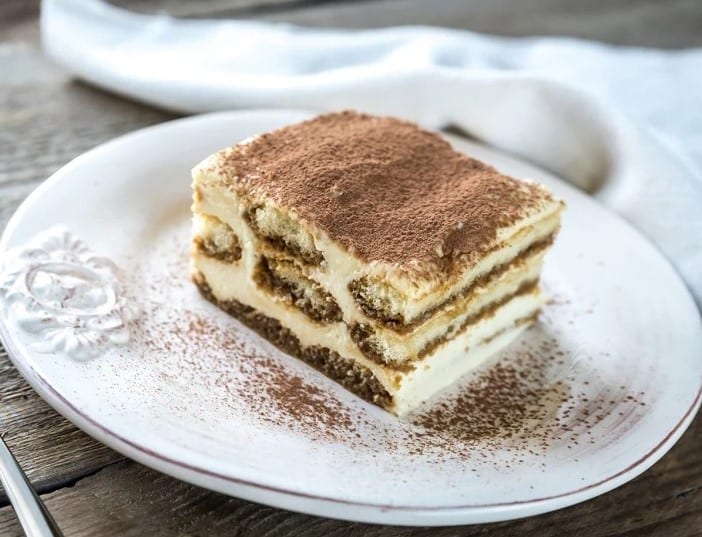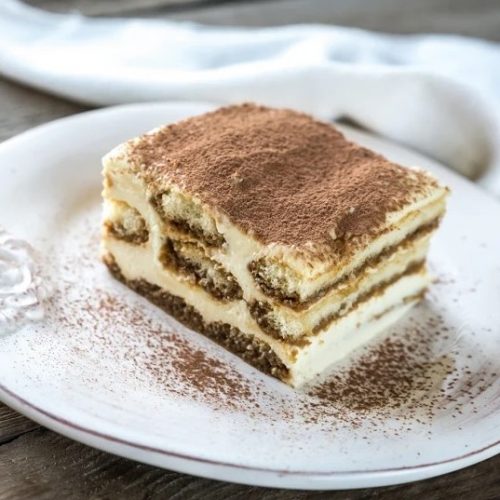 Print Recipe
Classic Tiramisu
Ingredients
4 pcs eggs

4 tbsp powdered sugar

500 g mascarpone

3 tablespoons eggnog

50 ml coffee liqueur

300 ml coffee

40 biscuits

6 tbsp cocoa powder
Instructions
Separate the eggs. Beat the egg whites until firm. Cream the egg yolks with the sugar until a thick white mass is formed.

Stir in the mascarpone and the egg liqueur. Finally, fold in stiffly beaten egg whites.

Mix coffee and coffee liqueur. Drizzle the biscuits with the coffee mixture.

Place one third of the soaked sponge cake in a rectangular baking dish and spread one third of the mascarpone mixture on top. Repeat the whole process two more times or layer until no ingredients are left. Finish with the cream.

Refrigerate for at least 6 hours or overnight and sprinkle with cocoa powder before serving.