AWESOME EASY DESSERT! So pretty and so delicious. I slice it wrap it and eat it a little at a time. It's very peanutbuttery so make sure the people you're serving are fans. I'm not a cheesecake fan, unlike my husband, so this was my compromise. I actually really enjoy it! I do recommend taking it out of the freezer at least 15 minutes before serving. The chocolate was hard to slice through when completely frozen. The crust was delicious and the peanut butter mixture was VERY CREAMY. This recipe is a keeper!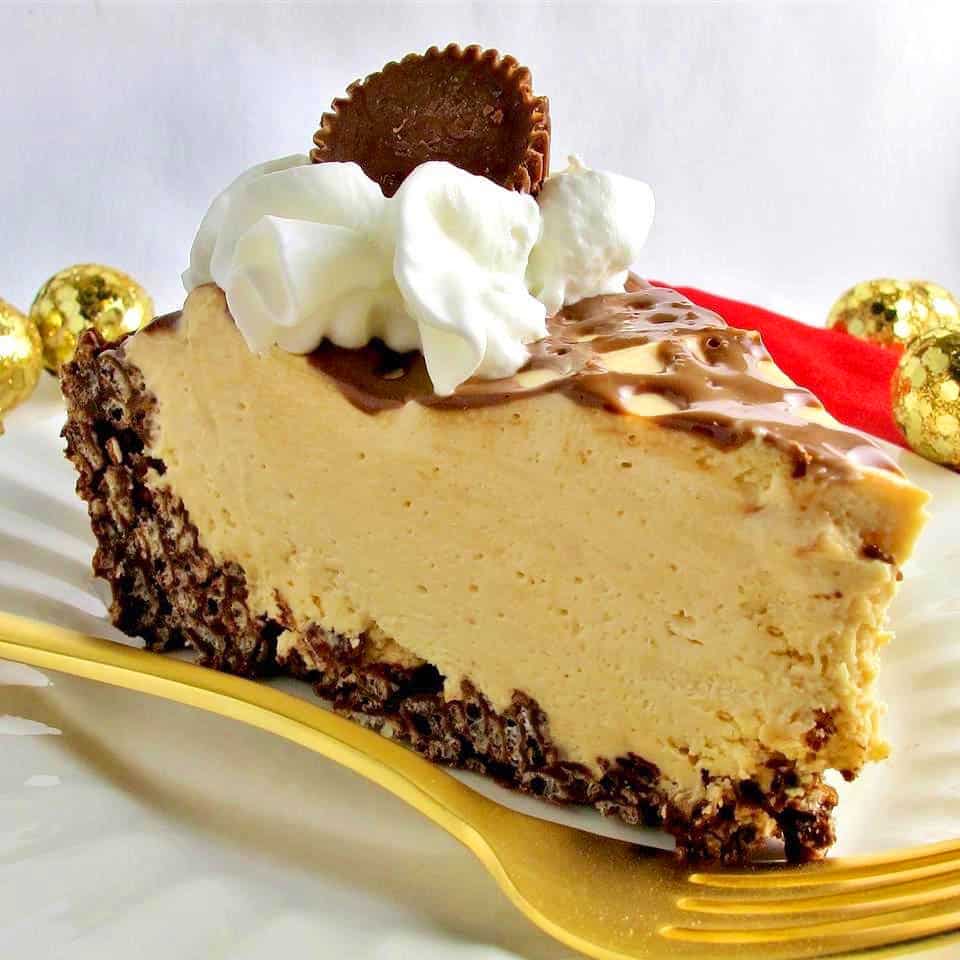 Frozen Peanut Butter Cheesecake
Ingredients:
⅓ cup butter
1 cup semisweet chocolate chips
2 ½ cups crispy rice cereal
1 (8 ounce) package cream cheese, softened
1 (10 ounce) can sweetened condensed milk
¾ cup peanut butter
2 tablespoons lemon juice
1 teaspoon vanilla extract
1 cup whipped cream
½ cup chocolate fudge sauce
Directions:
In a heavy sauce pan over low heat, melt the butter and chocolate chips. Remove from heat and gently stir in rice cereal until coated. Press into the bottom and sides of a 9 inch pie plate. Chill 30 minutes.
In a large bowl, beat cream cheese until fluffy. Gradually beat in condensed milk and peanut butter until smooth. Stir in lemon juice and vanilla. Fold in whipped cream. Pour into prepared crust. Drizzle chocolate topping over pie and freeze for 4 hours or until firm. Keep in freezer until ready to serve, and return leftovers to the freezer as well.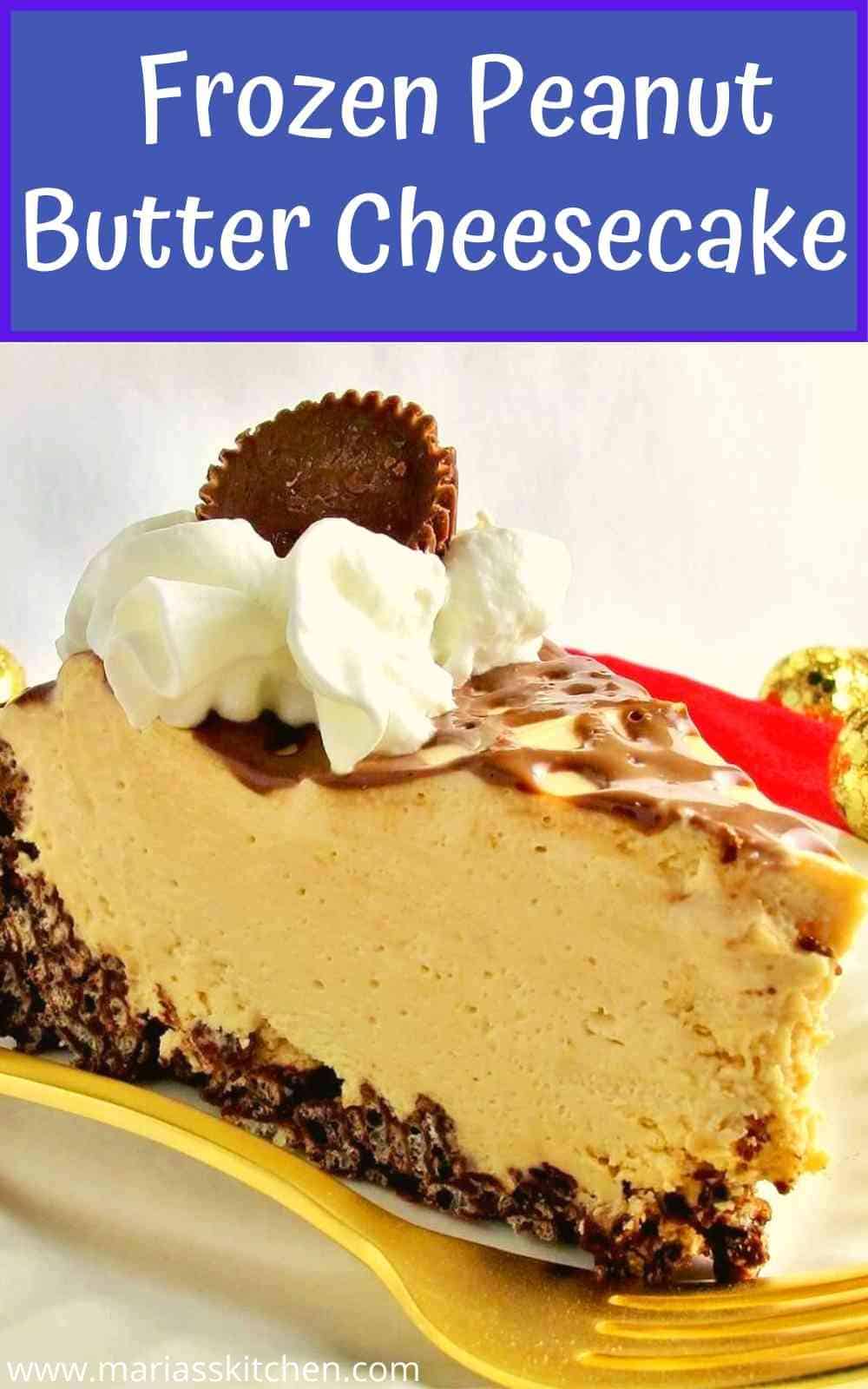 ---