Pie or cake? Why choose? Apple Pie Cake tastes just like the apple pie you know and love. With fresh apples, soft cake, buttery topping and served with vanilla ice cream is over the top! This fruity recipe combines the best of both worlds! Soft cake and syrupy apple pie filling served with vanilla ice cream is over the top. So easy and simple to make, consisting of three layers, the yellow cake, the apples and the topping.
You should certainly give it a try!
If you don't feel like making a pie dough or have a lack of time, this is just perfect recipe for you! Yellow cake mix makes this cake easy and fast to prepare.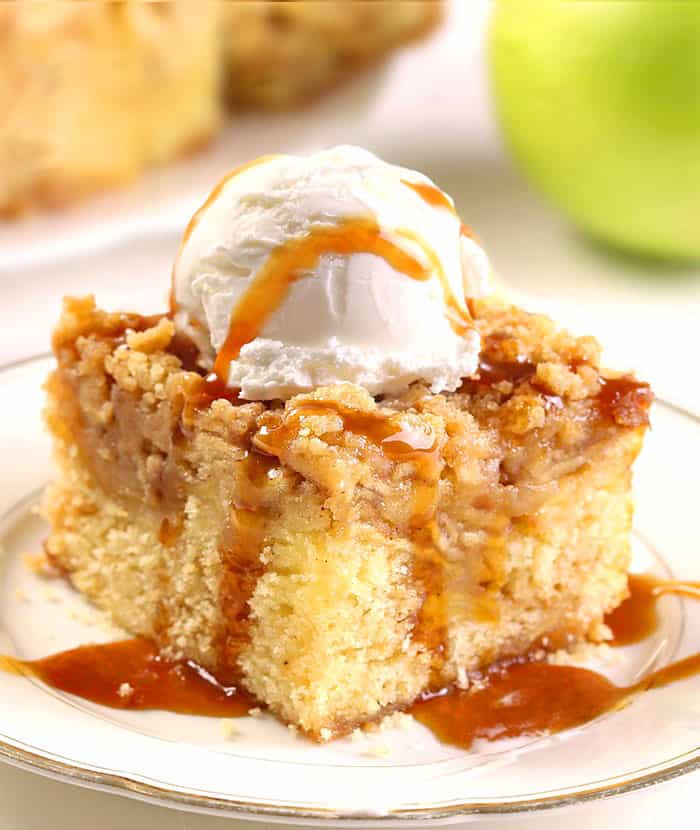 Soft and Delicious Apple Pie Cake
Ingredients:
Cake:
1 box yellow cake mix
1 1/3 cups water
1/3 cup oil
3 eggs
Apple Mixture:
6 apples peeled, cored and thinly sliced
3 tablespoons packed brown sugar
1 teaspoon apple pie spice
2 teaspoons lemon juice
Topping:
1 cup all-purpose flour
1/2 cup packed brown sugar
1/4 teaspoon salt
1/2 cup butter cut into small pieces
Directions:
Preheat oven to 350 F degrees and spray a 13×9 inch pan with baking spray.
Stir together apples, lemon juice, brown sugar and apple pie spice in a medium bowl until apples are completely coated. Set aside.
In large bowl, mix cake mix, eggs, water and oil with electric mixer on low speed for 1 minute. Increase speed to medium, and beat 2 more minutes.
Pour batter into prepared baking dish. Arrange apple mixture evenly over batter.
In a medium bowl stir together the flour, brown sugar and salt for the topping and cut in the butter using a fork or pastry blender until mixture is crumbly.
Sprinkle topping mixture evenly over apples.
Bake until a wooden pick inserted in center comes out clean, about 45 to 50 minutes, covering with aluminum foil after 40 minutes to prevent excessive browning.
Cool 30 minutes before serving or cool completely. Serve with ice cream, or sprinkle with powdered sugar, if preferred.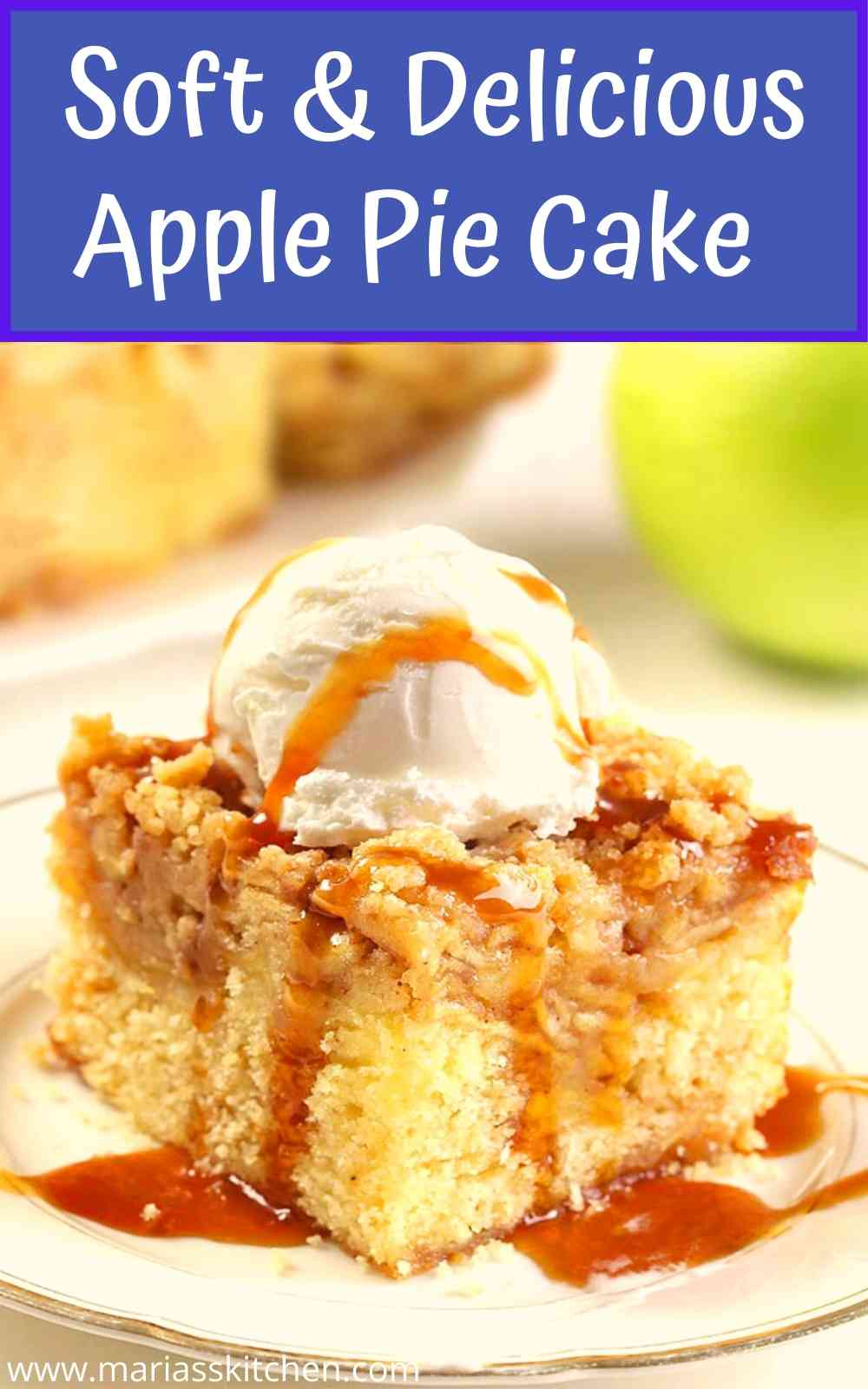 ---