These are like little peanut butter and chocolate balls. You basically mix it all up together. It is a perfect recipe to do at a sleepover or for parties. It is pretty simple and it really doesn't take too long. It takes about as long as chocolate chip cookies do, maybe a little longer, but if you love chocolate and peanut butter, you'll love this.
Easy and Delicious Buckeye Cookies
Ingredients:
1 ½ cups creamy peanut butter
½ cup butter, softened
1 teaspoon vanilla extract
2 ½ cups semisweet chocolate chips
2 tablespoons shortening
4 cups confectioners' sugar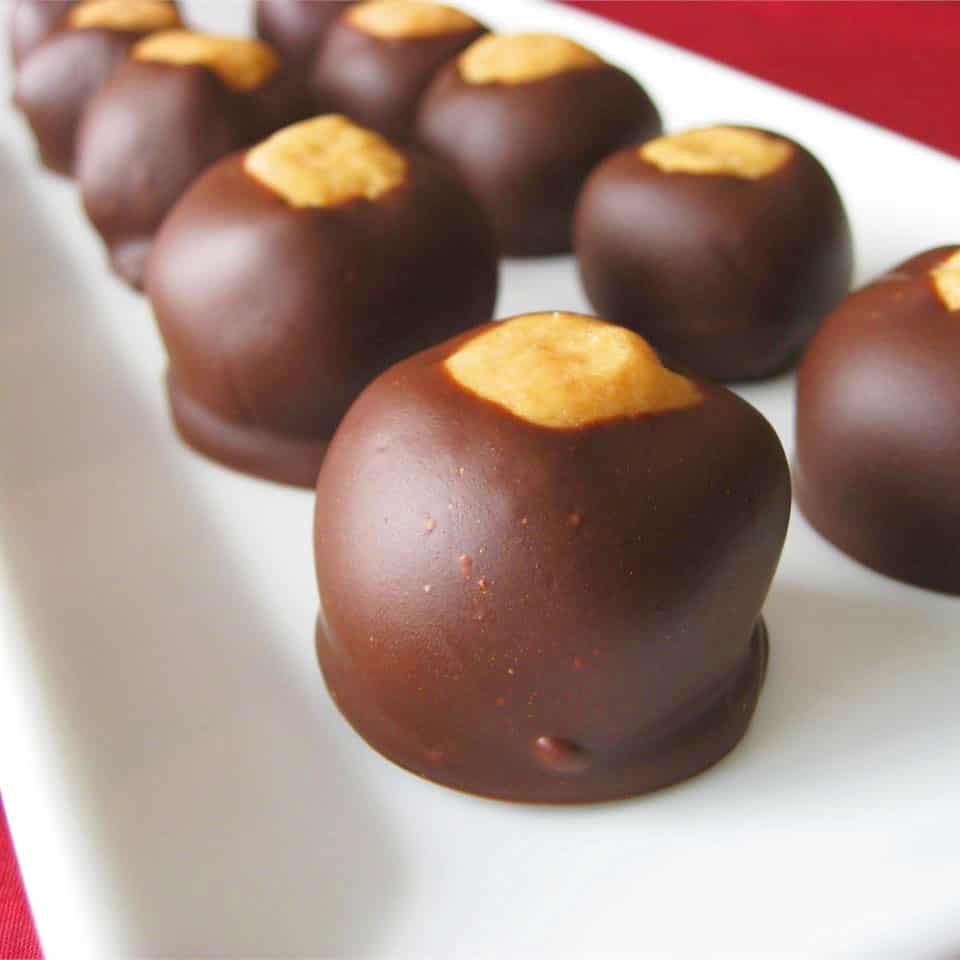 Directions:
You'll need wax paper, a double boiler, a cookie pan, and a medium bowl. In the medium size bowl, mix peanut butter, butter, vanilla, and confectioners' sugar (mixture will be stiff).
Shape into balls and place on a pan covered with wax paper. Place into the refrigerator.
In double boiler, melt chocolate and shortening. Pour into bowl and dip balls with chocolate. Refrigerate for thirty minutes until chocolate is firm.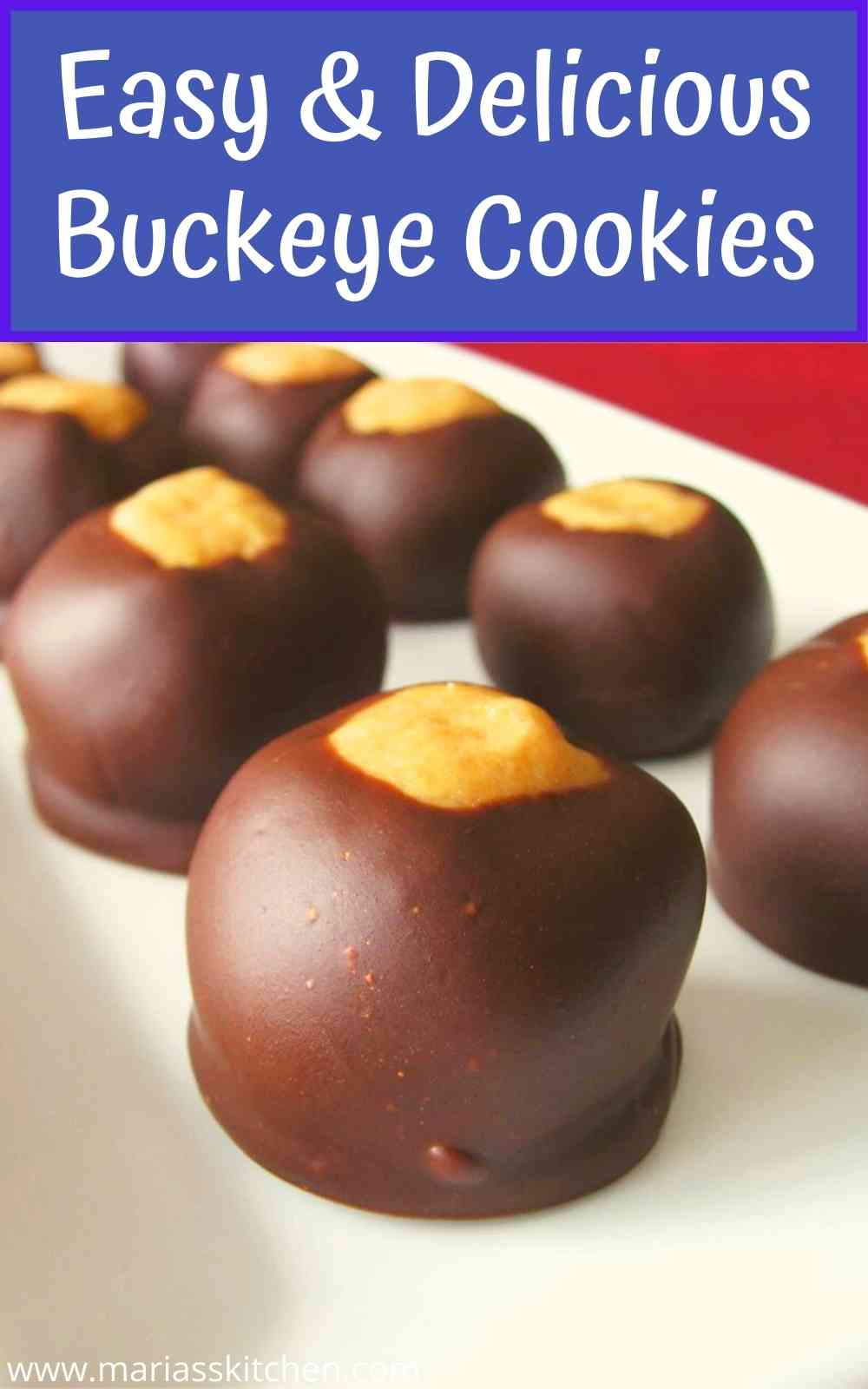 ---