Fresh orange dessert with whipped cream. Instead of orange juice, you can use any orange soda, such as Fanta. My guests were delighted.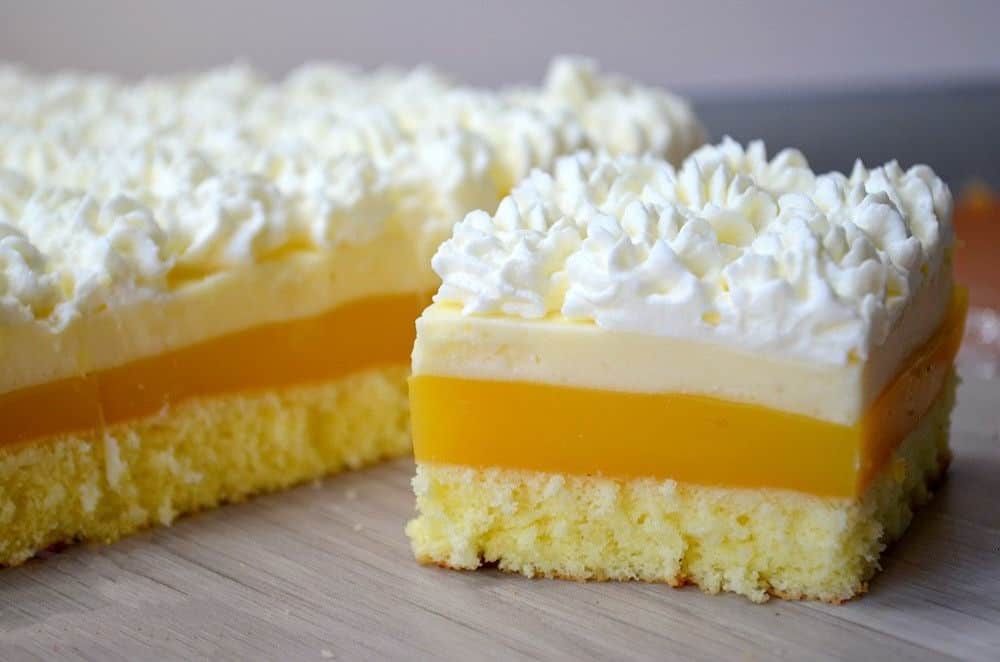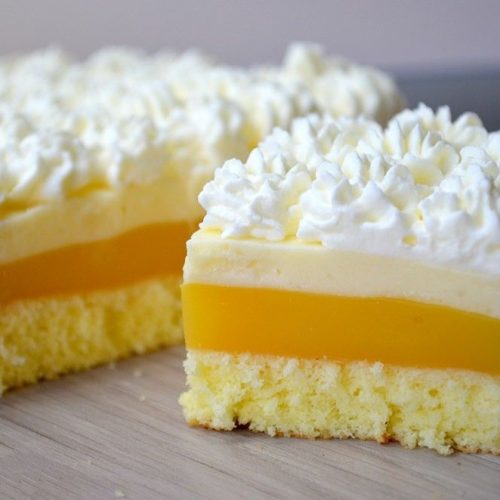 Print Recipe
Creamy Orange Dessert with Whipped Cream
Ingredients
For the dough:
4 Eggs

8 TABLESPOONS hot water

200 g Sugar

200 g flour
For the orange layer:
1 l Fanta or orange juice

6 TABLESPOONS sugar

3 pck. Vanilla-flavored pudding powder
Top with:
750 ml milk

6 TABLESPOONS flour

2 TABLESPOONS cornstarch

200 g Sugar

125 g Butter

2 pck. Whipped cream
Instructions
Separate the eggs. Beat egg yolks and sugar until foamy and gradually add hot water. In another bowl, beat the egg whites until stiff and gently fold the beaten egg whites into the egg mixture. Finally, add the flour. Place the dough on a baking tray lined with baking paper and bake in a preheated oven at 180 °C for approx. 20 minutes.

Pour the orange juice or Fanta (800 ml) into a saucepan, add the sugar and bring to the boil while stirring until the sugar has dissolved. Mix the pudding powder in the remaining 200 ml of orange juice and add it to the pot. Cook until it thickens. Spread the still hot pudding on the pastry base and let everything cool down.

In 150 ml of milk, whisk the sugar and cornstarch until smooth (without lumps).

Heat the remaining milk. Stir in the milk with the sugar, flour and starch and bring to the boil. Then remove from heat and let cool. Cream the butter and stir in the cooled pudding by the spoonful. Spread the cream on the cooled orange layer until smooth.

Decorate with whipped cream and place in the refrigerator. Enjoy your meal!