They are simple and especially quick to prepare. If you like eggnog, prepare these no-fuss dessert.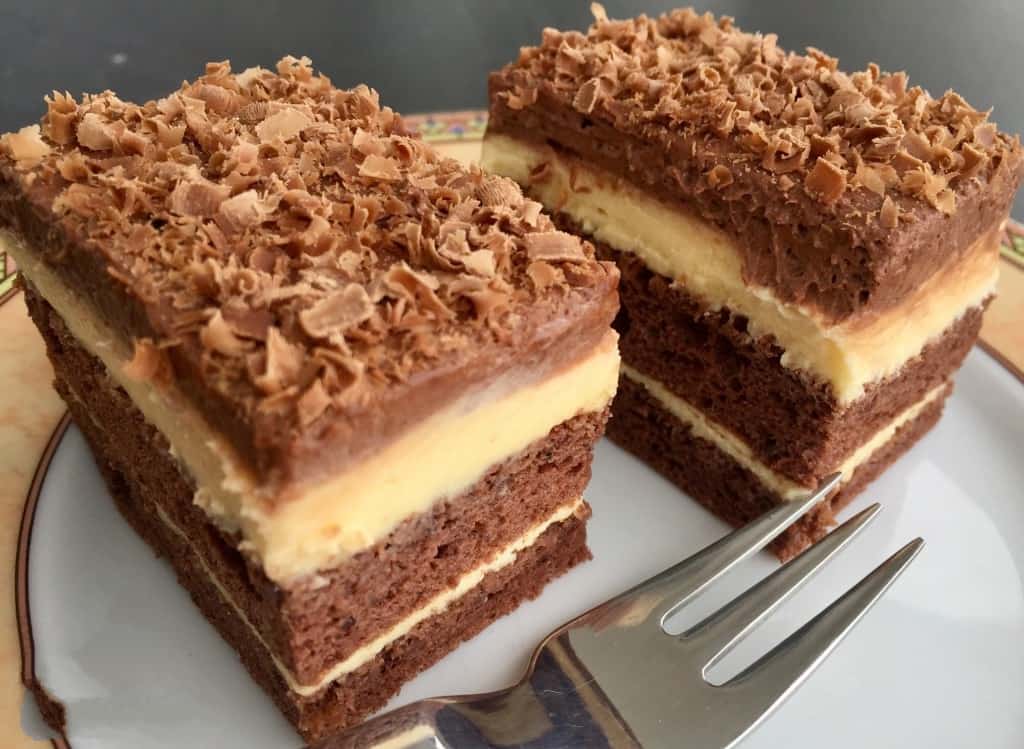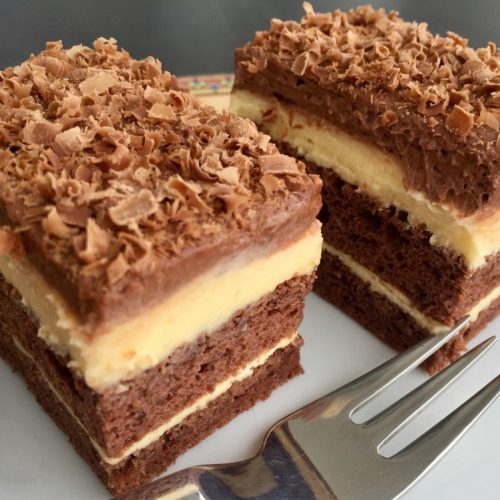 Print Recipe
Eggnog Slices
Ingredients
For the sponge cake batter:
5 Eggs

3 TABLESPOONS Powdered sugar

2 TABLESPOONS Oil

2-3 TBSP. hot water

5 TBSP. flour

2 TABLESPOONS Cocoa powder

½ pck. Baking powder

Jam for coating
For the cream:
750 ml milk

3 pck. vanilla-flavored pudding powder

200 ml Egg liqueur

250 g butter

3 TABLESPOONS Powdered sugar
For the chocolate cream:
2 pck. Rama Cremefine

1 TBSP. sugar

2 TBSP. Cocoa powder
Instructions
Cream egg yolks and sugar, mix with hot water and oil and fold in the stiffly beaten egg whites. Finally, fold in flour, cocoa powder and baking powder through a sieve.

Pour the dough on a normal baking tray (30x40cm) and bake at 180 °C. Let cool and then brush with jam (this prevents liquids from seeping through from the top).

Prepare the custard: Boil milk and custard powder to a pudding and stir eggnog into the warm pudding (sugar is not necessary, the eggnog is sweet). Let cool.

Cream butter and sugar and add in batches to the cold pudding. Stir the cream until it turns a white color.

Spread the cream on the jam-covered pastry base. Then spread the cream whipped with sugar and cocoa on top (the advantage of the Cremefine cream is that you can whip it all at once and you have the chocolate cream ready immediately. If you can't get it, you can boil the regular cream with sugar and cocoa powder the night before, chill it overnight and then whip it).

Decorate according to your own imagination. Enjoy your meal!