Looking for fun ideas for a kid's birthday party, a bake sale, or to celebrate Halloween? Try these cute owl cupcakes that are extremely easy to make. All you need are cookies, some M&Ms, and a little creativity! These came out so cute and very little effort to decorate 🙂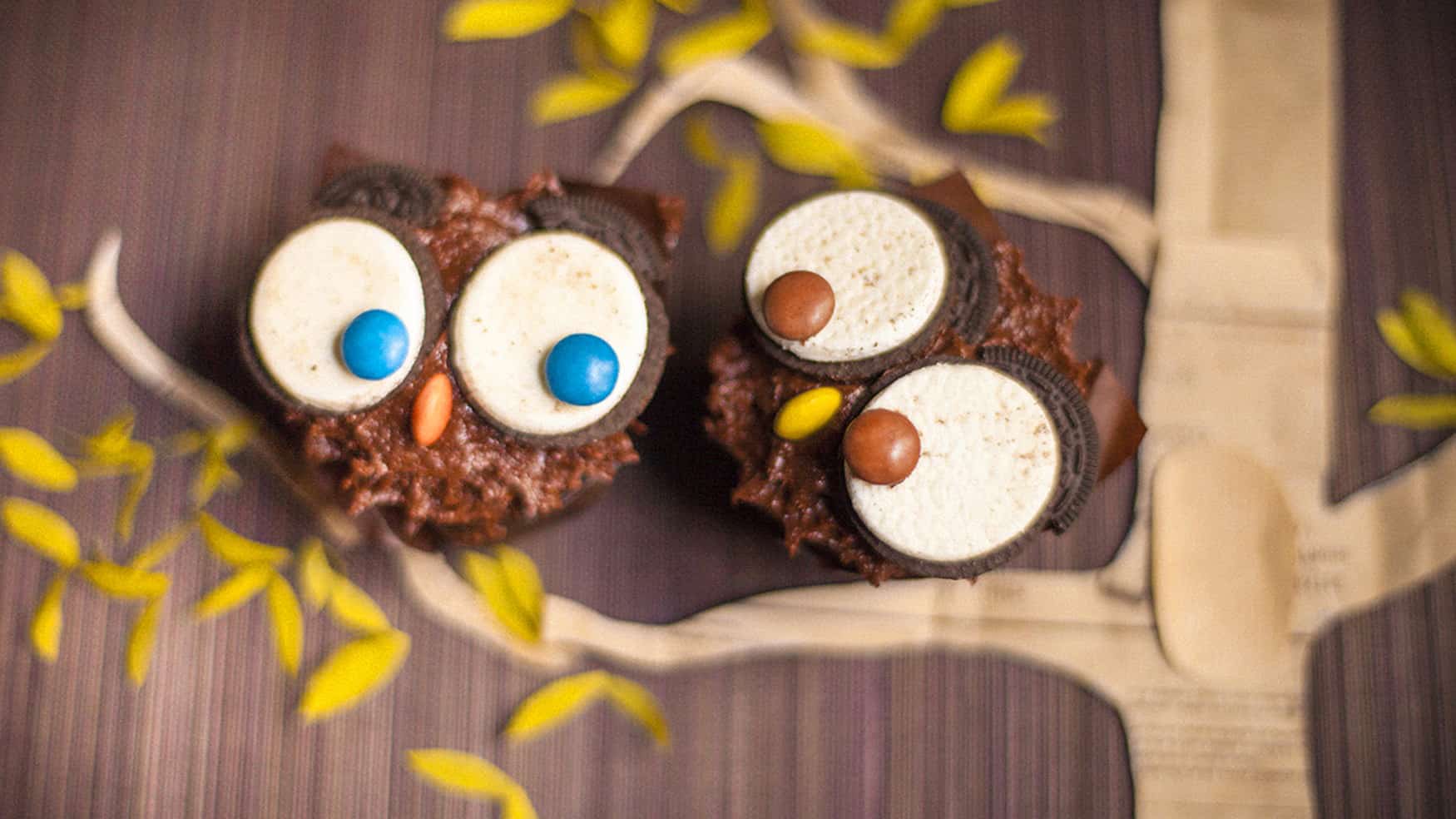 Cute Owl Cupcakes
Ingredients:
Cupcakes:
2 cups white sugar
2 cups all-purpose flour, sifted
1 cup unsweetened cocoa powder
2 teaspoons baking powder
1 teaspoon salt
½ teaspoon baking soda
1 cup buttermilk
½ cup vegetable oil
2 eggs
1 teaspoon vanilla extract
1 cup hot water
Frosting:
¾ cup heavy whipping cream
1 ½ tablespoons heavy whipping cream
1 ½ cups mascarpone cheese
2 tablespoons mascarpone cheese
7 tablespoons unsweetened cocoa powder
¼ cup white sugar
Decoration:
48 chocolate sandwich cookies (such as Oreo®)
48 brown candy-coated milk chocolate pieces (such as M&M's®)
24 orange or yellow candy-coated milk chocolate pieces (such as M&M's®)
Directions:
Preheat oven to 350 degrees F (175 degrees C). Line 2 muffin tins with paper liners.
Combine 2 cups sugar, flour, 1 cup cocoa powder, baking powder, salt, and baking soda in a bowl.
Whisk buttermilk, vegetable oil, eggs, and vanilla extract in a large bowl. Add flour mixture; mix until well-combined. Pour in hot water; stir until batter is smooth. Divide batter evenly among muffin tins.
Bake in the preheated oven until a toothpick inserted into the center comes out clean, about 12 minutes. Transfer cupcakes to a wire rack and let cool completely, about 20 minutes.
Whip 3/4 cup plus 1 1/2 tablespoon heavy cream in a bowl with an electric mixer until soft peaks form. Fold in 1 1/2 cup plus 2 tablespoons mascarpone cheese, 7 tablespoons cocoa powder, and 1/4 cup sugar gently to make frosting.
Spread 1 tablespoon frosting over each cooled cupcake.
Twist chocolate sandwich cookies open, leaving all cream filling on 1 side. Place 2 cookies, cream filling-side up, on each cupcake to make owl eyes. Place a brown milk chocolate piece on each cookie to create pupils. Insert an orange or yellow milk chocolate piece in the center to make a beak.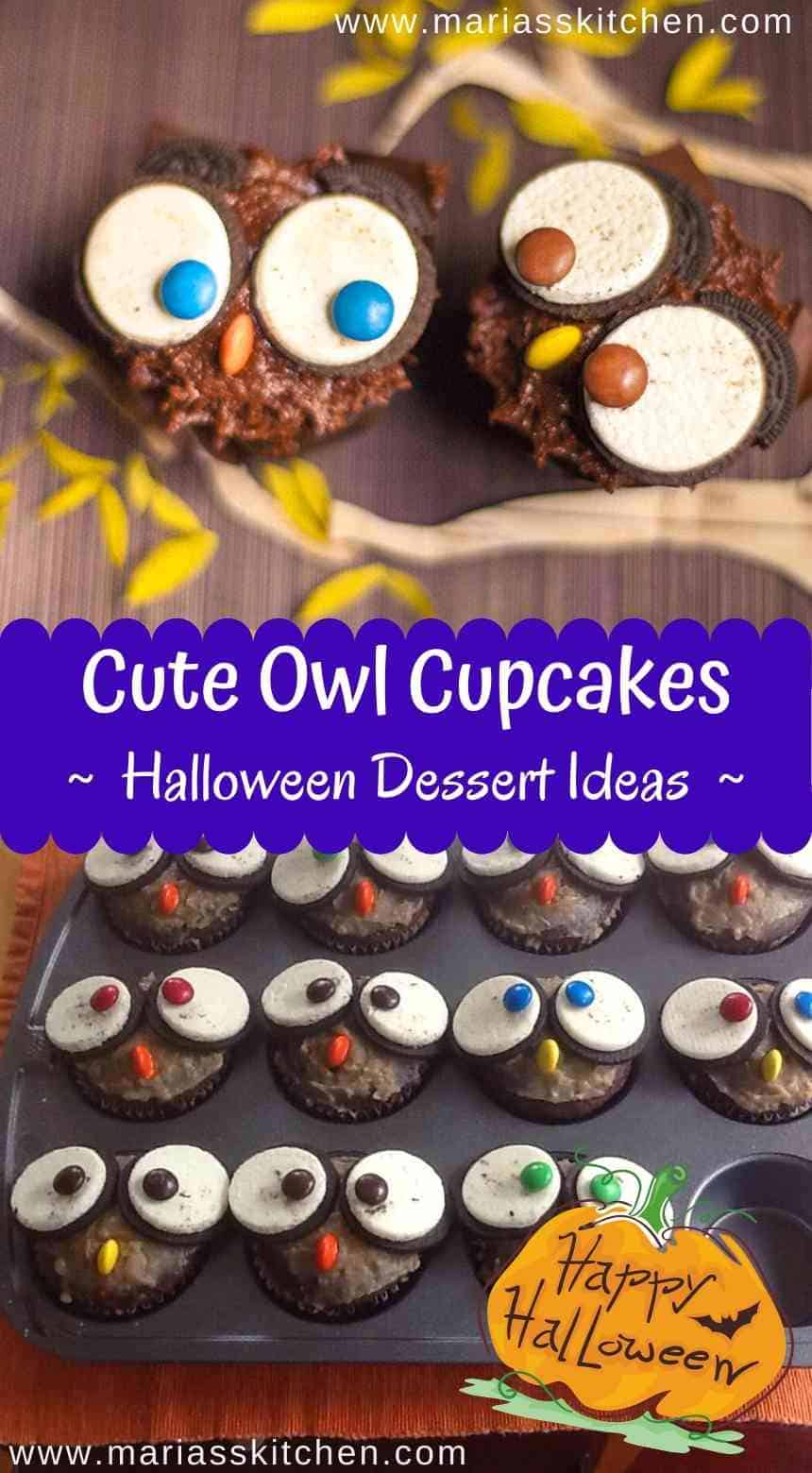 ---