Pork chops can get overlooked. We get it—we've had our fair share of overdone, dry pork chops. But, when cooked right, they can be juicy and ultra-flavorful, while still getting a slight crisp on the outside. That's where the magic of the air fryer comes in. With our mix of seasonings and this handy kitchen gadget, you can have a practically hands-off dinner in less than 30 minutes. If you usually steer clear of pork chops, this recipe is here to change your mind—it's a weeknight dinner winner.
Delicious Air Fryer Pork Chops
Ingredients:
4 boneless pork chops, about 1″-thick
2 tbsp. extra-virgin olive oil
1/2 c. finely grated Parmesan
1 tsp. garlic powder
1 tsp. kosher salt
1 tsp. onion powder
1 tsp. smoked paprika
1/2 tsp. freshly ground black pepper
Directions:
Pat pork chops dry with paper towels, then coat both sides with oil.
In a medium bowl, combine Parmesan, garlic powder, salt, onion powder, paprika, and black pepper. Coat both sides of pork chops with Parmesan mixture, pressing to adhere.
In an air-fryer basket, arrange pork chops in a single layer. Cook at 375°, flipping halfway through, until an instant-read thermometer inserted into thickest part of pork chop registers 145°, about 9 minutes.
Let pork chops rest about 10 minutes before serving.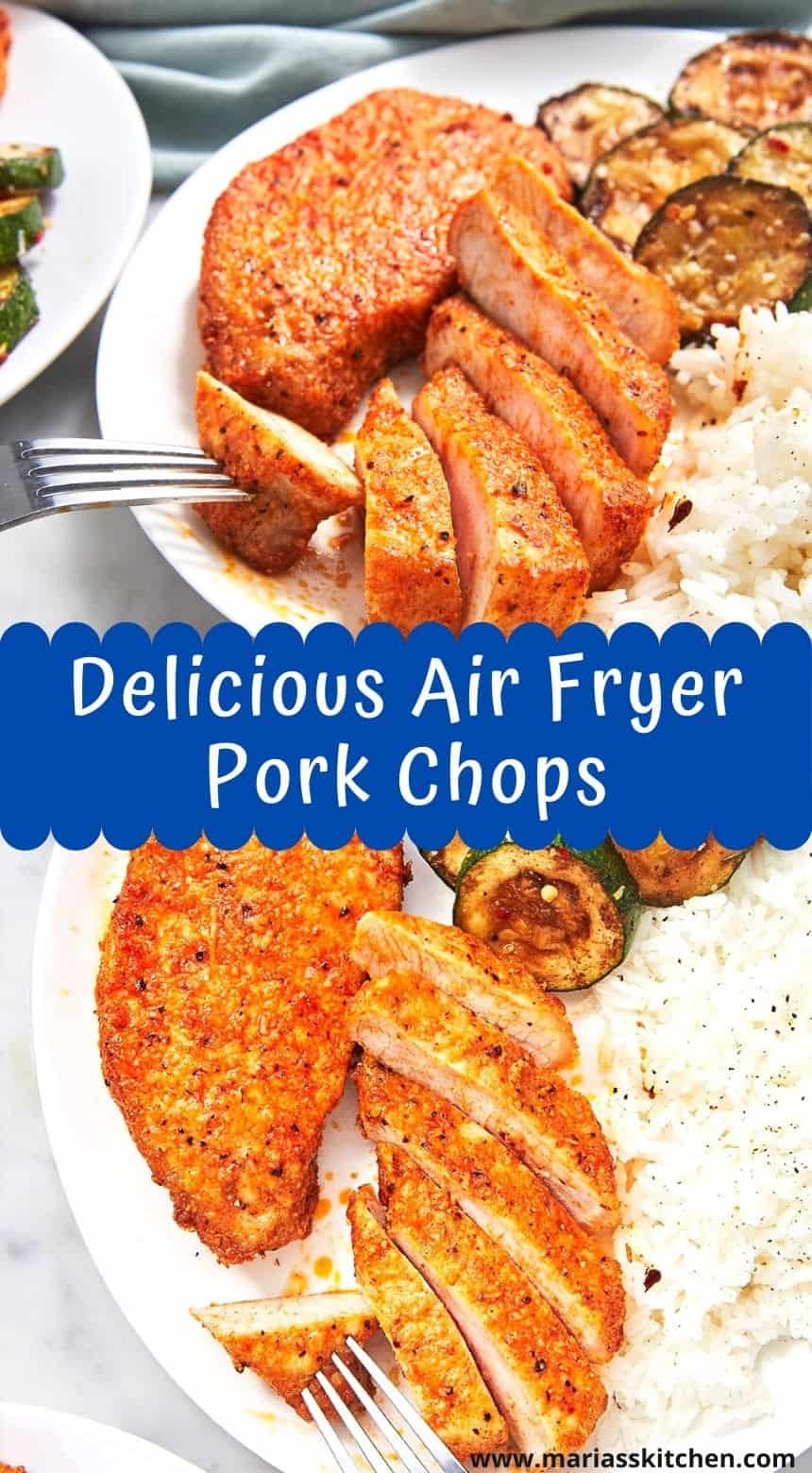 ---