Lemon brownies are a subtle sweetness for connoisseurs. Connoisseurs of great desserts with the aroma and taste of refreshing lemons. My husband loves anything lemon. So this recipe was perfect. made this recipe last night, can't tell you what a hit it was.
Easy & Delicious Lemon Brownies
Ingredients
Batter
1 cup butter
1 1/2 cups sugar
zest of 1 lemon
2 Tbsp fresh lemon juice
4 eggs
1 1/2 cups all-purpose flour
1/2 tsp salt
Glaze
1 cup powdered sugar
2 Tbsp fresh lemon juice
2 tsp lemon zest
Directions:
Whisk the butter and sugar until creamy.
Add eggs, lemon juice, and zest and whisk.
Add flour and salt, mix until smooth.
Grease a 9 * 13 baking dish, lay out the dough and distribute. Bake for 30-35 minutes at 350 F until golden brown.
For the glaze, combine the powdered sugar with lemon zest and juice (add a little more juice for a thinner glaze). Cover the hot cake with glaze. Let it cool completely cool, cut into pieces, and serve.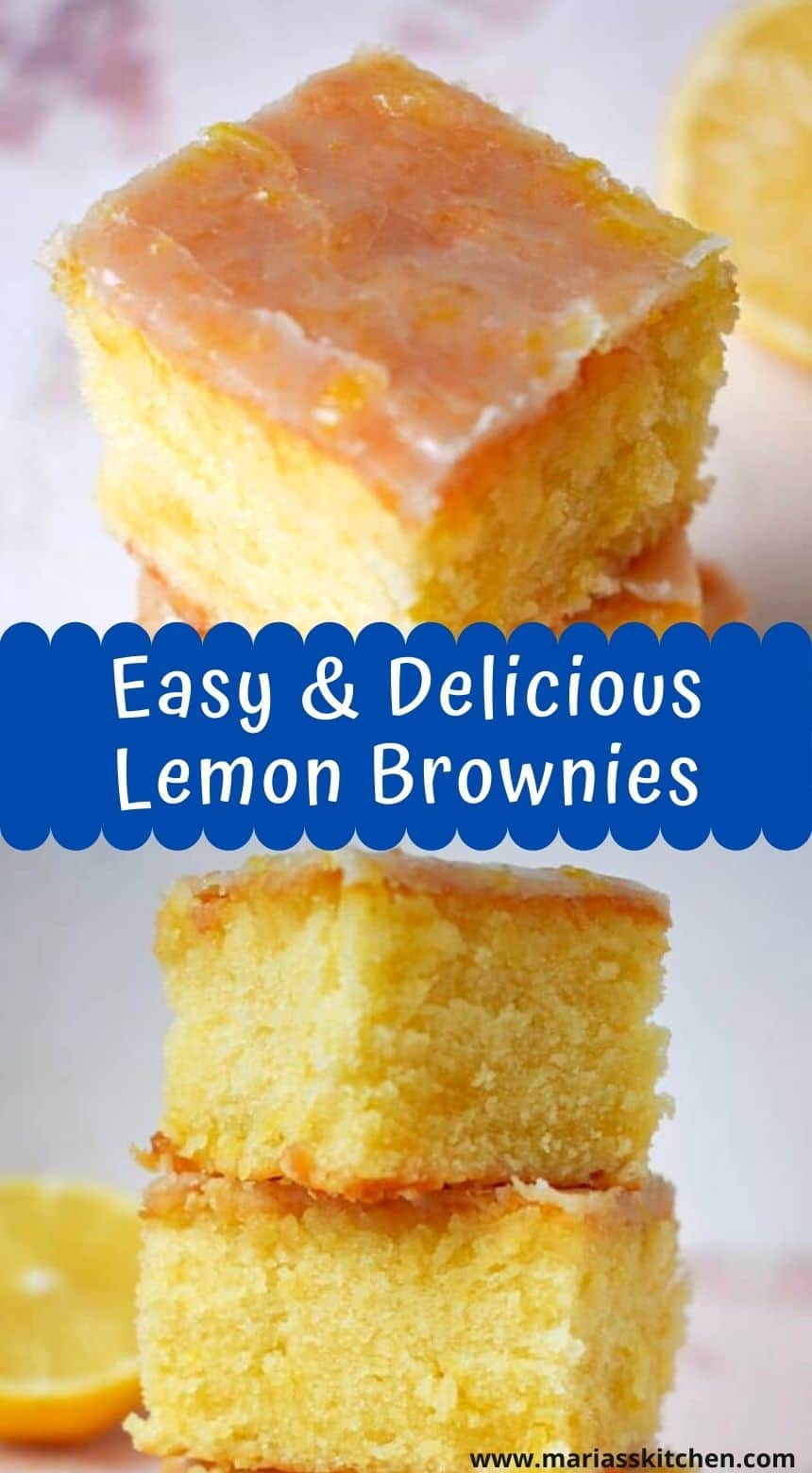 ---