Turned out absolutely beautiful! Will definitely be making this one again! This is the first on the dessert table to be devoured at any function or festivity! I made this up from a pie I had eaten at a restaurant years ago. This recipe makes two deep dish pies.
Delicious Apple Streusel Pie
Ingredients:
2 ounces butter
½ cup packed brown sugar
½ cup all-purpose flour
1 cup chopped pecans
9 medium (2-3/4″ dia) (approx 3 per lb)s apple – peeled, cored and sliced
¼ cup white sugar
1 tablespoon all-purpose flour
1 teaspoon ground cinnamon
2 recipes unbaked pie shells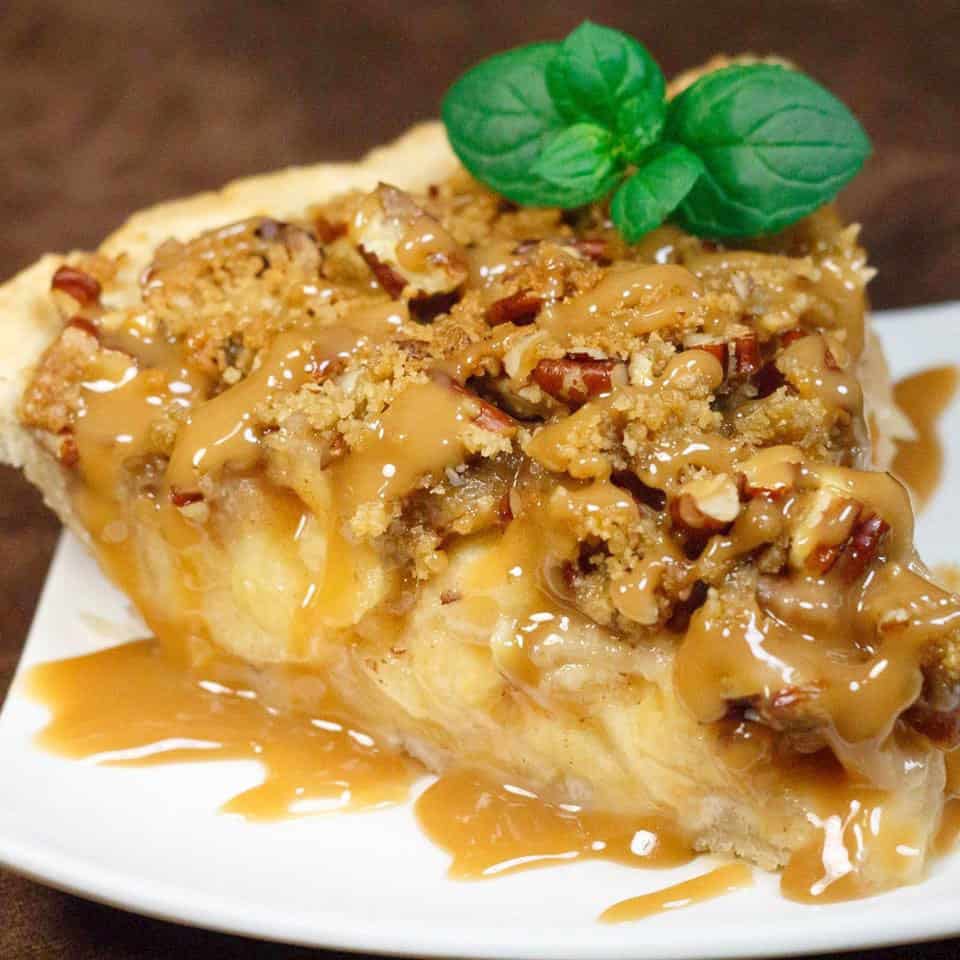 Directions:
Preheat oven to 350 degrees F (175 C).
Prepare the topping by combining the butter, brown sugar, flour and chopped pecans. Cut in all ingredients with pastry cutter until pea-sized. Set aside
Combine the apples, sugar, flour and cinnamon. Toss gently together and set aside.
Place apple mixture in unbaked pie shells. Heap the apples up high in each shell and fill completely. Sprinkle topping on top of each.
Bake at 350 degrees F (175 degrees C) for 50 minutes. Do not allow topping to get too dark.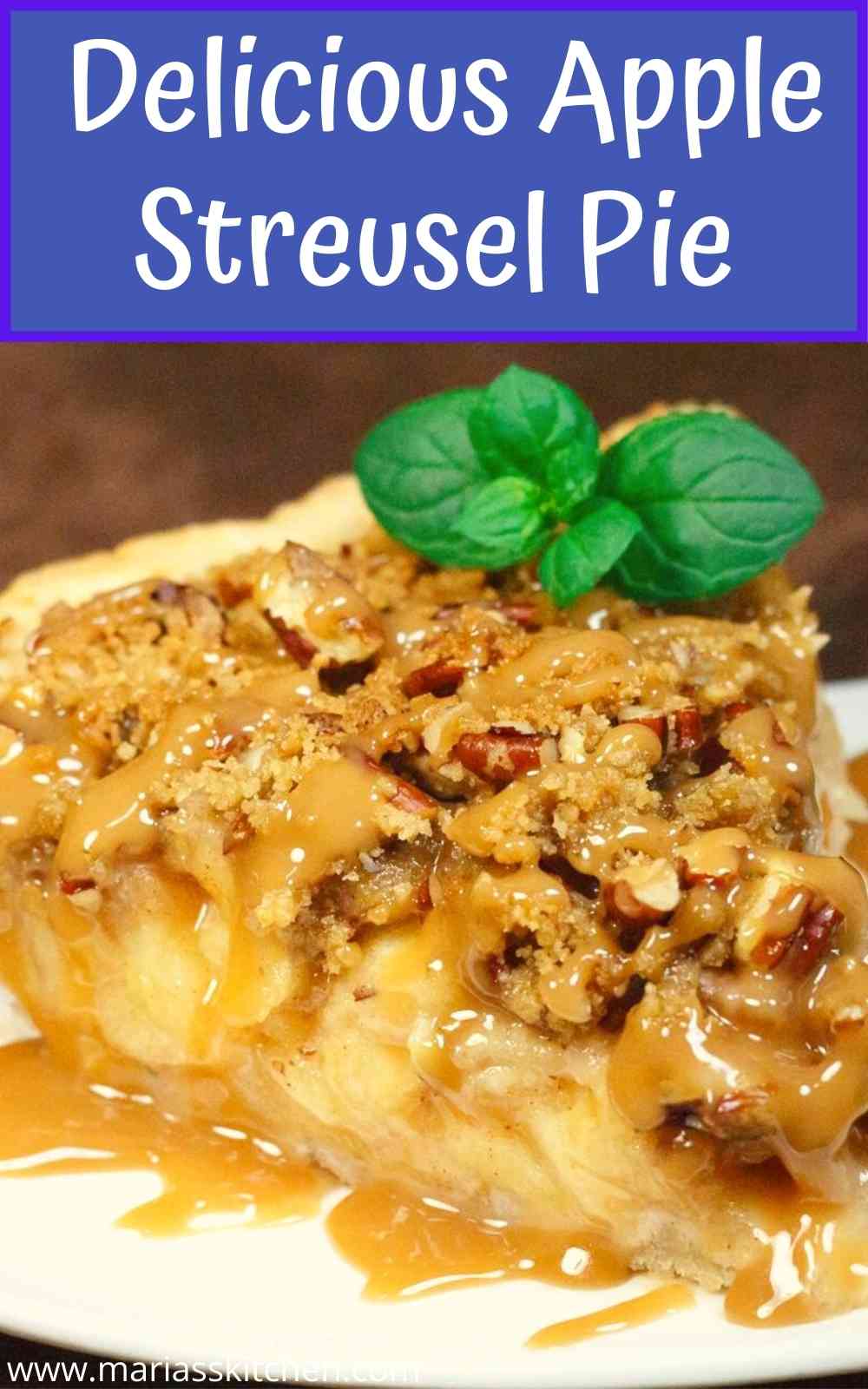 ---