This Delicious Christmas Fudge recipe works great and everyone loved it! Nothing says the holidays quite like Christmas fudge. It turns out good , every time. I made it more chocolatey and less sugary, making it the best fudge I've ever had 🙂
Fudgy and Delicious Christmas Fudge
Ingredients:
Cooking spray
2 3/4 c. chocolate chips
1 (14-oz.) can sweetened condensed milk
2 tbsp. heavy cream
4 tbsp. butter
1 tsp. pure vanilla extract
1/4 tsp. kosher salt
3 tbsp. Christmas sprinkles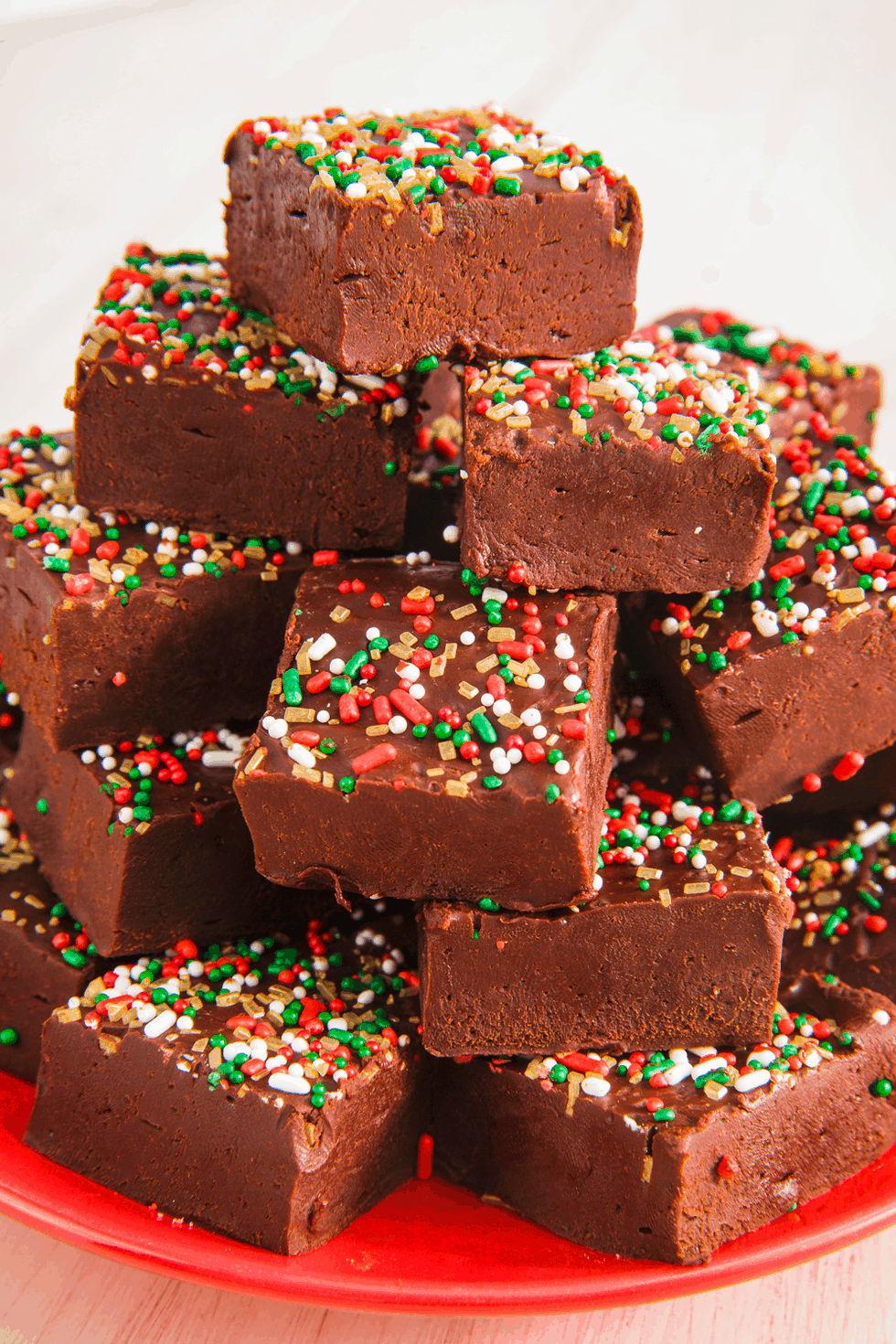 Directions:
Line an 8"-x-8" baking pan with parchment paper and grease with cooking spray. In a medium saucepan over medium heat, melt chocolate, condensed milk, butter, cream, vanilla, and salt together. Stir until smooth then pour into prepared pan.
Top with sprinkles and refrigerate until set, 2 hours. ( I popped mine in the freezer first for 30 minutes then to the fridge. Set perfectly! ). Cut into squares to serve.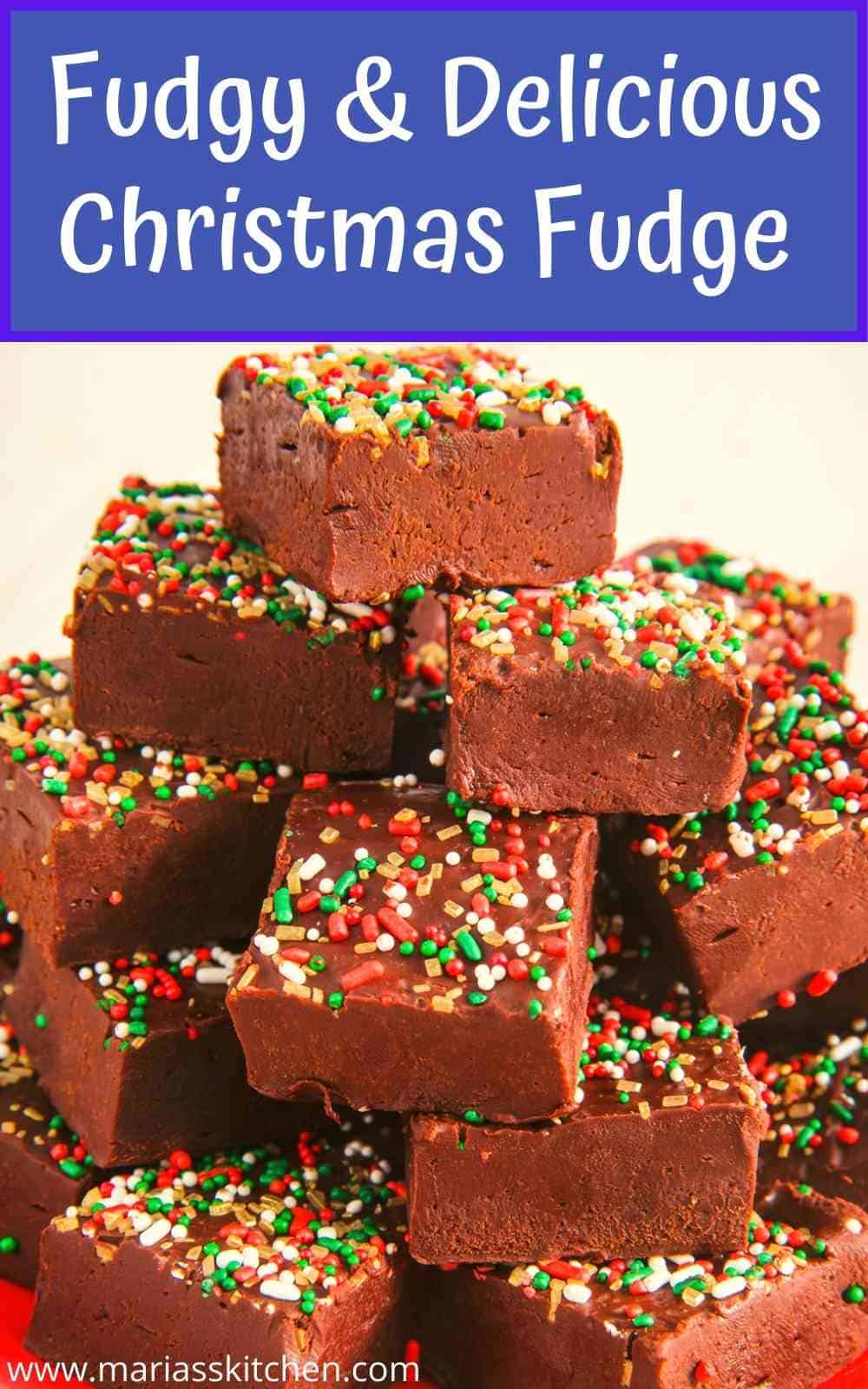 ---