Made with the classic cream cheese and sour cream combo, and upgraded with delicious caramel or dulce de leche and crushed graham crackers. For fans of the fall-time-favorite caramel apple, this is a no-brainer: Serve it as a sweet appetizer or as a casual dessert along with apples and other fresh fruits. All it takes is 20 minutes and it's so much easier to eat (and make) than caramel apples!
Delicious Caramel Apple Dip
If you've made this recipe, leave a comment to let us know how you liked it!
1 (8-oz.) block cream cheese, softened
1/2 c. sour cream
1/2 c. powdered sugar
1 tsp. pure vanilla extract
1/2 c. jarred caramel or dulce de leche, plus more for topping
1/4 c. crumbled graham crackers
2 tbsp. butter, melted
2 tbsp. granulated sugar
1/2 tsp. kosher salt
Apples, thinly sliced, for serving
Direction:
In a large bowl using a hand mixer, beat together cream cheese, sour cream, powdered sugar, vanilla, and caramel until fluffy. Transfer to a serving bowl.
In a small bowl, stir together graham crackers, melted butter, sugar, and salt. Sprinkle over cheesecake mixture. Drizzle more caramel sauce on top if desired, and serve with sliced apples.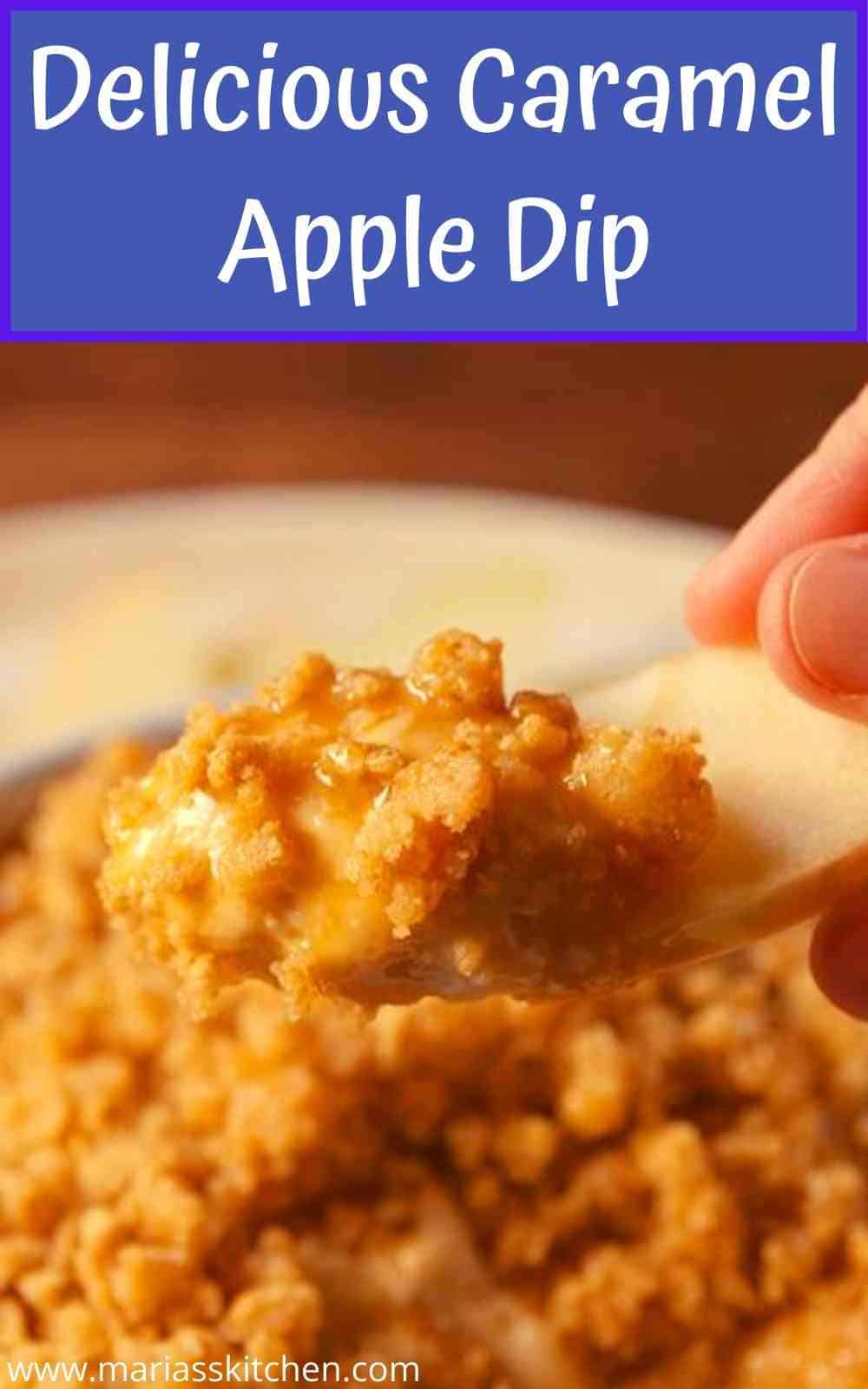 ---