Inspired by the cream cheese-maple sauce drizzled on the butter pecan blondies at Applebee's, these easy white chocolate chip blondies highlight a very underutilized baking ingredient: maple syrup. We replaced the pecans with walnuts, but you can use an equal amount of pecans if you'd prefer.
Delicious Maple Butter Blondies
Ingredients:
FOR THE BLONDIES:
3/4 c. (1 1/2 sticks) unsalted butter
1 c. brown sugar
1/4 c. pure maple syrup
2 tsp. pure vanilla extract
2 large eggs
2 c. all-purpose flour
1/2 tsp. kosher salt
1 tsp. baking soda
1/2 c. white chocolate chips
1/2 c. roughly chopped walnuts
FOR THE MAPLE SAUCE
1/2 c. butter
1/2 c. pure maple syrup
1 c. granulated sugar
8 oz. cream cheese
1 tsp. vanilla
Pinch salt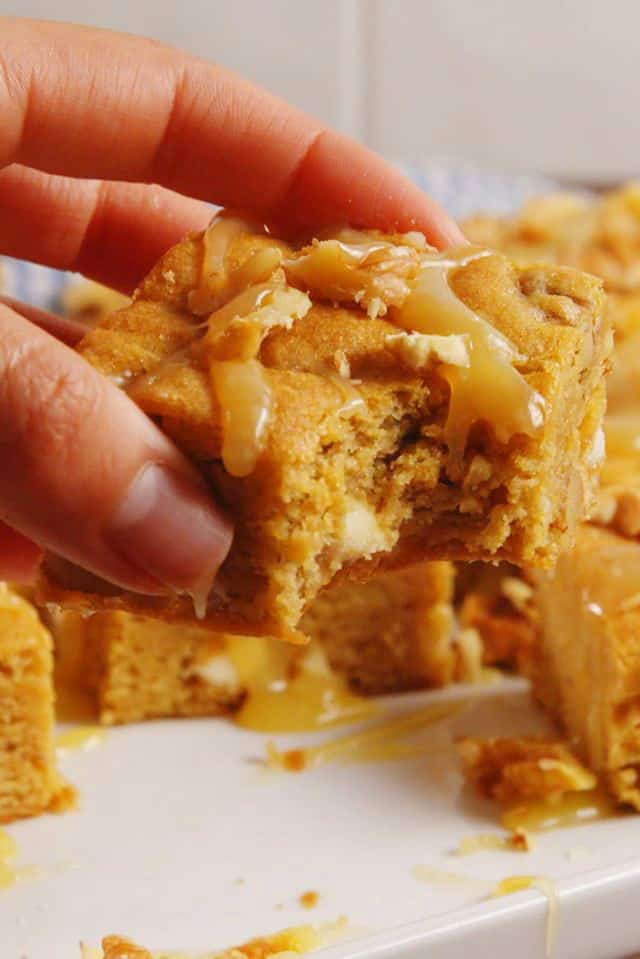 Directions:
Preheat oven to 350° and line a 9-x-9" pan with parchment paper.
In a large bowl using a hand mixer, cream together butter and sugar until light and fluffy. Beat in maple syrup and vanilla then add eggs one at a time, beating well after each addition. Add flour, baking soda, and salt and mix on low until just combined. Fold in chocolate chips and walnuts, then press dough into pan.
Bake until golden and a toothpick inserted into the center of the blondie comes out with a few moist crumbs, about 30 minutes. Let cool to room temperature before slicing into squares.
Meanwhile, make sauce: In a small saucepan over medium heat, melt butter. Reduce heat to low and add sugar, maple syrup, cream cheese, vanilla and salt. Cook stirring occasionally, until the cream cheese has melted and the sugar has dissolved. Remove from heat and let cool slightly.
Serve blondies with a scoop of ice cream and a drizzle of maple butter sauce.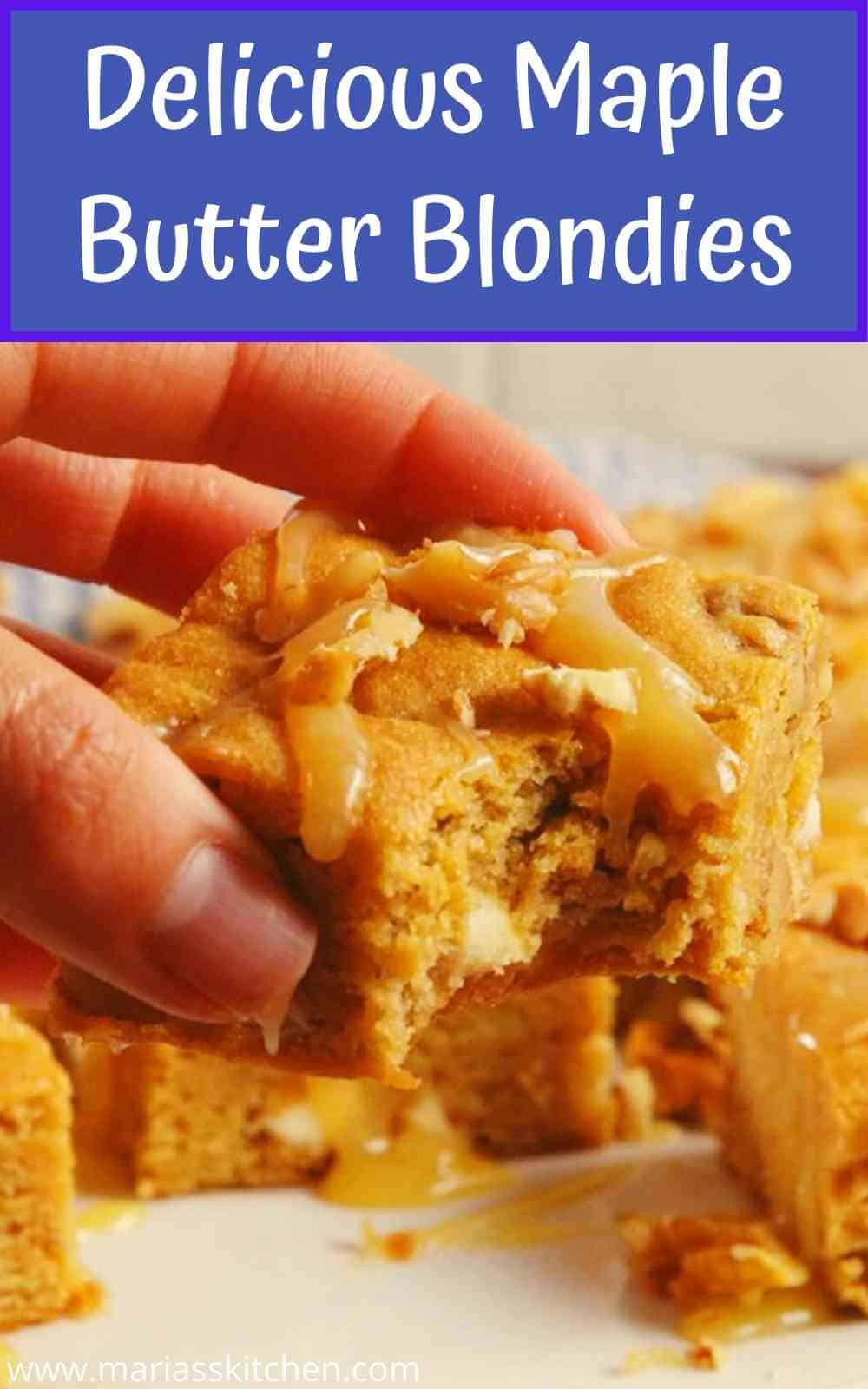 ---