This Peanut Butter Cookies came out great and so delicious! They turned out just like my Grandma used to make them! A few years ago I was looking for a peanut butter cookie recipe and came across this one and they were absolutely amazing that I made them a couple of times more. Over the few years since then every time I want peanut butter cookies(which is quite often) I go for this recipe. Love them.
Delicious Classic Peanut Butter Cookies
Ingredients:
1 cup unsalted butter
1 cup crunchy peanut butter
1 cup white sugar
1 cup packed brown sugar
2 large eggs eggs
2 ½ cups all-purpose flour
1 teaspoon baking powder
½ teaspoon salt
1 ½ teaspoons baking soda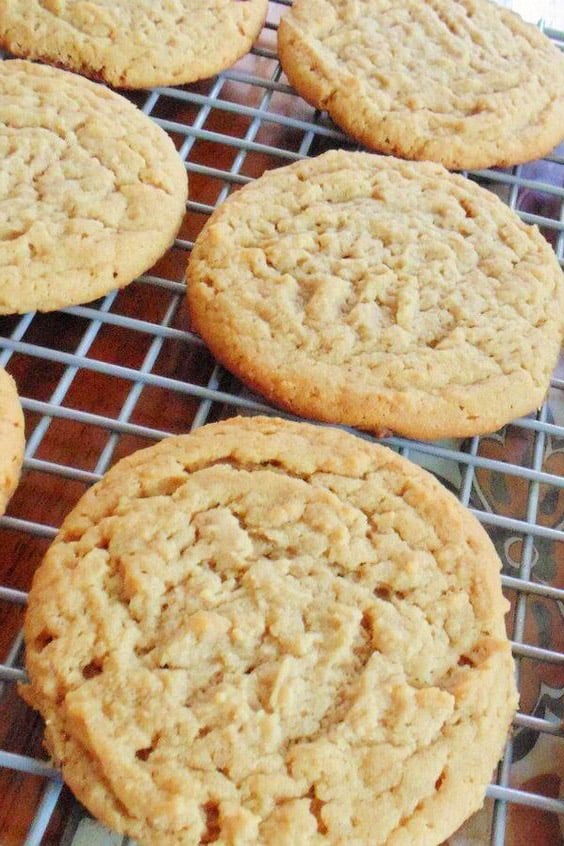 Directions:
Cream butter, peanut butter, and sugars together in a bowl; beat in eggs.
In a separate bowl, sift flour, baking powder, baking soda, and salt; stir into butter mixture. Put dough in refrigerator for 1 hour.
Roll dough into 1 inch balls and put on baking sheets. Flatten each ball with a fork, making a crisscross pattern. Bake in a preheated 375 degrees F oven for about 10 minutes or until cookies begin to brown.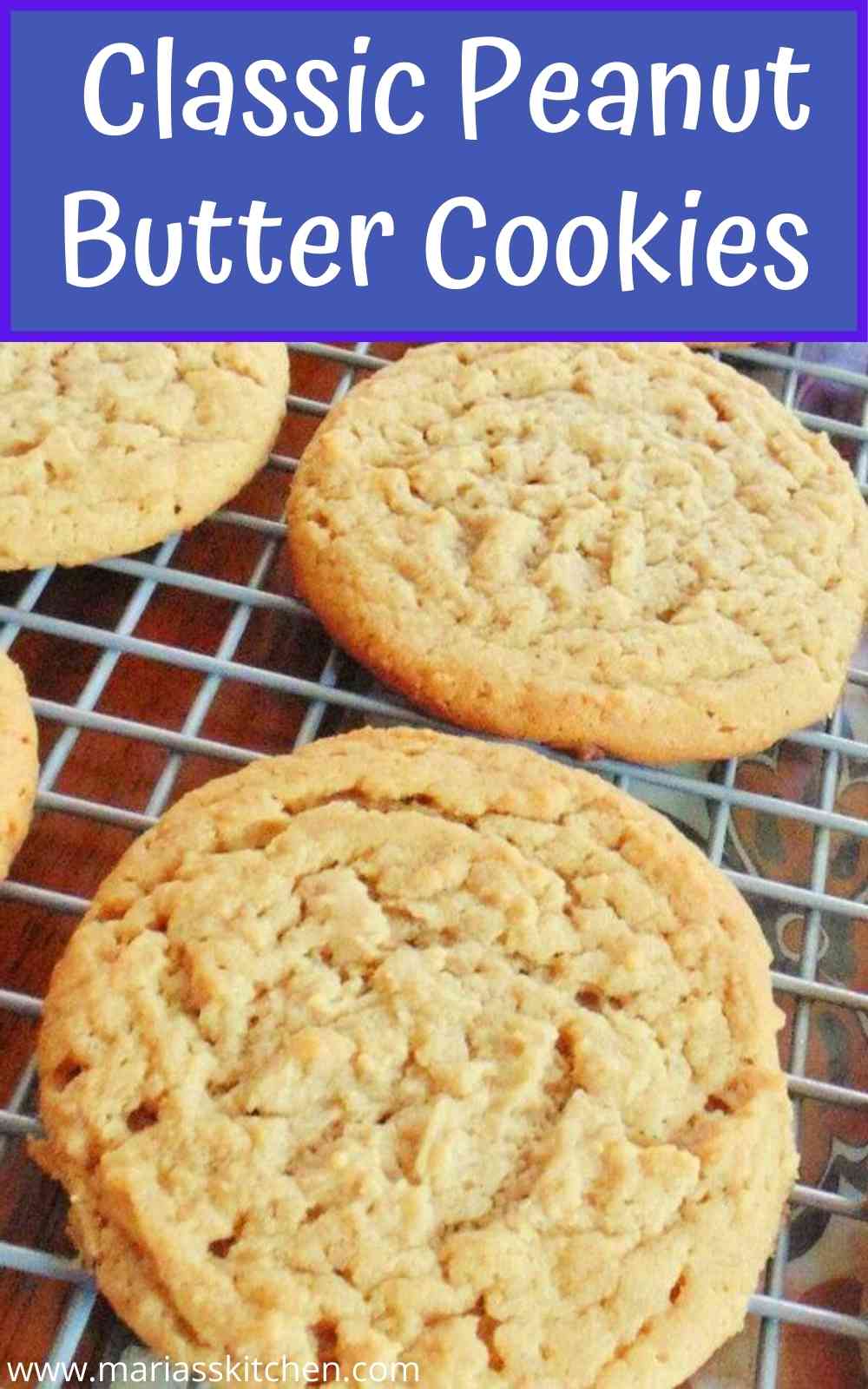 ---